Welcome the Year of the Rabbit
Welcome the Year of the Rabbit
Try calligraphy, traditional chess, dumpling-making, music, and film at the China Cultural Center in Luxembourg as it kick-starts the Chinese New Year on 22 January
Find the Rabbit, a celebration of the Chinese New Year will be held on 22 January at the China Cultural Center in Luxembourg
The Chinese new year officially begins on 22 January 2023 and ends on 1 February. To kick-start the Year of the Rabbit, the China Cultural Center in Luxembourg (CCCL) has organised a day of activities and events in collaboration with the Chinese Chamber of Commerce in Luxembourg and the Confucius Centre at the University of Luxembourg.
2000-year-old painting tradition
Last week, the CCCL launched an exhibition of 100 Splendid Chinese New Year paintings, at its premises on Boulevard Joseph II, which opened in the final months of 2022, after two years of renovation and construction work. The tradition of creating and hanging New Year pictures is designed to rid homes of demons and originates from the Han dynasty, 202 BC to 220 AD. Much like the Echternach dancing procession, this tradition is also being preserved on a list of intangible cultural heritage assets.
Mainly created by folk artists, the paintings reflect people's hopes, customs, and beliefs, but also life scenarios. Viewers will be able to see aspects of China's development, traditional culture, and rural scenery and regeneration. The exhibition is on until 5 February.
Get immersed in Chinese culture
The Chinese Cultural Centre is also hosting a number of "Find the Rabbit" activities on Sunday 22 January, including a workshop for children organised by Little Panda Club, a chance to try traditional Chinese chess, make dumplings, or learn how to play the Guzheng, a stringed instrument. You can also write blessings for your family, practise some Tai Chi, listen to a midday concert, and catch a Chinese fantasy, action and comedy film, Monster Hunt.
Unfortunately, the Chinese New Year concert by the China National Traditional Orchestra at the Philharmonie, has been cancelled due to Covid travel restrictions in China.
Chinese community in Luxembourg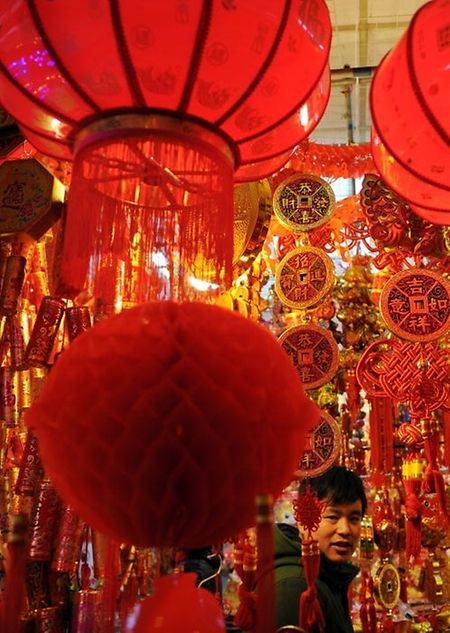 Pre-pandemic some 30,000 Chinese tourists visited Luxembourg annually
Photo: LW Archives
There were more than 4,100 Chinese nationals living in Luxembourg at the start of 2022, and there has been half a century of diplomatic relations between the two countries. ASTI produces a Welcome to Luxembourg guide in Chinese to help those arriving to find their way around the laws and administration of the Grand Duchy, including important addresses.
Luxembourg is also a destination for Chinese tourists, and pre-pandemic, about 30,000 visited the country annually (many as part of a tour of Europe), according to Statista.
Luxembourg is fortunate to have a number of restaurants offering authentic cuisine from Asia, including China. You'll find our list of recommendations here, and you'll find shops selling Chinese food products here.
The rabbit – a symbol of hope
The rabbit is a symbol in China of longevity, peace, and prosperity, and 2023 is predicted to be a year of hope and excitement. It is also considered quiet, reserved, introspective and thoughtful. Those born in the year of the rabbit are said to be sensitive to the world around them, attentive and hospitable. They are also thought to be vigilant, quick-minded, and ingenious. Albert Einstein, Frank Sinatra, Tracey Emin, and Johnny Depp were all born in the year of the rabbit.
---
The Luxembourg Times has a new mobile app, download here! Get the Luxembourg Times delivered to your inbox twice a day. Sign up for your free newsletters here.
---