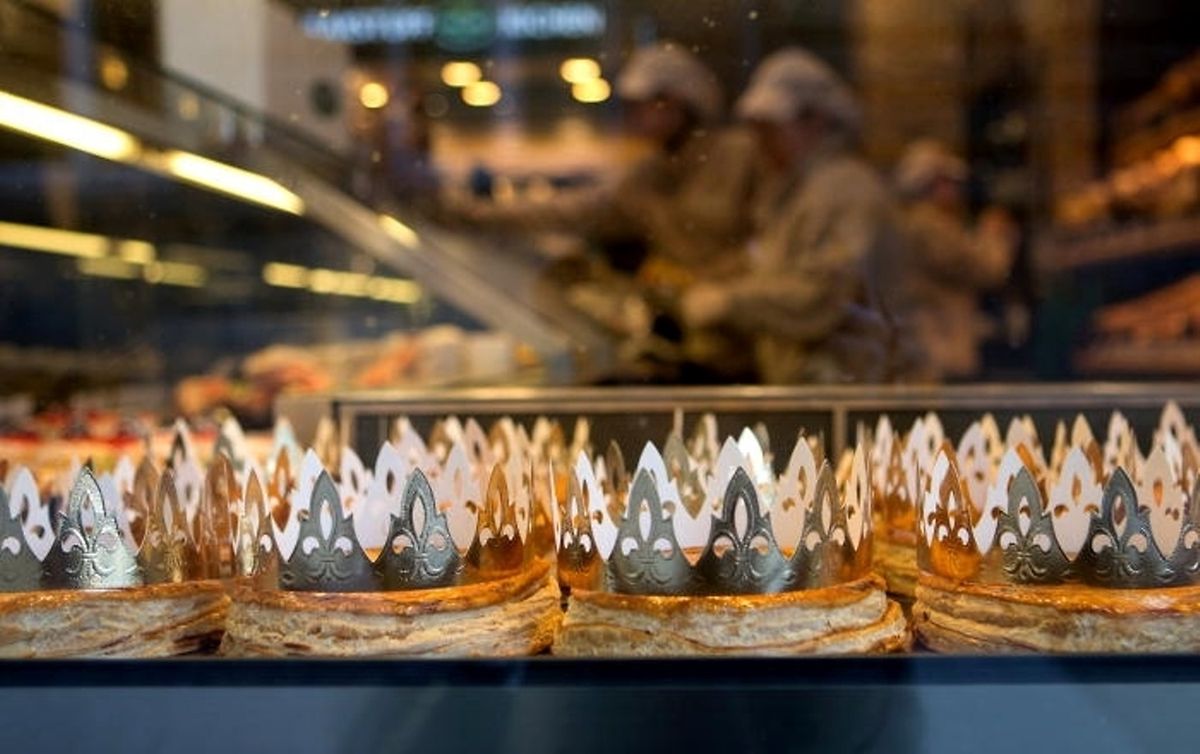 Galette des Rois are sold every 6 January to celebrate Epiphany Photo: Chris Karaba
Fancy being crowned King or Queen for the day? Just find the figurine hidden in your slice of Galette des Rois.
This weekend, bakeries across Luxembourg will offer the traditional galettes, or 'Kings' cakes', in celebration of Epiphany.
Inside the round pastry, which has an almond-flavoured filling, there is a small figurine.
Whoever finds the hidden figurine – without breaking a tooth – is crowned King or Queen for the day and can sport an accompanying cardboard crown.
The tradition, which falls on 6 January, the twelfth day after Christmas, celebrates the Feast of the Epiphany in the Christian faith.
Known as Dräikinneksdag, it celebrates the visit of the three wise men, or Kings, to baby Jesus in Bethlehem.