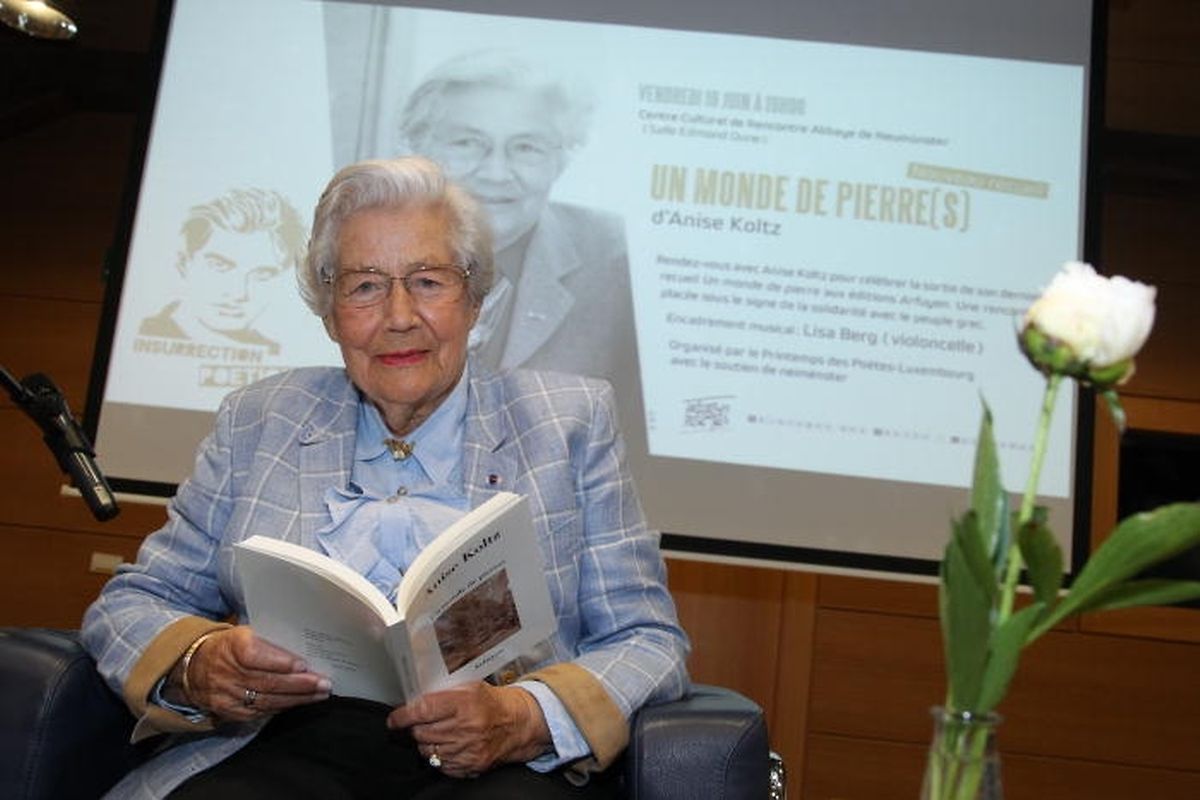 Anise Koltz will receive her award of 4 May Photo: Anouk Antony
Luxembourg poet Anise Koltz has won one of France's top literary prizes.

Koltz is the 2018 recipient of the prestigious Goncourt prize for poetry/Robert Sabatier.

The 89 year-old, dubbed the Grand Dame of Luxembourg's poets, will receive her Goncourt award on Friday 4 May.
Among the latest publications by the author, who writes in French, is the anthology Somnambule du jour, which was published in 2017 in the collection Poésie/Gallimard.