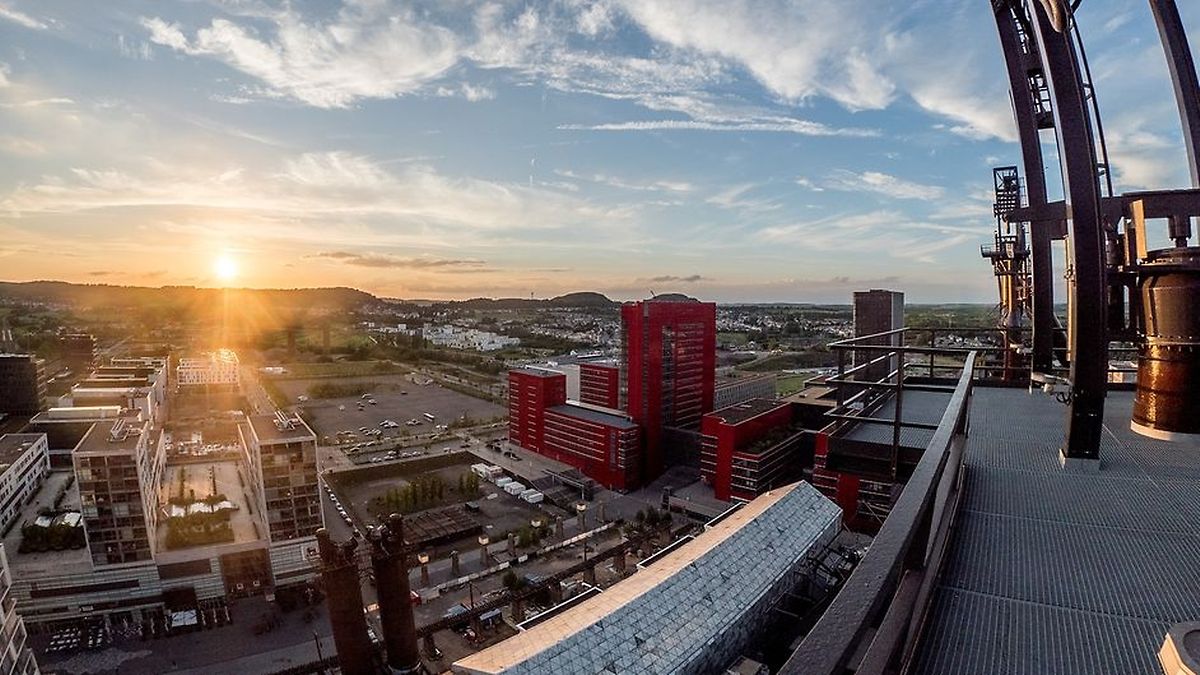 Esch-sur-Alzette will be the European Capital of Culture in 2022.
Photo: Claude Piscitelli
The news was announced on Friday afternoon at the Ministry of Culture in the presence of Prime Minister and Culture Minister Xavier Bettel, Secretary of State for Culture Guy Arendt and officials from the south of Luxembourg, as well as Lorraine.

Xavier Bettel welcomed the jury's decision and emphasised the joy of hosting the European Year of Culture for the third time, after Luxembourg City was named European Capital of Culture in 1995 and 2007.
"The Esch 2022 project was able to convince and I am certain that it will contribute to the revitalisation of the mining basin and we will work together to make it a success," Bettel said upon learning the news.
He also stressed the important role that culture has within the European Union, with the Luxembourg state having pledged to provide two thirds of the budget to support the Esch 2022 project.

Esch-sur-Alzette's programme "Remix Culture" argues that "culture is a citizens' right, which everyone helps to shape together" and aims " to get the people involved – regardless of origin, age, education or gender".

As European Capital of Culture, Esch-sur-Alzette will cooperate with the country's southern region, as well as work with a group of communes in France.
Tibor Navracsics, European Commissioner responsible for Education, Culture, Youth and Sport said in statement:
"I am very pleased to see that Esch and the surrounding region intend to use the European Capital of Culture title to accelerate their transformation from a post-industrial to a knowledge society and to promote European values such as mutual understanding and respect".

During 2022, Esch-sur-Alzette will share the title of European Capital of Culture with Kaunas, the second largest city in Lithuania.