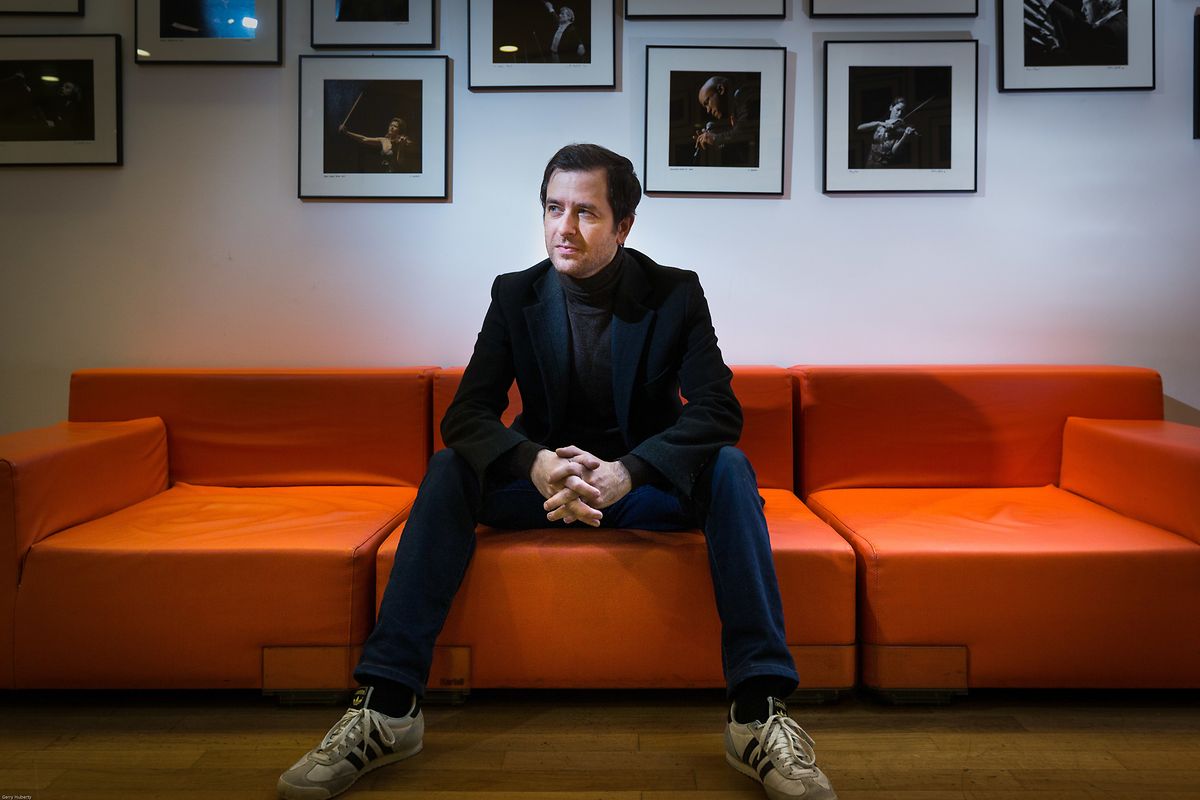 Sébastien Grébille discovered the world of photography through music (Gerry Huberty)
Sébastien Grébille is a second violonist for the Luxembourg Philarmonic Orchestra, which he joined in 2001. But, outside of work, it's photography that keeps him busy.
It was in his profession as a musician that he discovered the world of photography, which would later become his passion.
"While on tour, I once had the chance to witness how a photographer was following the orchestra to document the journey. This prompted me to start taking pictures, and later on I learned everything by doing."
Every detail can make the difference. You have to be able to wait.

Sébastien Grébille
Over time, the musician/photographer has refined his photograhic eye and started working on a major project named 'Another World', which revolves around a long series of images of natural landscapes.
Grébille works with a black filter and chooses very long exposure times that last "up to 15 minutes". He aims to play with natural elements and transform their representations on paper.
"The sky, the water can appear milky, buildings become strange, fantasy-based," he said. "The central subject, because of the long exposure chosen, must be of an uncontested sharpness."
His 'Another World' series is on exhibit at the Moulin de Beckerich.
The ideal spot
Grébille takes advantage of his journeys around the world with the philarmonic orchestra to find the ideal spot for his shots.
"As a visitor of the planet, I am searching for deserted or uninhabited places, far from mass tourism. I never leave without planning in advance. My searches are always targeted."
He recently went on a one-day trip to Porto to shoot "one and only one photo". Another time, a four-day trip to the US, generated only three or four photographs.
"You have to find the right location, the right frame, the right light, the right position of the clouds. Many factors come into play."
In addition to the 15 minutes of exposure comes the same amount of digital image processing time.
His project has taken him to Iceland, Japan and the US and will soon allow him to meet indigenous people in Louisiana. Wherever it is, the photographer's primary goal is to show nature in all its beauty, often from an unexpected and poetic angle.
Grébille's photography is on exhibit at Moulin de Beckerich until December 17 (Carlo Nilles)
A musician's perspective
When he is not travelling or performing with his orchestra colleagues, Grébille often "hides" in the control room of the Luxembourg Philharmonie's large auditorium.
Camera in hand, he captures the actions and gestures of the conductors and orchestras invited to perform in the Grand-Duchy.
His concert shots are regularly published in the press or complement the imposing gallery of portraits hanging in the cafeteria of the Philharmonie.
"So many testimonials of the arrival of the greatest conductors and orchestras who have shared the same scene," he said.
"Being a musician, I perhaps bring another look, a more precise one. And I'm probably paying closer attention to certain details, like, for example, framing the hands of a conductor or musician."
Does taking photos of concerts and performances require as much patience as a landscape?
"Certainly, here too, you have to wait for the right moment, the right light or the right gesture. Every detail can make the difference. You have to be able to wait."
Grébille's 'Another World' is on exhibit at the Miller Gallery, at Moulin de Beckerich, until December 17, from Wednesday to Sunday between 2pm and 8pm.
You can also see his work on his website www.sebastiengrebille.com.
Translated from French by Roxana Mironescu