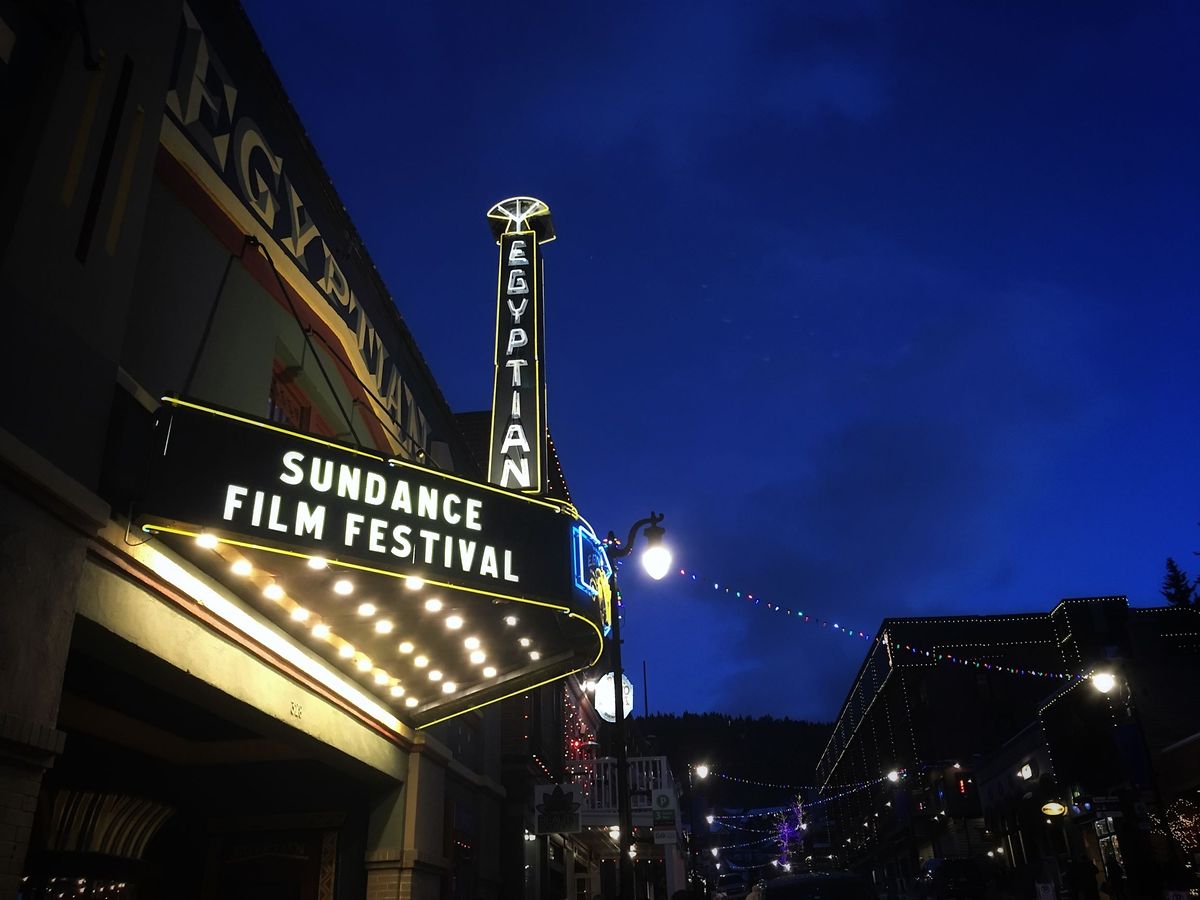 The Egyptian Theatre in Park City, Utah, which takes part in the Sundance Film Festival, where Kajillionaire premiered this year. Photo: Shutterstock.
A family spending their days grifting, petty thieving, sniping at each other and trying to avoid their landlord is the subject of Kajillionaire, a film that came out this year and is now available on demand.
A woman called Old Dolio Dyne - played by Evan Rachel Wood - is its main character. At 26 years old, she lives in an empty office building with her parents Theresa and Robert (Debra Winger and Richard Jenkins).
While working a con to come up with three months of back rent, Theresa and Robert strike up a friendship with Melanie (Gina Rodriguez), who then becomes involved in the family business.
At first, Old Dolio is extremely resistant and even openly hostile towards Melanie. But her openness and spirit take a hold of Theresa and Robert, in spite of their daughter's protests. Then it becomes clear that Melanie is far more interested in a relationship with Old Dolio than her parents.
Gina Rodriguez - who you may know from the meta-telenovela Jane the Virgin and who is showing herself to be an expert at portraying women with a steel spine - plays Melanie beautifully.
She is fun but serious when needed, warm but strong, a clear guide for Old Dolio without losing her personal agency. In other words, Melanie supplies the loving adult relationship Old Dolio never realised she had missed, without losing her own independence as a character.
Where Old Dolio can count on her parents to meet every invitation to emotional support with animosity and reproach, Kajillionaire tells the journey of her discovery of a world outside of her family's bubble, where love and openness could be rewarded instead of punished.
Although the film is shot in faded colours, which reinforce the emotional distance between the main characters, it also uses that distance to create tiny moments of reflection and beauty.
For instance when Old Dolio goes to a parenting class as part of a job and encounters an unexpected world of acceptance and kindness. The teacher, who asks Old Dolio to imagine her (non-existent) child and then interacts with her as if she is that child, carefully tries to voice the emotions she sees in Old Dolio, while respecting her emotional boundaries.
The contrast between this loving interaction and almost every else the the Dyne family does to eachother is jarring.
Old Dolio's voice, body language and the way she talks set her apart from the norm, and that is what you first notice about her. But in the end, what matters more is that she finds happiness, even if she has been damaged by the relationship with her ultimately extremely selfish parents.
By opening up to people who are receptive to her needs, and learning to trust in others, her experiences with Melanie shows Old Dolio people can heal from their childhood traumas as adults. Evan Rachel Wood does a great job at portraying a young woman navigating life, learning new behaviour and ideas while respecting her own identity.
Although it may sound like Kajillionaire is a very serious film, it is also very funny and silly. The comedy lies mostly in awkward and uncomfortable situations, and in the clashing of the Dynes' view on life with that of others. Whether you have a good relationship with your parents or not, this film will be recognisable and weird at the same time, and will ultimately leave you with a smile.
---
The Luxembourg Times has a brand-new LinkedIn page, follow us here! Get the Luxembourg Times delivered to your inbox twice a day. Sign up for your free newsletters here.