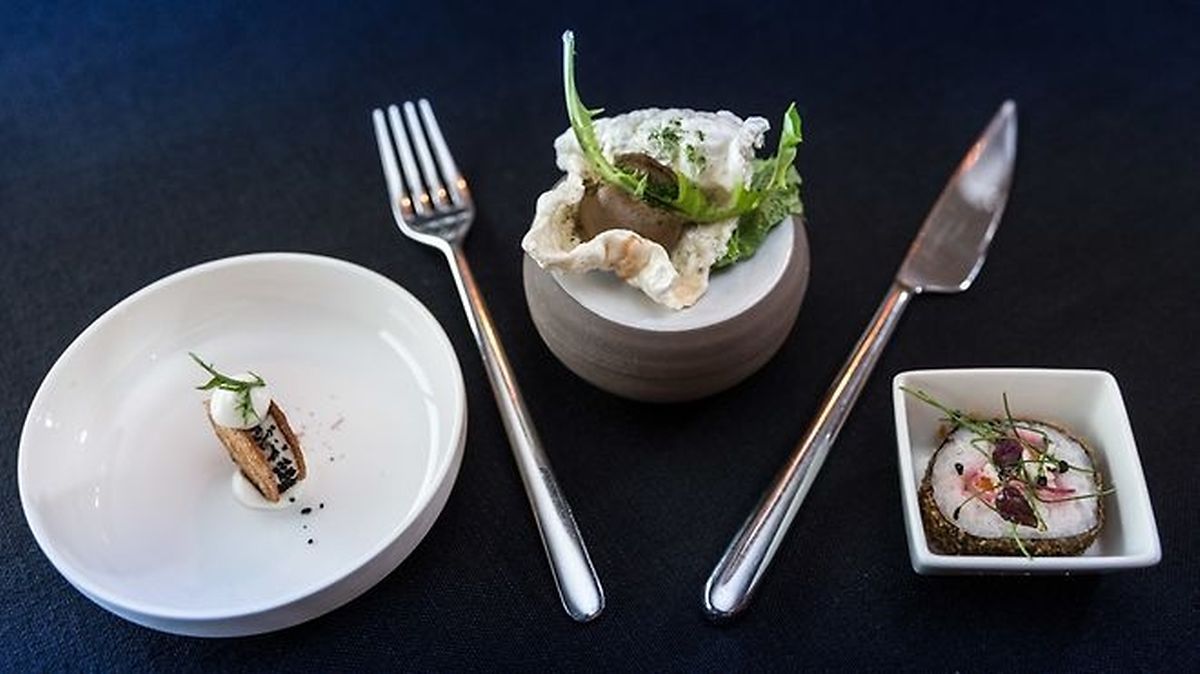 Dishes proposed by the TWO6TWO restaurant in Strassen (Gerry Huberty)
Since 2015, La Liste publishes every year on its website the 1,000 best restaurants in the world.
Compiled using a data processing algorithm, the best global restaurant selection is based on hundreds of guidebooks and millions of online reviews, including the Michelin Guide, Gault & Millau and Trip Advisor.
La Liste explains on its website that each review score is converted into a standard grade, ranging from 0 (minimum) to 100 (maximum), according to conversion tables specific to each guidebook.
The 2018 ranking was unveiled at a banquet in Paris last Monday, in the presence of 40 of the world's leading chefs.
The Luxembourg selection
Five Luxembourg-based restaurants appear in the 2018 ranking.
Mosconi in Luxembourg: 92.75 / 100. Chef: Ilario Mosconi
Clairefontaine in Luxembourg: 89/100. Chef: Arnaud Magnie
La Distillerie in Bourglinster: 85,25/100. Chef: René Mathieu
Ma Langue Sourit in Oetrange: 85/100. Chef: Cyril Molard
Léa Linster in Frisange: 82,75/100. Chef: Léa Linster
With 92.75 points, Mosconi is in the lead.
Best restaurant in the world
Overall, the best restaurant in the world is Guy Savoy in Paris, scoring 99.75 points, while the last restaurant to feature in La Liste's top 1000 is Beijing's ShenZhouSiHai Seafood restaurant with 80 points.
Japan, China, France and the United States top the league with the highest number of best restaurants.
Download the app
La Liste's best global restaurant selection can be downloaded via its official website but requires a phone number before a link to an app is made available.
For the public in Luxembourg, La Liste's app offers not only the addresses of the five restaurants featured in the latest ranking but also other renowned references.
Nonetheless, in general terms the app doesn't seem to be very practical. For instance, it's not possible to search the top five best restaurants in the world via the search function.
Launched in Paris in 2015, La Liste is considered to be the French Foreign Ministry's response to the British gastronomic guide "The World's 50 Best Restaurants".
(Translated from French and with additional reporting by Roxana Mironescu)