Composing during the pandemic - Luxembourgish singer C'est Karma at work without an audience
By Jenny Biver
Not being able to perform on stage was only the first problem bands ran into during corona. Rehearsing over Zoom killed what was left of the groove. And yet, some used lockdown as a retreat to come up with new ideas.

Popular indie band Seed to Tree had just won the "Export Artist of the Year" award in 2019 and was looking forward to celebrating its 10th anniversary last year. But an involuntary two-year break from its busy European touring scheme turned out to be disastrous.

"Because of the pandemic we had to record one by one and produce music more digitally," Benjamin Heidrich, the band's guitarist said.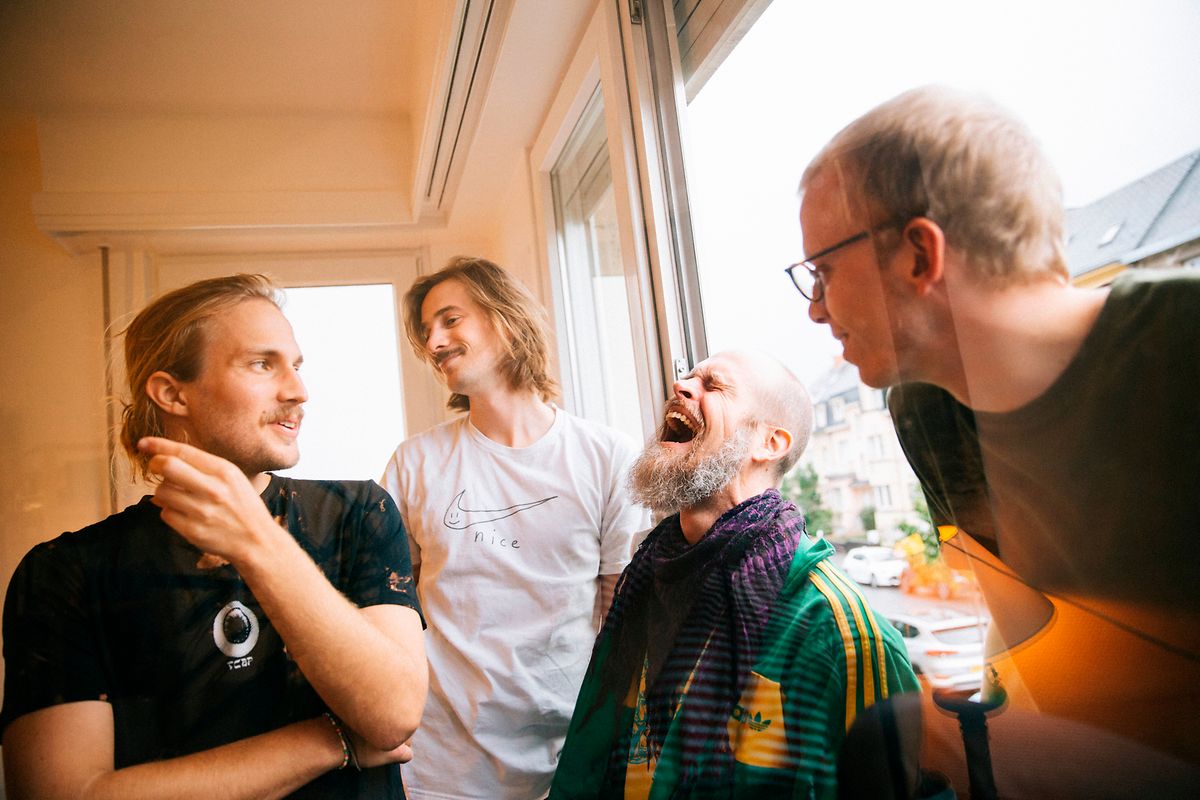 Seed to Tree
Lea Giordano
Not rehearsing in one room together proved to be the band's main challenge, because of its DIY approach to writing music: "Before Covid we would meet in one room, plug in our instruments, put a phone in the middle and record. Everything that didn't happen in the moment wasn't part of the song," said lead-singer Georges Goerens from Seed to Tree.
To stay in tune with its audience, the band organized an online festival with other artists. In a nod to the pandemic, they called it "until it gets better" – just like their first album. But it was easier said than done.

"I just remember the stress of being sound technician, performer, organizer and on top of that - musician. I'd never do it again honestly," said Goerens "I remember thinking – wow, I can't wait to be back on stage …. I can't wait for it to be noisy again."
Still reverberating from the creative shock, bands also had to deal with a drop in income. Cancelled shows were not the only reason. Royalties from radio stations also dropped – even if their songs were played more. That is because bands receive money as a percentage of a radio station's income, which in turn is based on faltering advertising income.
Anticlimax
Last year was also the moment things were meant to really take off for 19-year old C'est Karma, aka Karma Catena. With her often politically charged lyrics and captivating voice, she took the international music scene by storm, standing with both feet on the ground in Luxembourg's male-dominated music industry.
"I felt like this was the perfect moment to do great things, and if I didn't do them, I would miss a once-in-a-lifetime opportunity to be super-productive, but this pressure kind of blocked me and I wasn't able to write for quite some time," she said. Writing a song about lockdown for a radio station broke that blockade and led to a number of songs and the EP "Farbfilm".
But it's still not quite the same, because unlike her previous releases, there was no show, and no party: "When the songs were released, I felt like nothing happened except that there were five more songs on Spotify alongside a million others, so that was really quite anticlimactic," she said.
Hiding in a box
With his history of pneumonia, Luxembourgish singer-songwriter Daniel Balthasar took last year's stay-at-home orders very strictly. Dressed like a Martian when shopping for groceries and keeping his family safe kept the musician preoccupied at first.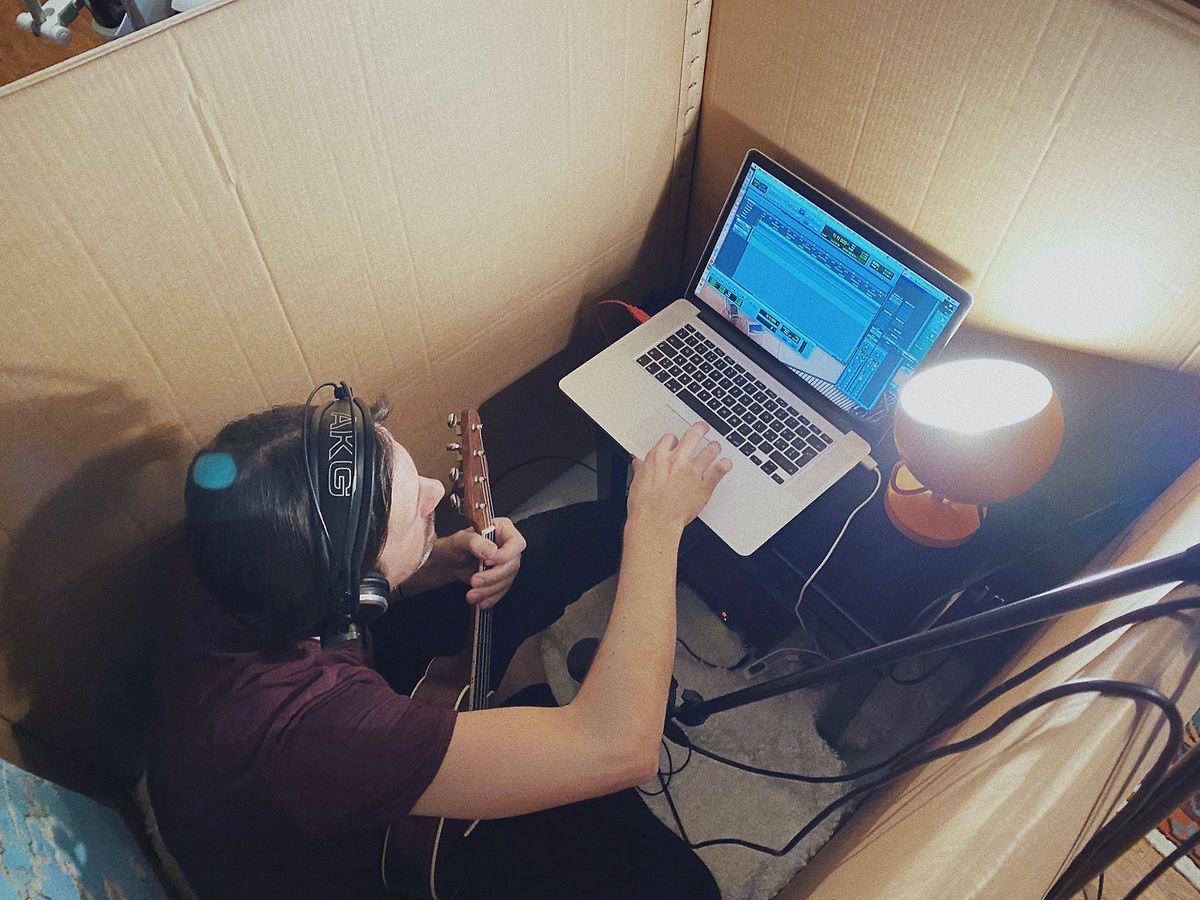 Daniel Balthasar in his carboard box
Veronique Kolber
His creative spark returned because of a cardboard box in his garage. "I saw the box one day and just climbed inside, immediately feeling very safe, and of course the allegory to the situation we were in wasn't lost on me. I moved the box into my studio and wrote one song within 2-3 hours."
One song turned into ten, collected on the album "The long lost art of getting lost", which was released at no cost on 20 April.
For ten days, Balthasar went back to his box to record new songs, with a deadline set for midnight each day. He used only what he could fit in the box and left the tunes unpolished and raw. A souvenir from quarantine, of sorts.

Besides that spontaneous album, Balthasar continued work on another that had been coming for three years and was meant to be finished last year. Balthasar started writing new songs during lockdown and talk to other artists for collaborations. "Somebody's Somebody" will be released on May 28 2021.
"I shelved five songs and replaced them with ones that I thought made more sense in the story of the album. It's different from what it would have been without corona, it really grew on the whole situation. I feel like it's the most complete album to date."
---
The Luxembourg Times has a new mobile app, download here! Get the Luxembourg Times delivered to your inbox twice a day. Sign up for your free newsletters here.