Colin Farell as the deserted Pádraic in in The Banshees of Inisherin
I rarely watch the Oscar nominations, but I did this week, simply because I wanted The Banshees of Inisherin to sweep as many categories as possible. And it did: nine in total, including best picture, best leading actor and best supporting actor, to name a few.
Not that the film was Oscar bait by any means. Set during the Irish Civil War, it exudes rare cohesion: set, setting, character, dialogue (and so on) all seamlessly paint a picture of the pretty landscape of rural Ireland, inhabited by people so full of despair they're willing mutilate themselves.
The story starts on a rather less gloomy note. Best pals Pádraic (Colin Farrell) and Colm (Brendan Gleeson) have been hanging out in the local pub from about 2 pm for as long as they can remember. Even as the war rages on the mainland, everything is quiet on the fictional island of Inisherin.
That is until one day, Colm declares that he doesn't like Pádraic anymore, and wants him to leave him alone. Colm is the thinking type, and with the years having come and gone without much to show for it, he can no longer stand Pádraic's inane conversations and simpleton's outlook.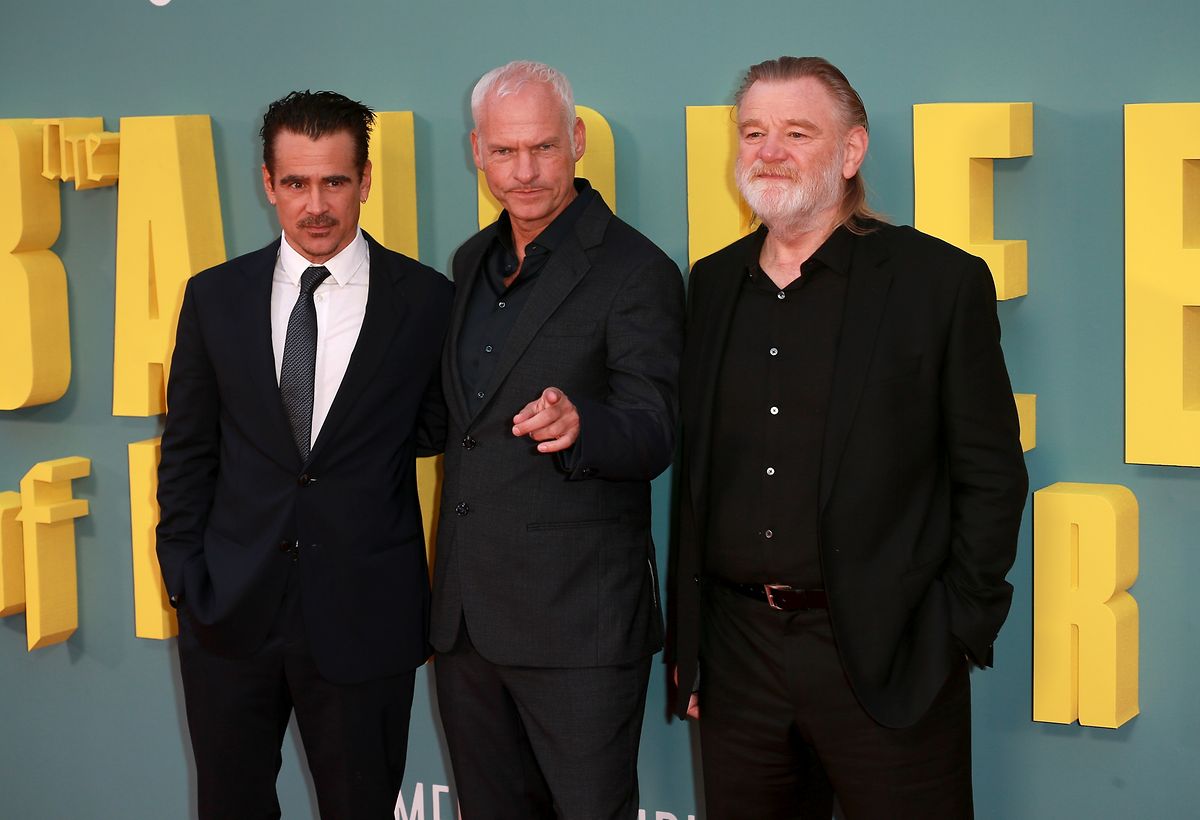 Colin Farrell (Pádraic), director Martin McDonagh and Brendan Gleeson (Colm) at the UK premiere of the film
Shutterstock
In a place where people have lived uneventful lives cor centuries, he wants to focus on his fiddle playing, and has taken to writing a song in hopes of leaving some kind of a legacy.
The villagers are taken aback. Poor Pádraic especially: there's not much he can say or do in response. There simply isn't anything in his social or intellectual playbook for when your best pal cancels the friendship.
This collision between the two, besides its playground atmosphere, is also fantastically funny. Colm becomes a brick wall, refusing to budge from his anti-Pádraic position, while his ex-friend stumbles and bumbles into situations in which he annoys Colm when he demands answers.

Pádraic (despite his best intentions) lacks the vocabulary or insight to express his hurt and outrage. And Colm is never truly mean-spirited, though beneath the bucolic farming village drama, a deep resentment brews in him.

When his former friend keeps pestering him, he says he will cut off a finger Pádraic bothers him again. Given Pádraic's bumbling nature, it doesn't take long for a handful of digits to go missing from Colm's fiddle-playing hand.

Now, this is no longer a silly schoolboy dispute. When the local priest asks Colm "How's the despair?", it is clear the dispute has quickly turned sour. Underneath The Banshees' surface, a deep sense of boredom and pointlessness bubbles. Colm's attempt at severing himself from the mundanity of Inisherin - personified by Pádraic - exposes the misery of on the fringes.

This slow revelation, coming in the form of the steady unravelling of Colm, turns the comedic tone of two former friends breaking things off into a true tragedy. Pádraic's hurt - even if he cannot talk about it - runs deep. He eventually turns against his ex-buddy entirely, turning Colm's simple wish to retreat and introspect into a destructive and bitter feud.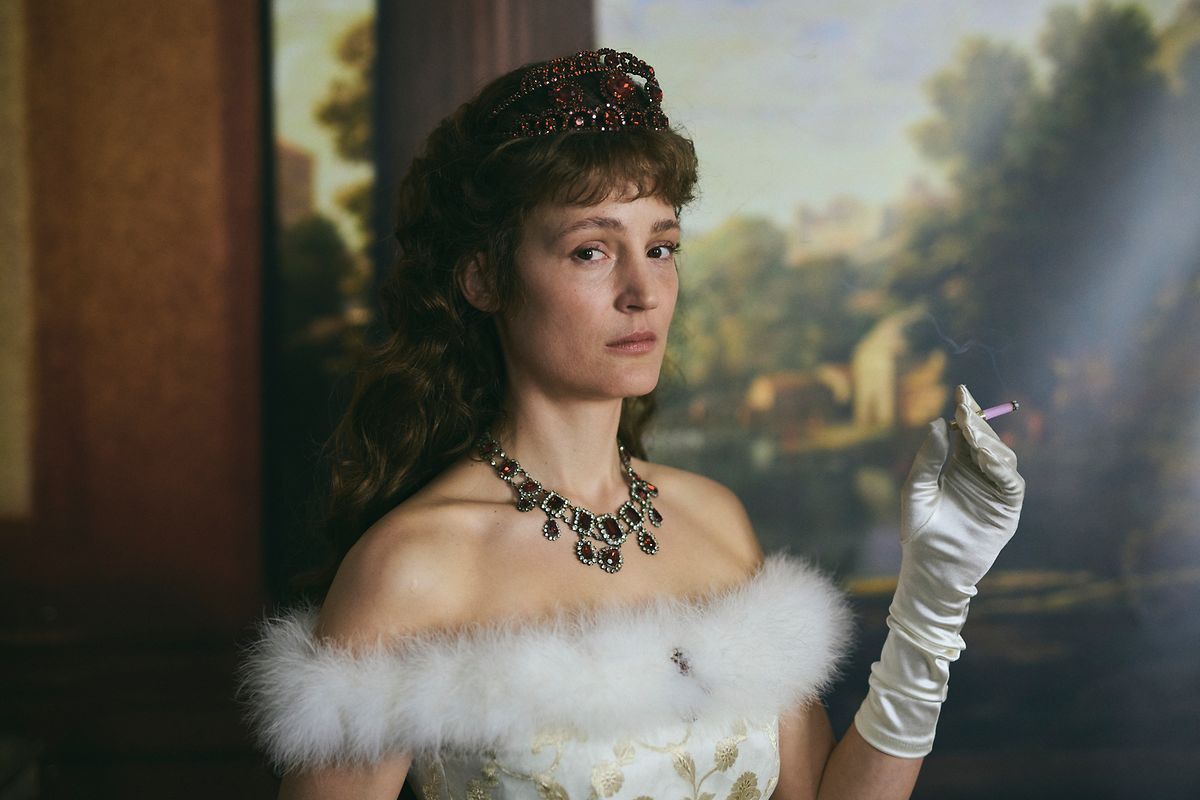 Luxembourgish actress Vicky Krieps as Austrian empress Sisi in Corsage, a film which did not make it on the short list for the Oscars after a child pornography scandal involving lead actor Florian Teichtmeister.
Felix Vratny
The Banshees of Inisherin asks crucial questions about hollow male friendships. What did Colm and Pádraic's friendship really consist of, besides drinking together and empty banter? And what if someone radically, but very sincerely, decides they no longer want to be your friend?
While Colm's decision to separate is the film's starting point, it's ultimately Pádraic's spiral into self-doubt that forms the film's central theme. Pádraic's sister, Siobhán (played by a wonderful Kerry Condon) is a lot smarter than him, but she loves her brother nonetheless - even if in a slightly motherly way.
Pádraic now has to pass his time with the (even more) simple-minded Dominic, another victim of Inisherin's profound lack of a vibe. Characters and landscape in this film are all plagued with dead ends, and the only option is to either leave or do something even more radical.
The Banshees of Inisherin, in this way, touches on something primal in its depiction of drunken, middle-of-nowhere stupor. A fear of loneliness and lost legacies haunts all but the most happy-go-lucky.
A film of hard-to-express emotions in a place where emotions are neither expressed nor understood, this hit is more than deserving of the nine Oscar nominations it got: for every major actor, for the score, for the editing, and for director Martin McDonagh. We'll know more on 13 March.
---
The Luxembourg Times has a new mobile app, download here! Get the Luxembourg Times delivered to your inbox twice a day. Sign up for your free newsletters here.
---