Vicky Krieps as Austrian empress Sissi in "Corsage", which has been long-listed for an Oscar
Corsage, a film starring Luxembourg actress Vicky Krieps, has been nominated for a BAFTA award - the British equivalent of the Oscars - despite the Austrian male lead actor being charged with possessing large amounts of child pornography.
Actor Florian Teichtmeister, who stars as Emperor Franz Joseph I alongside Sissi, played by Krieps, was charged last Friday with possessing child pornography. Investigators had found 58,000 files showing sexual acts involving children during a search of the actor's property, a spokesperson for the Vienna prosecutor's office told news agency dpa.
Despite the scandal surrounding the film, Corsage was nominated on Thursday as one of five films in the non-English language category for a BAFTA alongside All Quiet on the Western Front, Argentina, Decision to Leave, The Quiet Girl.
The British Academy Film Awards - commonly known as BAFTAs - will take place on February 19 and can be a yardstick for the upcoming Oscars which are held a month later, on March 12.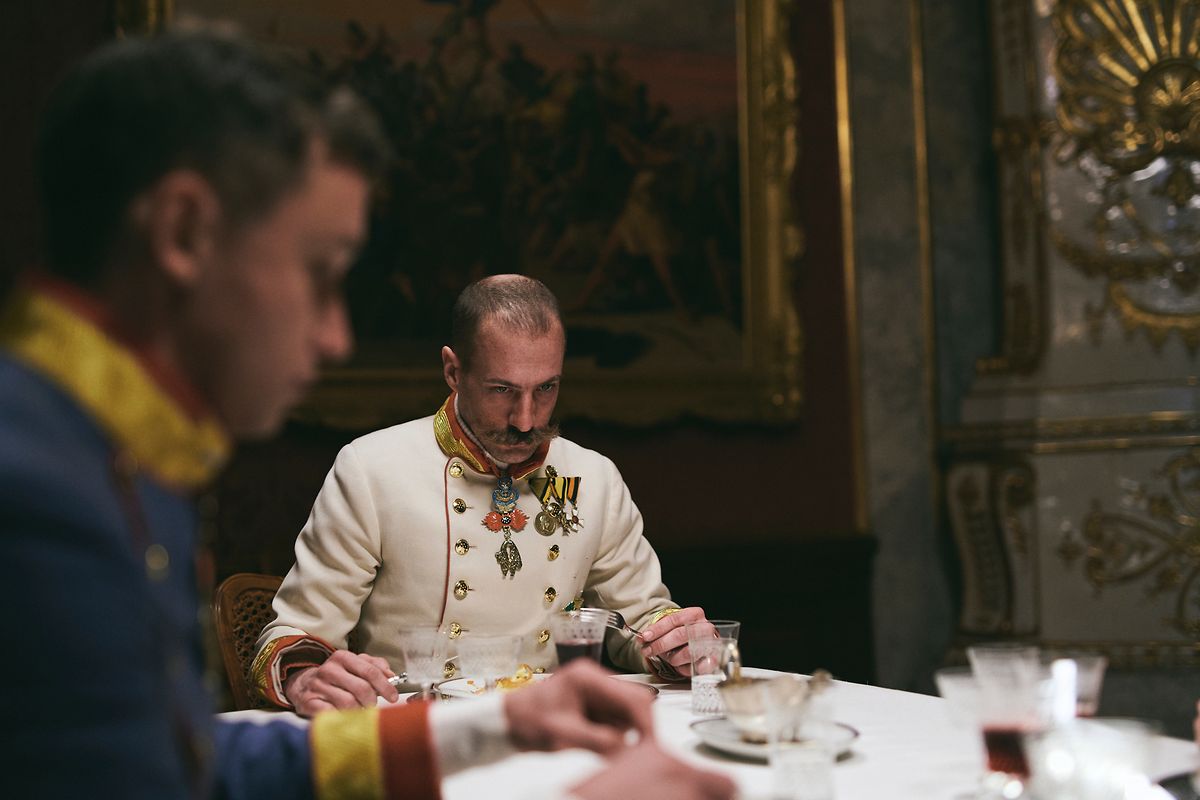 Teichtmeister, here in his role as Emperor Franz Josef I, was sacked from Vienna's Burgtheater, where he was under contract
Samsa Film
Corsage is one of 15 films that have been shortlisted for the Oscars - officially known as the Academy Awards - in the category of Best International Feature Film. Voting to trim the 15 films down to a shortlist of five will close next week.

The nomination for a BAFTA came after Teichtmeister said he would plead guilty to charges of possessing child pornography. The Viennese Burgtheater has fired Teichtmeister, where he was under contract, and more than 400 cinemas have pulled the film.
Yet artist groups defended the movie, which has put Luxembourg on the map and cemented Vicky Krieps' popularity in her home country.
"We do not wish that the serious misconduct of one actor destroys the incredible performance of the entire cast and crew of the film," Luxembourg production company Samsa Film, which co-produced Corsage, said.
Production company Samsa did not say whether it plans to withdraw Corsage from the Oscar shortlist when asked by the Luxembourg Times. The Austrian film industry's professional association has said that it will stick with the Oscar candidacy, despite the charges against the lead actor.

Luxembourg's film fund, which is state owned, funded Corsage to the tune of €1.5m - roughly 7% of the film's overall budget.

---
The Luxembourg Times has a new mobile app, download here! Get the Luxembourg Times delivered to your inbox twice a day. Sign up for your free newsletters here.
---