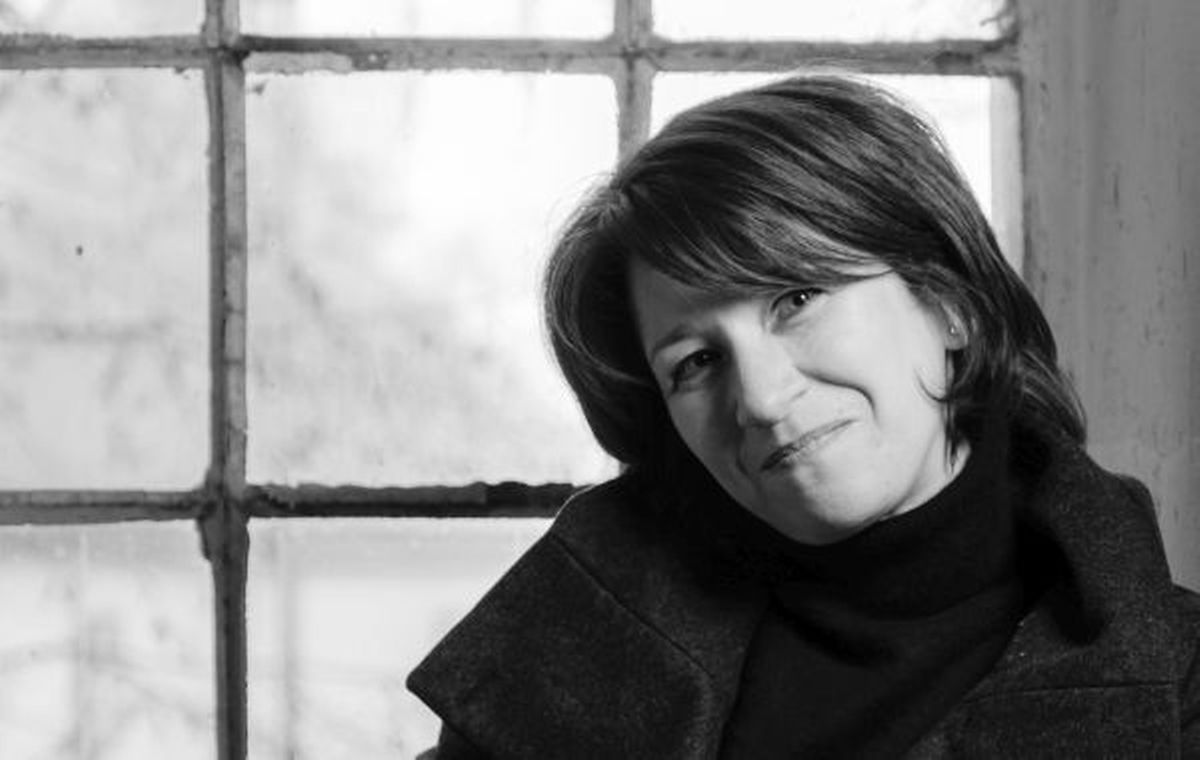 Anne-Marie Reuter (Miikka Heinonen)
Reading Anne-Marie Reuter's writing debut, a collection of short stories entitled On the Edge (Black Fountain Press, 2017), is more like being handed a fistful of gumballs than taken into a close friend's confidence. Whereas fiction often speaks a narrative voice showing you how it is, was or ought to be, Reuter has a more removed approach. It appears simple: she gives you something familiar, a character you've seen and met before; she asks that you take him or her or it away, privately, and enjoy a conclusory taste all to yourself – and what seemed simple, methodical, end-to-end, ends up tasting nostalgic, dismal, harmonic.
The gumball metaphor holds up under another light, too. Reading Reuter's pieces of flash fiction is as welcoming as popping sweets. There are few blockades in disconnected ideas, and no pretension. Rather than testing narrative norms or forms, Reuter blazes a line of understanding intended to continue burning after you've finished reading. 'Miss Gina' and 'School for Life' are perhaps best in this regard, two pieces that swerve gently at the end, leaving an intense flavour in the aftertaste, as you understand for the first time what you thought you'd just understood. The stories are mostly two or three pages only, so, like gumballs, are quickly consumed.
Reuter's characters are sensibly flawed, highly relatable and usually –there's no better way to put it – on the edge. "The agent's waiting for me in front of the house. We're both five minutes late; perfect timing, we joke. I take a look at the roof. It seems in good condition." These starting sentences of 'Anatomy of a House' open the pages on a character already balancing the minutiae of small talk with the business of her intentions, which are to view and assess a house. This balance is delivered in a wonderfully short and hungry style, and the whole book is like that: whereas most authors can offer you something to read between the lines, Reuter manages to give you something to read between clauses.
There's also something uncanny about Reuter's adjectives – for example, how the dance teacher in 'Pas-de-Deux' is "rational, cool, elegant". This teacher is built into a figure who ultimately wields the power to foment self-demise in another, making her the dramatic fulcrum of the story. But by flavouring such a complex character with roomy adjectives – rational, cool, elegant – Reuter doesn't hone in on the teacher as much as she broadens your idea of where complexity might be lurking. Perhaps someone you know might be able to foment your self-demise. This is perhaps why chewing the characters over is so pleasurable. (One protagonist is even, literally, a piece of chewing gum).
There is Luxembourg in these pages, too. Only 'Ray for Raymond' explicitly unfolds in Luxembourg, but On the Edge's characters read German books and French signage too carelessly for you not to suppose that they are simply Anglophonic Luxembourgers. Reuter herself is Luxembourgish and has commented that she feels most "at home" writing in English. Despite the choice in tongue, however, her characters are wholly unconcerned with language barriers, cultural stumbling blocks or other symptoms of expat life. Indeed, there is nothing of the expat at all in On the Edge. For English-language readers in Luxembourg, this is not the tunnel of translated literature nor the dimension of the visitor's lens: this is a rare chance to hear straight from the Luxembourger's mouth.
And what does that mouth have to say? There is politics, commentary, absurdity, love, heartbreak. Reuter herself, asked about the book's place in the country's national voice, explains that it "engages with a part of Luxembourg that remains often hidden and unknown".
She adds: "With the image of the country of banks, wealth, European institutions, satellites, high living standards ... people tend to forget there is poverty here, too, and because there is such wealth, being poor implies, in my eyes, even greater isolation and stigmatisation than elsewhere. This is one meaning I wanted 'on the edge' to have."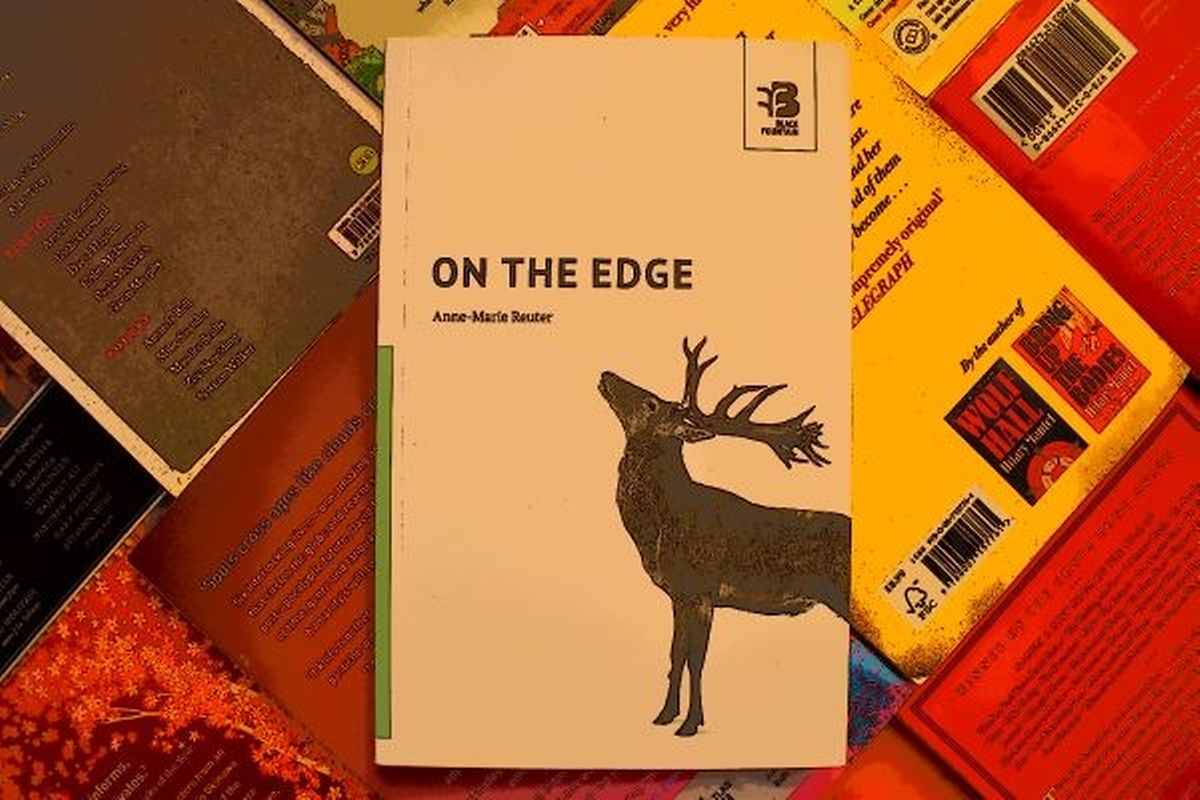 On the Edge has sold around 460 copies since its release last spring (Jeffrey Palms)
One of her protagonists, Ray, certainly inhabits the Luxembourg of the description above. The plot is based on a story Reuter heard on the radio years ago, (whether urban myth or not, she isn't sure). It features a man heavily in debt, faced with having to save face. Reuter adds that another theme of the story, besides consumerism and debt, is "the rise of a young generation that has got used to certain standards but will probably not be able to keep them up". The story is created from two intersecting narrations from Ray, an experiment in form that sets it apart from the other pieces. More striking than any social message, however, is Ray himself, who is threaded out of pathos, disgust, geniality and the same misty depths as the book's other characters.
Reuter adds that politics and commentary are not central in her mission. "Generally speaking, my writing isn't motivated by 'messages' I want to pass on," she says. "I'd hate to be moralistic. I'm interested in characters and how they cope with problems in life." This self-assessment coheres with what you feel from the pages – as with all good fiction, plot and character and detail come first, and in the resonance therefrom you can live in that world and feel what it has, or lacks.
On the Edge has sold incredibly well, around 460 copies, since its release last spring. Reuter has begun working on a new, longer-form piece of writing, though she may need several summers to finish it – as a cofounder of Black Fountain Press and full-time teacher, she, like many, is probably at war with her diary over writing time.
Black Fountain's next release, expected by the end of March, is a translation of selected poems by renowned Luxembourgish poet Lambert Schlechter. "He could be seen as our national Raymond Carver," Reuter tells me. "His work reads extremely well in English. We are excited to introduce him to the English-speaking world."