Lost in 'Lost in the 80s'
Lost in 'Lost in the 80s'
Andy Bausch documentary portrays a crucial decade but falls for cheap tricks
The new documentary film by veteran Luxembourg director, Andy Bausch, gives a nostalgic retrospective of the Grand Duchy in the 1980s, but one that fails to fully harness the medium and deliver a clear message.
Touching on a number of hot-button topics from the time, Lost in the 80s gives a cursory overview of the decade – including the transition from steel to finance, the controversial solidarity tax supporting the flailing steel company ARBED, the establishment of banking secrecy, the country's involvement in the Banco Ambrosiano scandal, the conspiracies surrounding the infamous Bommeleeër bomb attacks, and more.
Bolstered by the nostalgia of archival footage and interviews with notables such as Jacques Santer – former Prime Minister and President of the European Commission – Germaine Goetzinger – writer and former head of the Centre national de littérature – Vic Reuter – veteran journalist for RTL – and Bausch himself, Lost in the 80s lacks a foundation.
Bausch never lingers too long on any one subject, stitching together interviews with pieces of animation and cutaway scenes of actors André Jung and Luc Schiltz playing a buddy-cop duo set in the 80s.
Shot in colour, it is hard to understand the exact purpose of these scenes.
Far from substantive, they seem merely to lighten the otherwise bleak picture of the decade laid out in the film's interviews—which, in an all too deliberate move, Bausch has chosen to shoot in black-and-white.
While this contrast at first seems like an interesting commentary on the disparity between historical and contemporary perspectives, it ends up feeling like a cheap gimmick.
By cutting away to the buddy-cop duo joking around, generally disinterested with the news coming through their car radio, the film seems to concede the poignant historical perspective of its interviewees for a cheap, disarming laugh.
Ultimately, this shows Bausch's apprehension as a documentary film maker. His attempt to dispel the retrospective ethos of the 80s – which the documentary has done so well to build up – with the mundane and myopic humour of these cutaways, feels like a mistreatment of the documentary medium. It seems flippant, considering the important political, cultural and socio-economic issues which the film touches on.
A documentary poised to dive into the social issues of the decade, such as the economic changeover and its effect on an entire generation of working-class Luxembourgers, Lost in the 80s chooses instead to jump head first into the shallow end and, predictably, falls flat on its face.
Watching this film means watching an invaluable collection of archival footage and eye-opening interviews on a pivotal decade in Luxembourg's history - but nothing more than that.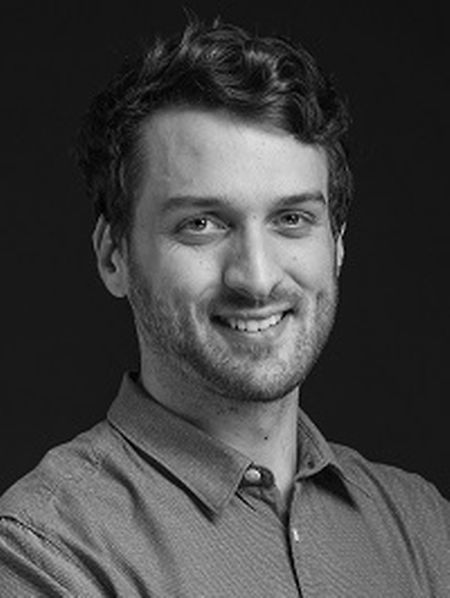 Michael Reinertz is the Luxembourg Times' culture critic Photo: Guy Wolff
---
Get the Luxembourg Times delivered to your inbox twice a day. Sign up for your free newsletters here