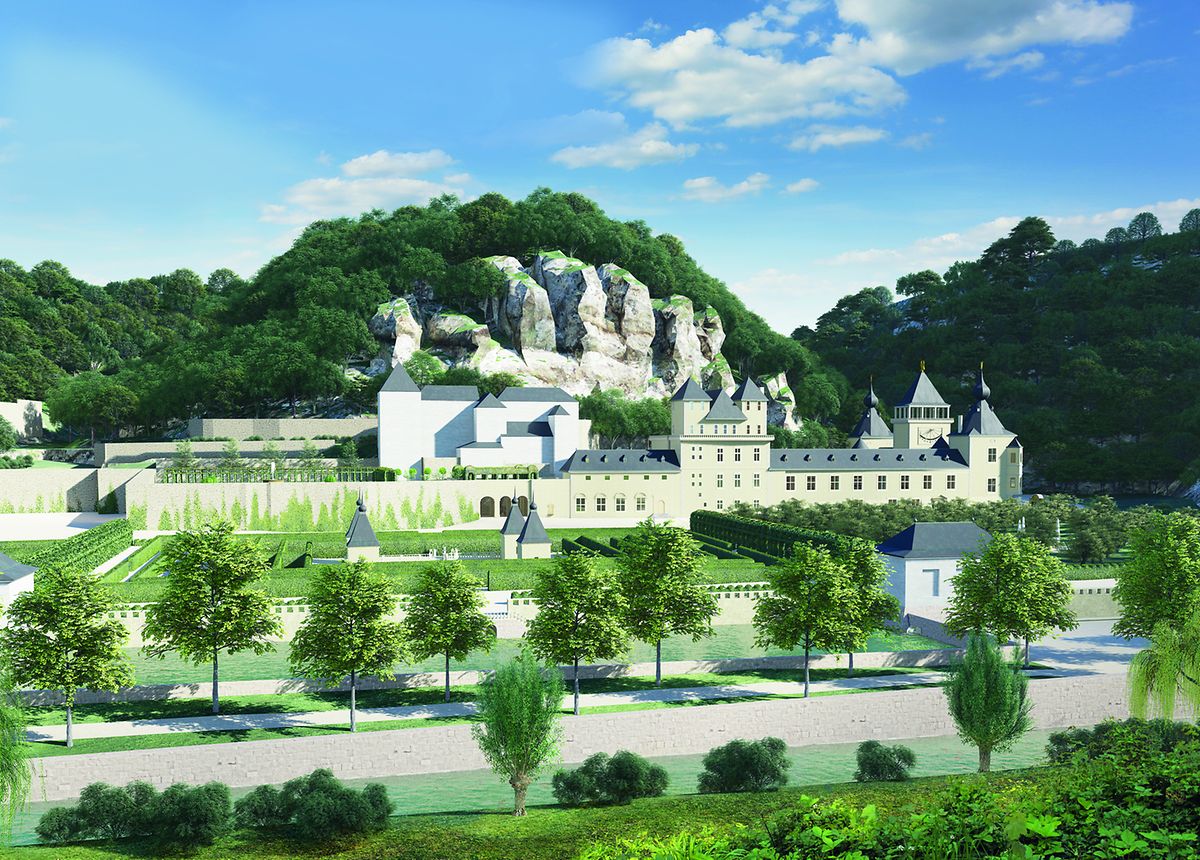 Virtual restoration of Château de Mansfeld Image: Sanja Simic
Many thousands of tourists flock to Luxembourg's medieval fortress each year. Few of them know the city once also housed a lavish renaissance palace.
Château de Mansfeld – named "La Fontaine" after its profusion of fountains - was built between 1563 and 1604 by the Governor of Luxembourg, Count Pierre-Ernest Mansfeld (1517-1604), one of the most powerful nobles of his time.
Today, the castle is almost entirely in ruins. Most of the buildings were demolished after Mansfeld died, or integrated into other constructions.
Only a few unobtrusive elements are a reminder that this area once was a stage for Europe's high aristocracy.
A new exhibition at the national archives offers an attractive new look into this forgotten piece of Luxembourg's history.
A virtual restoration reveals the castle and its vast gardens at Mansfeld's time. For the first time, it is now easy to imagine what the castle looked like – something that is not obvious when walking through the former grounds, near what is now one of Luxembourg's liveliest nightlife areas.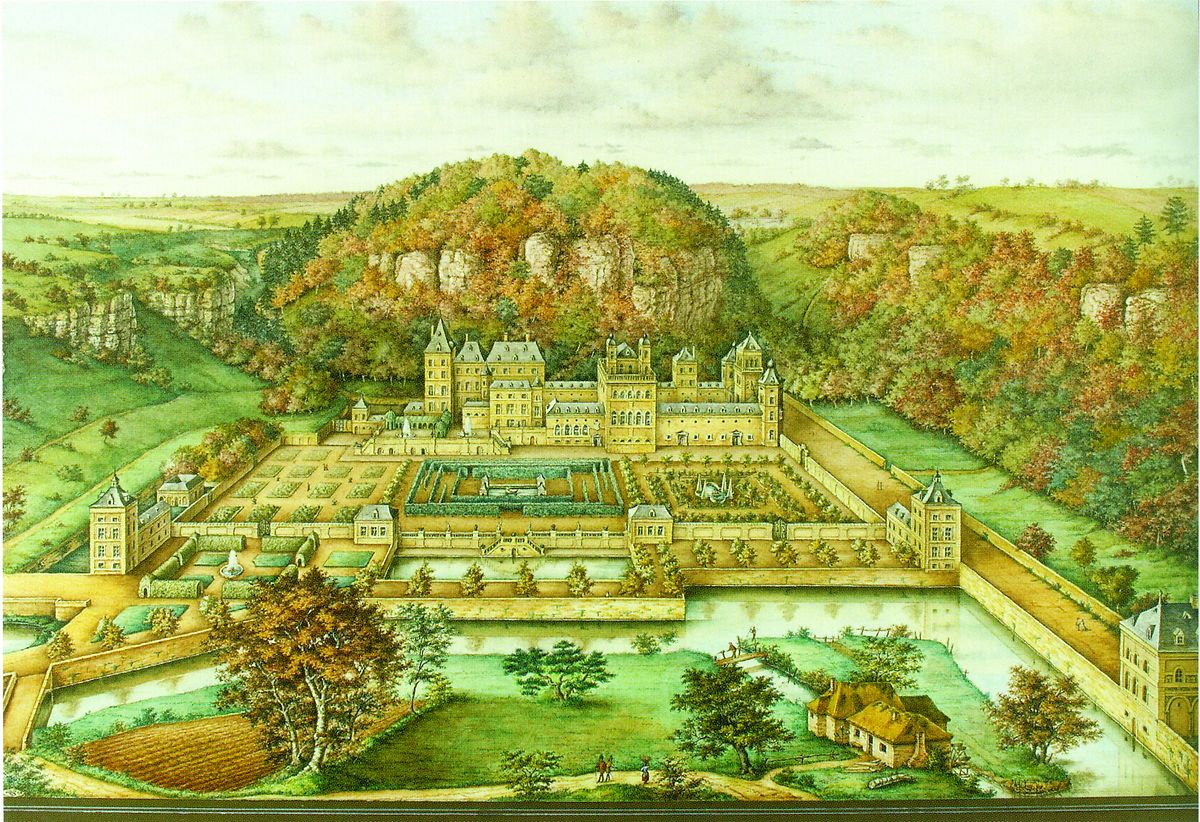 How the Château de Mansfeld known as "La Fontaine" looked in its heyday Photo: Mouvement écologique
The vanished castle is nestled in a loop of the Alzette river, just below the bastions that were the birthplace of the city. The reconstruction shows a profusion of fountains, sculptures, orchards and vegetable gardens, a labyrinth, towers and colonnades, galleries, caves, an aviary, pergolas, and an astonishing bath house and swimming pool.
Mansfeld was undoubtedly the most important representative of the high nobility in Luxembourg. Originally of German origin, he made his career in the Spanish Netherlands.
The castle reflects that powerful political position. An art lover, Mansfeld had designed his home to showcase his collections of antiquities, paintings and works of art.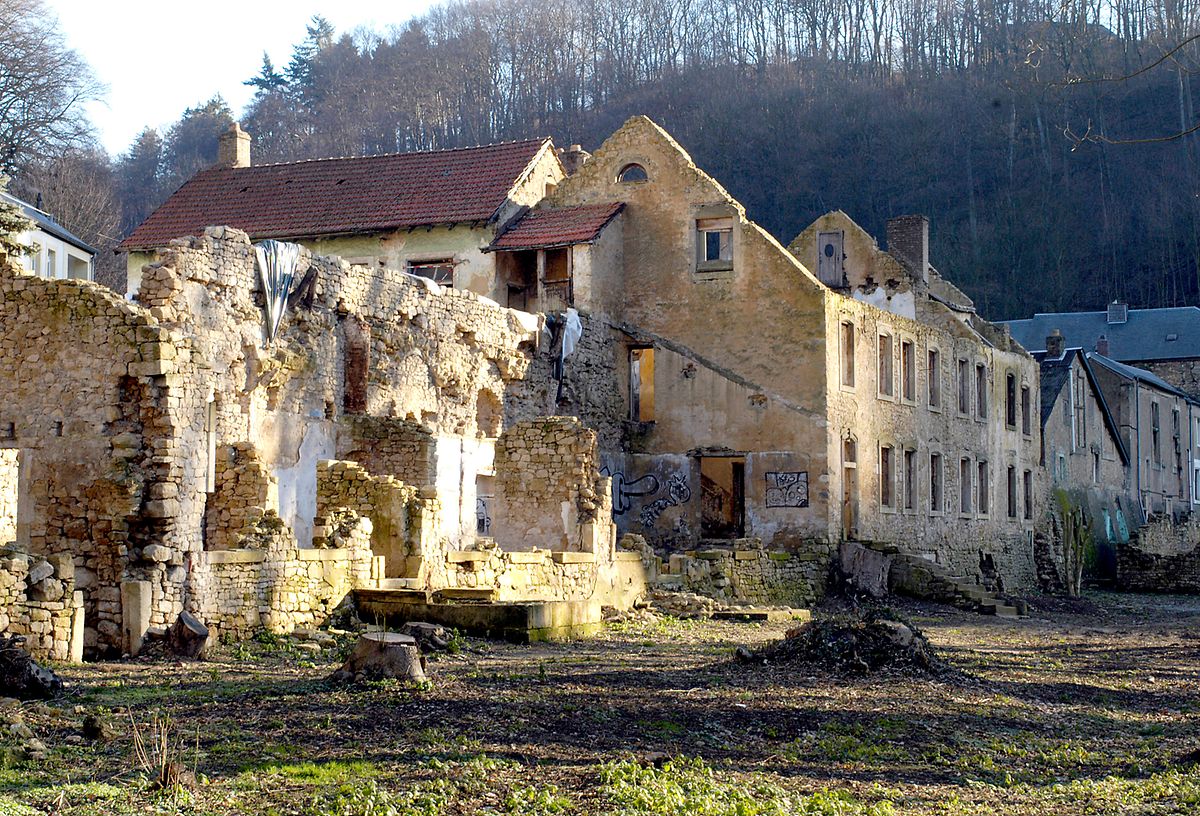 The ruins of Château de Mansfeld today Photo: Guy Jallay
Heavily indebted, and in the absence of an heir able to continue his lifestyle, Mansfeld left the castle to King Philip III of Spain. But Spain failed to maintain it, and the French king Louis XIV later bombed it.
The final blow was given during the French revolution, when the castle was auctioned to make room for Luxembourg's expanding suburbs.
The exhibition, 'Mansfeldschlass- Un château disparu?' is at the Archives National, Plateau Saint Esprit, in Luxembourg, and runs until 20 April.
Opening hours: Monday to Friday from 8.30 am to 5.30 pm and Saturday from 8.30 am to 11.30 am. It is in French and German, free guided tours can be booked via relations.publiques@an.etat.lu. A catalogue is on sale at the reception of the National Archives and on www.anlux.lu, for €25.
---
Get the Luxembourg Times delivered to your inbox twice a day. Sign up for your free newsletters here.