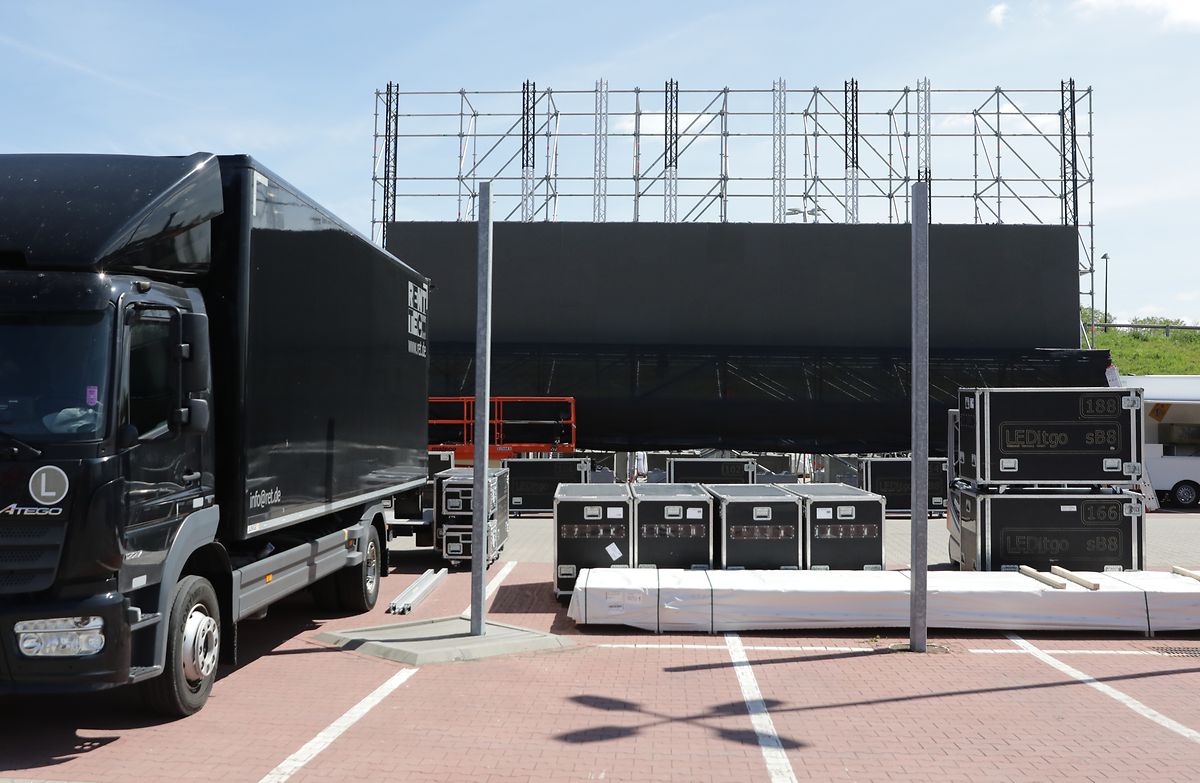 The screen going up in Mamer Photo: Chris Karaba
A relic of the 1950s, drive-in cinemas are making a comeback during the coronavirus pandemic, with car park screenings the sole exception as cinemas remain closed during lockdown.
The town of Mamer has set up a large screen in a car park near a shopping centre. Together with Caramba, a Luxembourg cinema chain, it will screen releases of the last months before the lockdown from Thursday.
The event will present a welcome cashfall for Caramba after its venues had to close because of coronavirus restrictions.
Echternach's Ciné Sura will also be launching a drive-in cinema at the end of May. For fans of dancing while sitting down, the cinema has teamed up with a group of DJs to import the phenomenon of the car disco from Germany and will be hosting an Elvis impersonator for a gig audiences can enjoy from the confines of their vehicle.
The government has so far not revealed when cinemas, theatres or concert venues will reopen and with public gatherings limited to 20 people, summer in Luxembourg will lack some of its biggest events, such as the national day festivities, the Schueberfouer but also the Blues'n Jazz Rallye and the entire Summer in the City line-up.
---
Get the Luxembourg Times delivered to your inbox twice a day. Sign up for your free newsletters here.