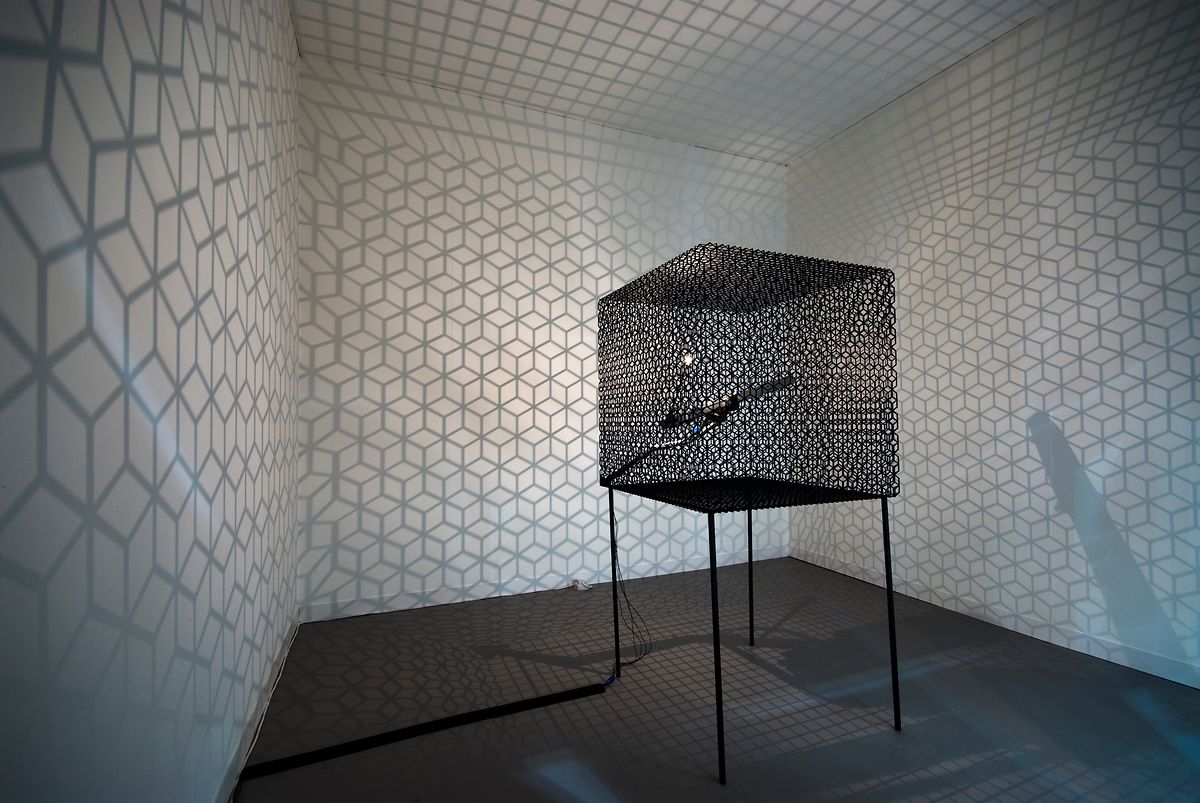 Conrad Shawcross, Slow Arc Inside a Cube IV, 2009 Photo: Conrad Shawcross
The Mudam is bringing a dizzying display of light, mechanics and more, showcasing nine contemporary artists as it rebuilds its galleries for October. The works from the contemporary art museum's own collection all concentrate on the phenomenon movement.
The Worlds in Motion exhibition is filled with a collection of odd contraptions, ranging from a rickety installation reminiscent of a drawing from US cartoonist Rube Goldberg to a magnetic strip of tape made to hover eerily in a figure-eight under the force of two electric fans.
Overall, this inquiry – part scientific, part artistic – is an unsettling experience. Many pieces feel overwrought, which maybe because of the concepts behind them, or the philosophical connotations that they invoke.
Take the work of Michel Paysant, for example. His piece in the exhibition consists of an encephalogram – a chart recording the electrical activity of the brain – which has transcribed the movement of the eye during sleep, to form a collection of tangled data points spread out like black skeins on graphing paper.
Another piece by Jack Goldstein, entitled The Jump, uses rotoscopy – an animation technique invented in the 1890's to produce motion-picture footage by tracing over an image frame by frame – to isolate the footage of a diver's jump to emphasize their movement through the anodyne space of Goldstein's visual installation.
These works may sound intriguing at first but fail to be either scientifically interesting or aesthetically pleasing. Instead, they hover somewhere between, in the rarefied air of contemporary art's fascination with subjects of phenomenology.
Most pieces in Mudam's collection fall victim to this philosophical pretension. But several pieces manage to be both interesting and aesthetically pleasing.
Both the sprawling red sculpture of Miguel Ângelo Rocha, which bounces off the gallery wall with sporadic grace, and the controlled entropy of Dominique Gauthier's centrifugal painting are stunning pieces.
Although these works touch upon philosophical notions such as chance and automatism – both of which were integral to abstract art in the 20th century – they never relegate the role of art to philosophical inquiry.
Other pieces in the exhibition, while not artistic knockouts, are genuinely interesting.
Attila Csörgő's kinetic installation, for example, presents itself as a device that suspends small lengths of wood in a nexus of string attached to various pulley mechanisms and counterweights. Standing off to the side of the museum's gallery, it looks graceless. But once a button is pushed, the entire system jumps into a puppet show of precise movements that configure the pieces of wood into various 3D geometrical shapes.
For sure, there is a philosophical agenda underlying this performance. But the precise movements of Csörgő's contraption are truly something to marvel in its own right.
The most captivating work in the exhibition by far sits at the back of the gallery. Installed in its own darkened niche, the work of Conrad Shawcross consists of a large cage made up of geometrical patterns in which a mechanical arm swings a small light bulb in a dizzying arc.
Seeing as the light comes from within Shawcross' installation, it projects the structure's geometrical patterns onto the walls, submerging the visitor in a shadow play that continually distorts the gallery space as shadows swing around in arcs.
Shawcross' work is underlined by pretentious inquiries of molecular biology and Platonic philosophy. But like the work of Attila Csörgő, it has an immediate appeal in its design which makes it an interesting experience for viewers.
Not all pieces in the Mudam's newest exhibition are inspiring pieces of art, though they are undoubtedly inspired - through artistic, scientific or philosophical inquiries accessible to the general public to a varying degree. Nonetheless, it is worth the at times nauseating visit.
---
Get the Luxembourg Times delivered to your inbox twice a day. Sign up for your free newsletters here.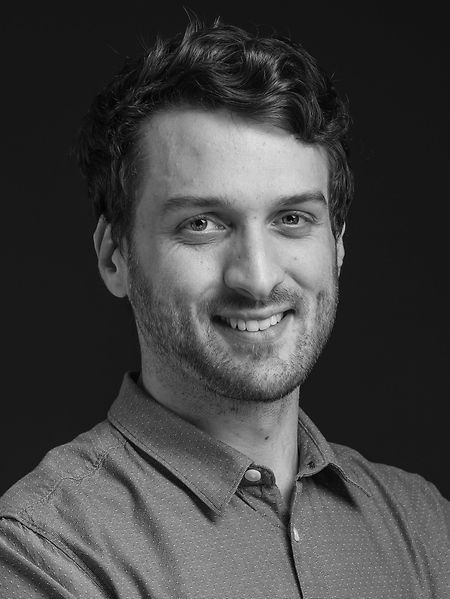 Michael Reinertz is the Luxembourg Times' culture critic Photo: Guy Wolff