'Museum for all' paints with a broad brush
'Museum for all' paints with a broad brush
Some impressive pieces play a small and seemingly out-of-place cameo in the exhibition which fails to provide any real contextual depth, says Michael Reinertz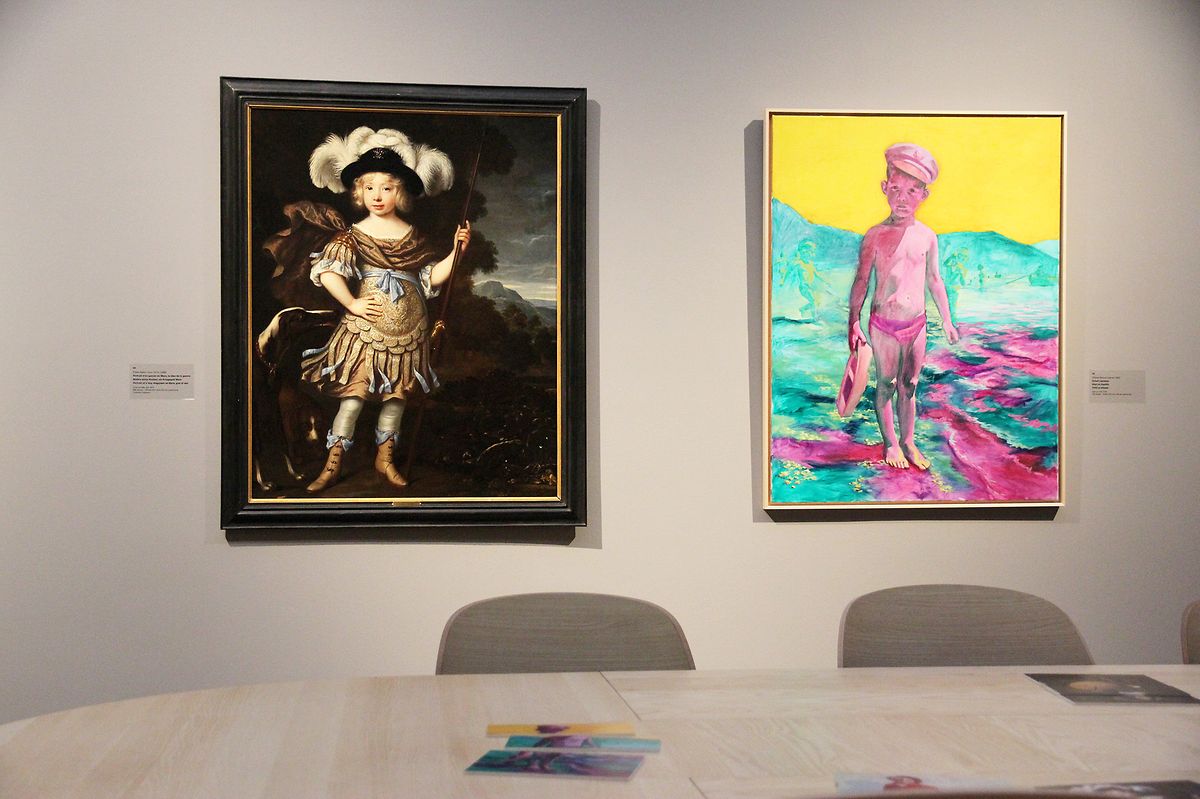 A new exhibition at the Villa Vauban brings together an impressive collection of art that ultimately falls apart in a poor attempt to create an experience for all.
In a bid to rejuvenate its image as a "museum for all" Villa Vauban has assembled around 70 paintings, sculptures, engravings and drawings from its personal collection to create an exhibition for visitors of all ages.
Spanning works from the 17th to the 21st century, the exhibition, entitled Variations, partitions its pieces by subject — such as landscapes, animals or oddly enough 'we are family' — and accompanies each gallery with an aid to create a more engaging experience.
Whether this be an explanatory text about the art of engraving, a wooden relief offering a tactile mirror of a work hanging on the museum wall or a photo booth in front of a 17th century oil painting, the exhibition pulls out all the tricks.
While appealing at first — particularly the wooden reliefs, which are so meticulously crafted that they could be stand-alone pieces — these exhibition aids ultimately feel like gimmicks that detract more than complement the art in the exhibition.
The explanatory texts, while interesting, are few and far between and seem like unnecessary additions tacked on to each gallery.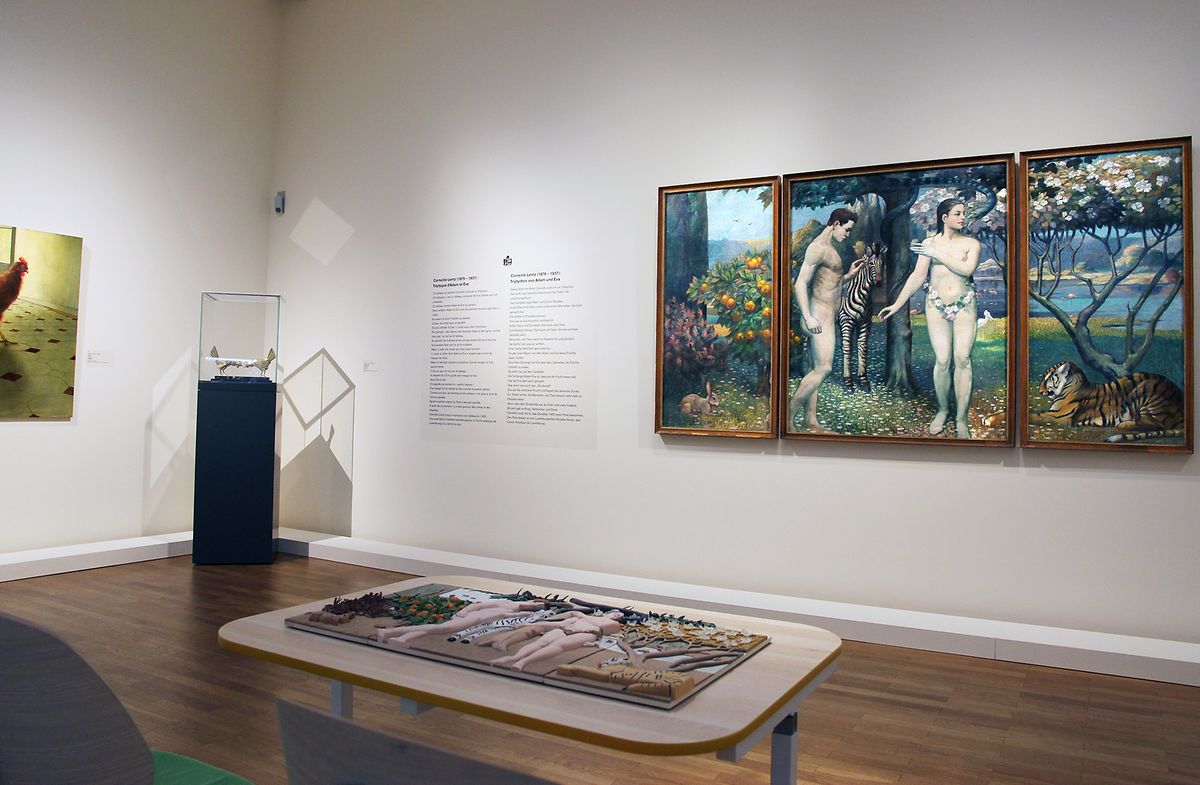 The impressive wooden reliefs are so meticulously crafted that they leave little room for the interactivity they seem to invite. Laying on toddler-height table tops, they seem to begrudge a place on the wall and resent their own place under the grubbing fingers of young museum-goers.
The photo booth presents perhaps the only truly interactive aid to the exhibition, allowing visitors to dress up in period clothing, strike a pose and hang their photos on a large magnetised wall next to the work of Bartholomeus van Bassen.
But again, this seems to distract more than it does complement the church interior of Bartholomeus van Bassen's 17th century work in front of which visitors seem more concerned with their particular pose or the nonchalance of their smile.
It is a shame that the museum hasn't constructed a more engaging and cohesive presentation of its exhibition because, at the end of the day, it have amassed an impressive collection of art.
Ranging from the bulbous statue by Lucien Wercollier sitting on the Villa's pristine lawn to the steely yet vivacious animal sculptures of Auguste Trémont, the idyllic Venetian landscapes of Canaletto and the warm, pastel portraits of Corneille Lentz, the museum has a lot to offer its visitors.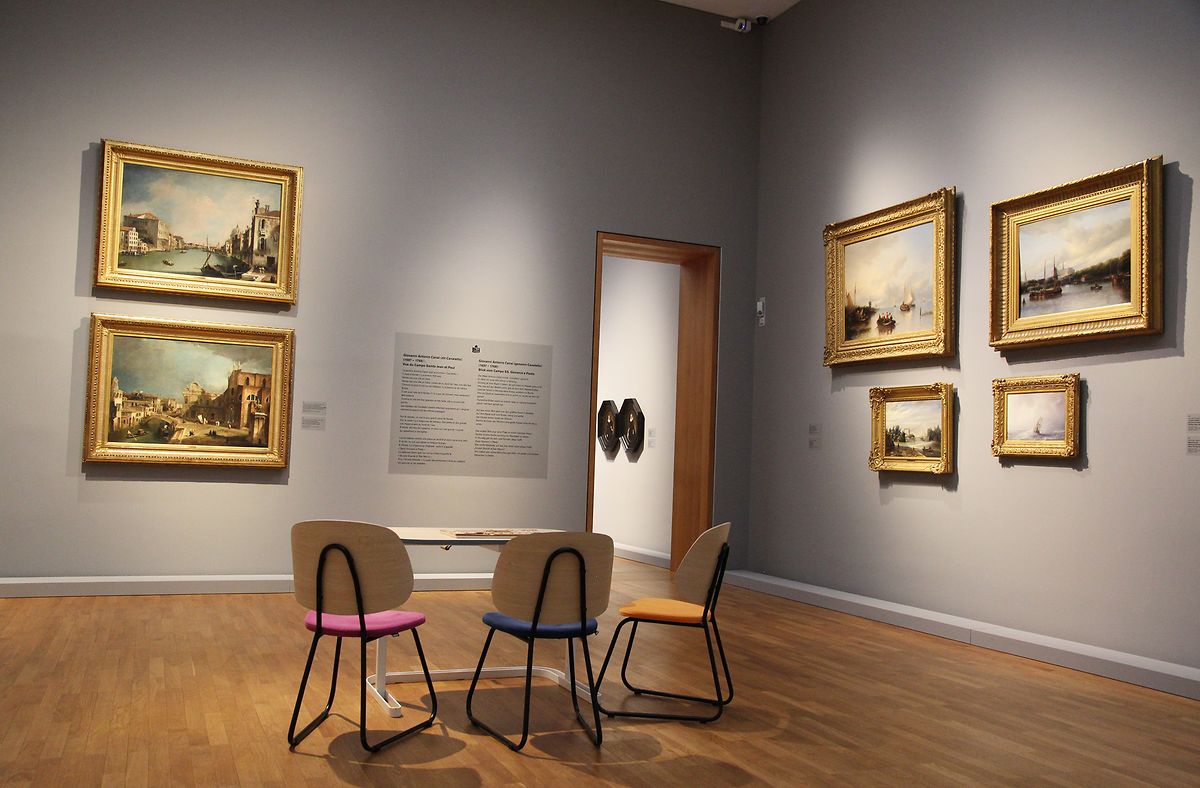 Probably most impressive is the museum's collection of plastic arts which, among works by native artists such as Wercollier and Trémont, includes pieces such as a reproduction of Rodin's The Thinker on loan from the Musée Rodin in Paris and one of Baltasar Lobo's famous maternal sculptures of a mother throwing her billowy, bronze child into the air.
These sculptures, however, play a small and seemingly out-of-place cameo in the overall exhibition which fails to provide any real contextual depth – whether historical or otherwise – to these works.
Instead Villa Vauban stoops to the shallow and familiar territory of illustrating itself as a "museum for all". Under the generic title Variations, the exhibition paints its collection with a broad brush which, while not without its own highlights, fails to sustain the attention of visitors, either young or old.
Variations comes off more as a series of vignettes pigeon-holed under seemingly disparate themes which fail both to lead the more experienced museum-goer to new and exciting ground and, at the same time, to captivate the attention of a younger, wide-eyed audience.
Perhaps the museum took on too much in trying to play to both these crowds.
---
Get the Luxembourg Times delivered to your inbox twice a day. Sign up for your free newsletters here.