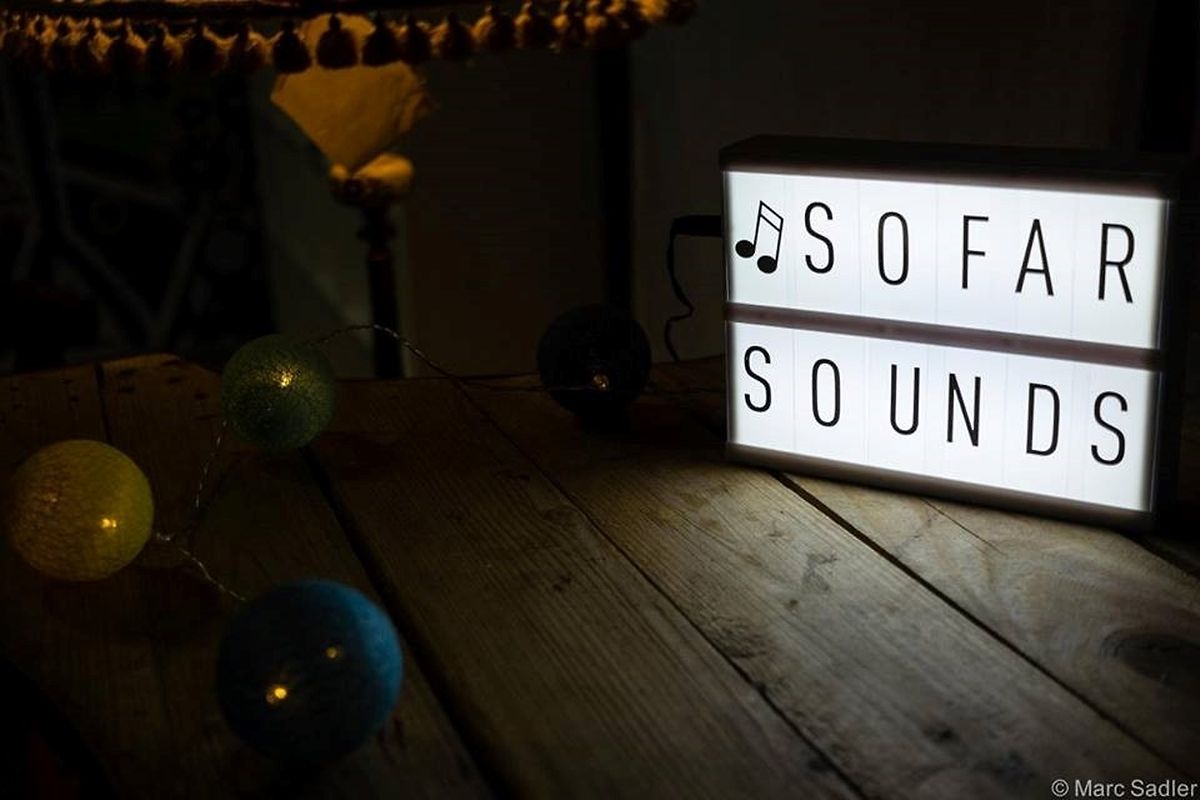 'Songs from a room' (Marc Sadler)
Sofar Sounds, founded in 2009, is a start-up company based in London that hosts live music events with emerging artists in 398 cities worldwide. Luxembourg has been a part of this global community since September 2017.
If you like the sound of an event where the only thing you know is that you're going to listen to live music in an unusual setting, Sofar Sounds might be for you.
The aim of Sofar Sounds – short for 'songs from a room' – is to organise small, intimate gigs that bring artist and audience closer together, without the distractions of large music venues.
The idea first emerged when its founders, Rafe Offer and Rocky Start, were fed up with people not paying attention and talking over the music at large gigs.
They wanted guests to be able to enjoy the music and live in the moment, so they decided to come up with an alternative. They invited friends over to their London flat for a small, living-room music experience. And just like that, Sofar Sounds was born, and it has grown tremendously ever since.
Sofar Sounds organises secret events – because there is no pre-announced line-up, the audience doesn't know who will be playing until they arrive at the show. The venue's address is revealed by email the day before.
Shows take place in unique locations ranging from people's living rooms to shops, art galleries or other places you wouldn't usually expect to host a gig.
Most events will host 2-3 local or international artists, usually musicians playing a range of music genres, who will do a 30-minute set each.
While the main focus is music, comedians or spoken-word poets can sometimes be part of the line-up, too.
Guests will be able to speak to the artists afterwards, which adds to the intimacy of Sofar Sounds. This, along with the opportunity to meet likeminded people and discover new places, makes for an interesting evening of music entertainment.
Providing a respectful setting is key. Guests go for the music – to discover new artists and give them their undivided attention. Sofar Sounds stands for comfortable spaces with a homely feel. There are candles, pillows and, apart from the artist who's playing, silence.
When two university students brought the concept to Luxembourg this past September, many people were curious to see what Sofar Sounds was about, and it did not disappoint.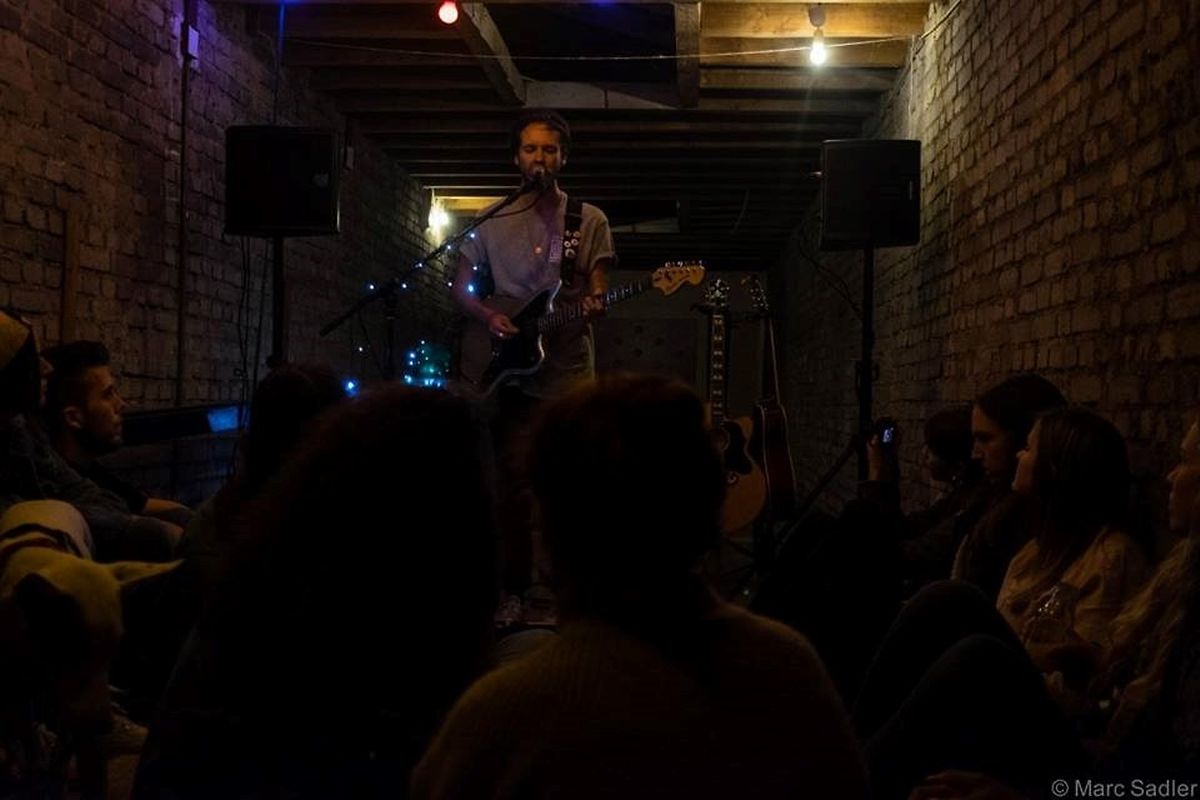 Brash Isaac at Escher Kafé (Marc Sadler)
Events are being held once every2-3 months. Because Sofar Sounds is already such a large community, the organisers, who set up the events in their free time, are able to attract musicians from all over the world.
For Luxembourg's first official show, 50 people came to discover artists from Ireland, Northern Ireland and Luxembourg at Escher Kafé's bowling alley in Esch. Kelly Sloan from Canada and Bartleby Delicate from Luxembourg performed at the second event.
The next show will take place on 17 February in a secret location in Dudelange.
All Sofar Sounds events in Luxembourg are free to attend. To be able to support the artists financially, donations are collected during shows.
All you have to do is apply for tickets on the Sofar Sounds Luxembourg website. Invitations will be sent out to those who have signed up.
To find more information, sign up or contact the team, go to www.sofarsounds.com/Luxembourg or https://www.facebook.com/SofarLuxembourg/