Flora Mar's Miss Universe Photo: Pierre Matgé
A new exhibition at Neumünster Abbey gives audiences the opportunity to discover four female artists from Luxembourg who exploded onto the scene in the wake of the banking boom in the 1990s, even though it does little to contextualise their work and pioneer careers.
While showcasing some impressive pieces of art, the museum's relatively small display - Les pionnières: Luxembourg les années '90, portraits de femmes - creates a tenuous connection between these four artists that fails to put them into dialogue with one another or address their role as women artists in a meaningful way.
Located in the vaulted galleries in Neumünster's Marcel Jullian Agora, Les pionnières is divided into three separate rooms presenting the works of artists Patricia Lippert, Carine Kraus, Marie-Paule Feiereisen and Flora Mar.
Each artist deserves attention in her own right, with Feiereisen's large canvases filling the first gallery room with a dizzying swill of shape and colour.
Feiereisen is a multidisciplinary artist who represented Luxembourg in the 1990 Venice Biennale art festival. Her paintings in the exhibition show the artist's industrial eye for colour, akin to the work of abstract painters such as Gerhard Richter.
With a grating smear of colours colliding on her canvas, Feiereisen's treatment of colour feels jarring, yet naturalistic, like patina spreading on a bronze bell. It stands in contrast to Patricia Lippert's works in the next room, which are much darker and more figurative.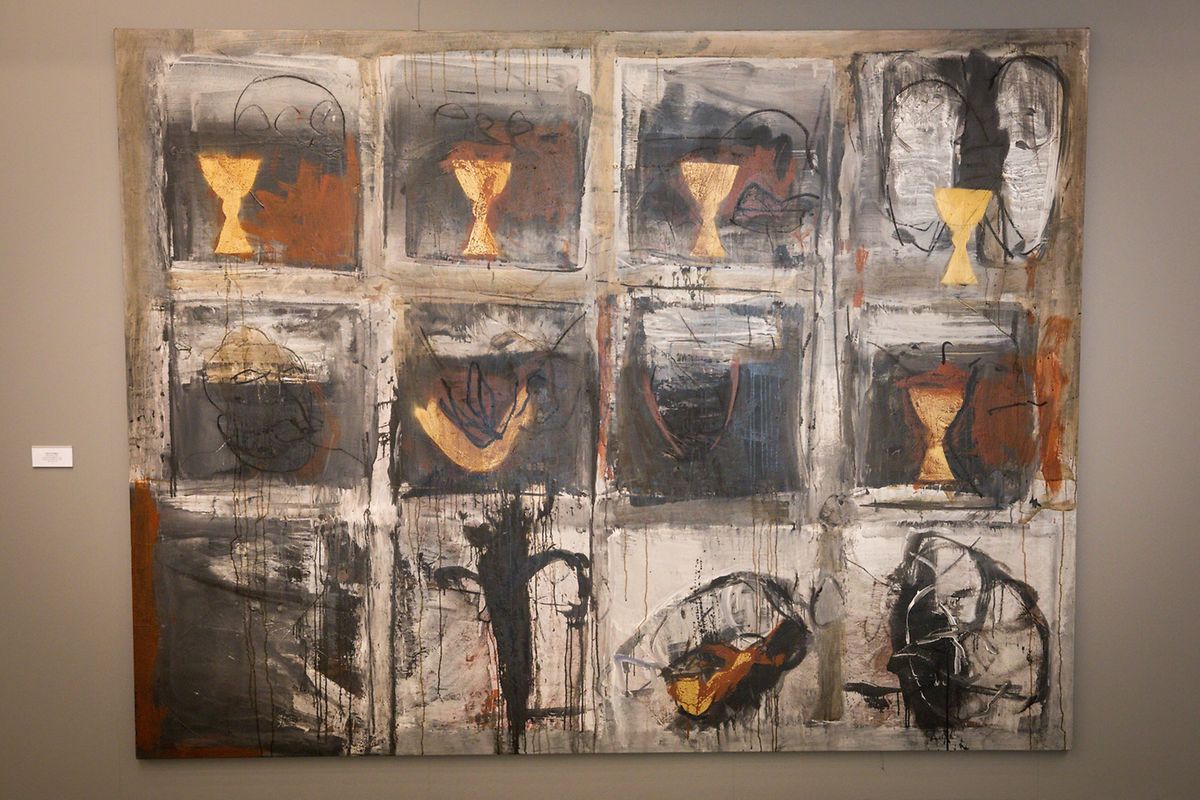 A work by Patricia Lippert Photo: Pierre Matgé
Born in 1956, Lippert's work draws influence from German expressionism. Using bleak colours and grossly distorted figures, Lippert's paintings use a primitive aesthetic to recreate narrative scenes from famous myths and legends.
Perhaps the most captivating of her pieces on display is a collage entitled Balanceakt (1987).
At the centre of the composition lies a swathe of crocheted material pasted over a jumble of geometric shapes vaguely resembling a human body. Drawn using discontinued lines, these eerie shapes are set against a backdrop of graphing paper depicting various flora and fauna—most likely used as a guide for intricate crochet or embroidery patterns. What results is a busy mess of shape, colour and material that coalesce into a surprisingly poignant and suggestive work in which Lippert explores her boundaries as an artist.
But the exhibition overall lacks cohesion, with the final room pairing the works of Flora Mar and Carine Kraus, who clash in method and style.
Kraus' paintings take on the form of a freeze-frame image, capturing performers suspended in a particular moment in time. Starting her process with photography, Kraus lets this photo-static moment desaturate in the washed-out palette of her large-scale canvases.
These are presented next to Mar's installations and zoological drawings that focus on themes of femininity.
Her central piece in the exhibition, Miss Universe, uses a female mannequin to explore the perceptions of the female body using artificial proportions, but Neumünster does little to put Mar's works into any meaningful conversation with other pieces in the exhibition tackling themes of womanhood.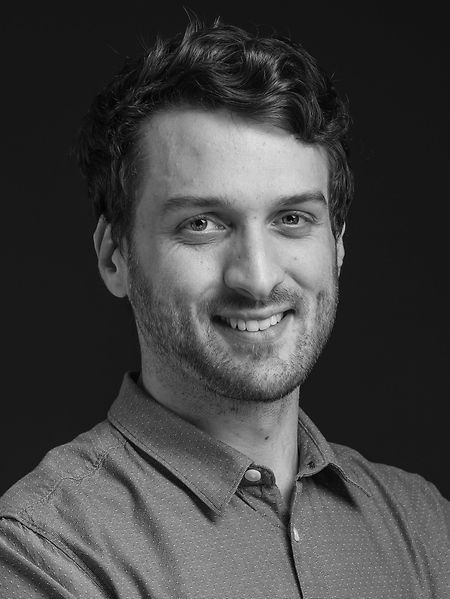 Michael Reinertz is the art critic of the Luxembourg Times Photo: Guy Wolff
While female artists don't have to address femininity, feminism or gender in their work, the Neumünster exhibition goes out of its way to champion these women as pioneers without, however, engaging their works in a discourse or dialogue about how this might be reflected in their work or careers.
In this way, headlining their gender feels like a poor piece of pandering that overlooks the broader scope of each artist and their work, which is worth discovering.
The exhibition is open until 20 September 2020.
---
Get the Luxembourg Times delivered to your inbox twice a day. Sign up for your free newsletters here.