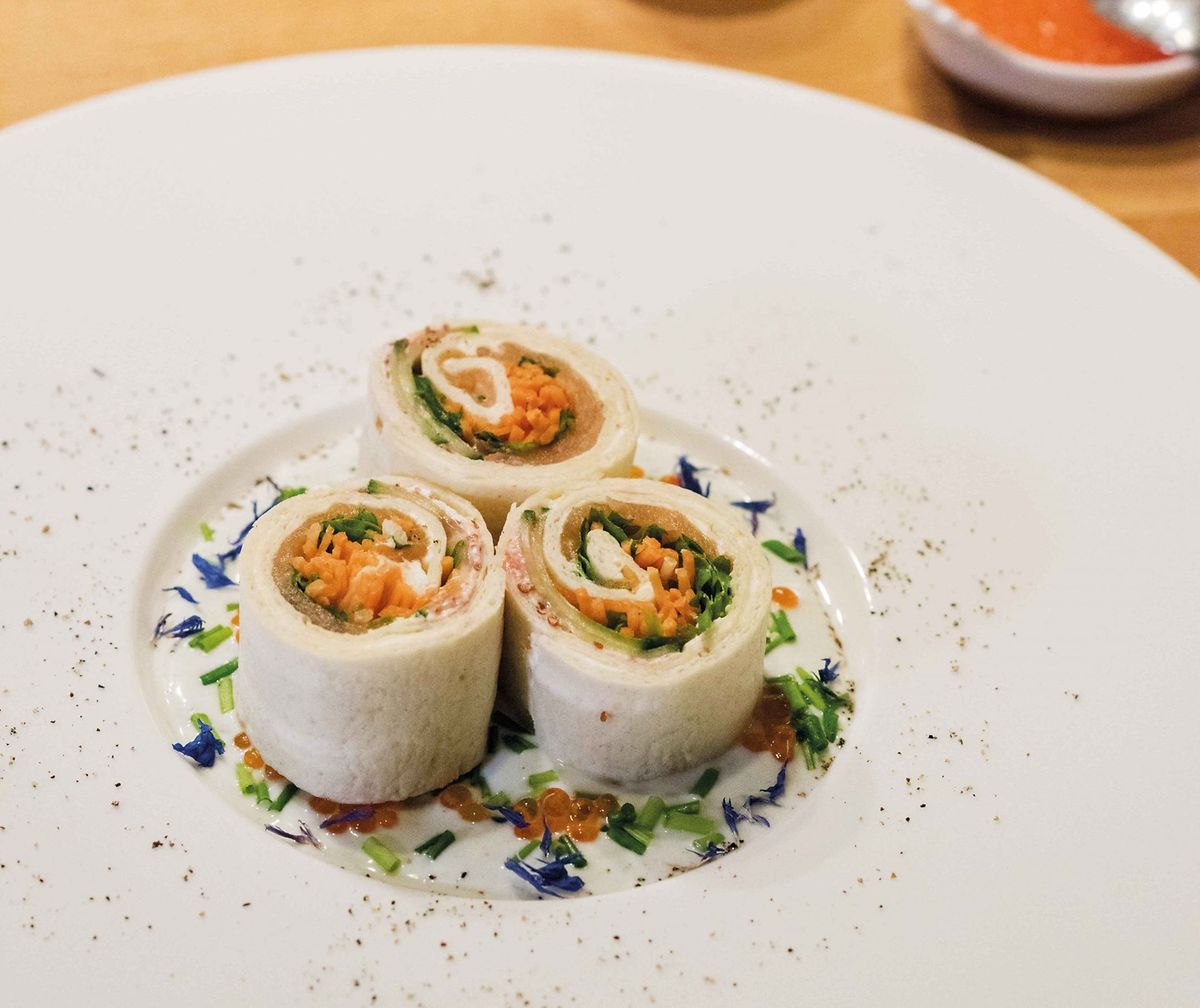 In collaboration with the food and lifestyle magazine KACHEN, the Luxembourg Times presents the recipe of the week.
---
Vegetable tortillas with smoked trout - Ingredients:

For the rolls:
1-2 carrot(s)

1 cucumber
4 corn tortillas
200 g mascarpone
6 tsp fruit mustard (e.g. fig or raspberry mustard)
125 g rocket
125 g organic smoked trout
For the dip:
80 g Roquefort cheese

150 g cream cheese (40% fat, dry weight)
almond milk
white pepper
chives and cornflowers for garnish
Preparation:
1) Grate the carrot(s) and slice the cucumber into about 40 thin slices.
2) Evenly spread some mascarpone on the tortillas and season generously with pepper. Squeeze a strip of mustard right across the middle. Arrange slices of cucumber along the mustard strip. Distribute the grated carrot, rocket and a few small pieces of trout on the lower half of the tortilla disk, leaving the upper half covered only with mascarpone. Tightly roll up the tortillas, working from bottom to top.
3) To prepare the dip, squash the Roquefort with a fork and mix with the cream cheese and white pepper. Add some almond milk to thin the consistency if necessary.
4) With a sharp knife, slice the tortilla rolls into bite-sized pieces and garnish with chives and dried cornflower blossoms. Serve with the Roquefort dip.
Useful tip: The tortilla rolls can be made 2-3 hours ahead. Just tightly wrap the rolled up tortillas in cling film and place in the refrigerator. Cut into 1 inch-wide rolls just before serving.
---
Get the Luxembourg Times delivered to your inbox twice a day. Sign up for your free newsletters here.