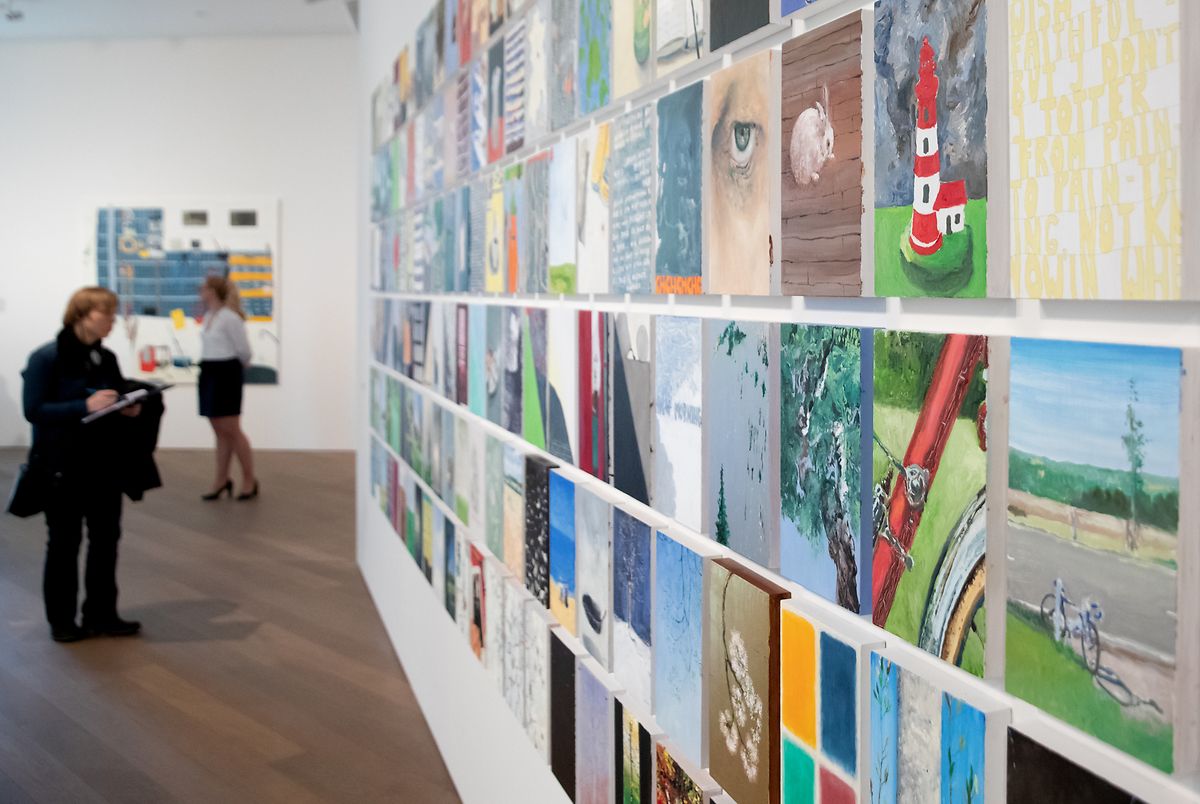 A wall of the artist's watercolours Photo: Chris Karaba
MUDAM is highlighting the 40-year career of Luxembourgish painter Jean-Marie Biwer (b.1957, Dudelange) with a comprehensive exhibition that showcases the artist's eye for the simple, yet complex, nature of his immediate environment.
As museums around the country start reopening their doors to the public, MUDAM has taken rigorous precautions to ensure the health and safety of their visitors.
Aside from requiring visitors to wear masks and respect physical distancing, only a smaller number of visitors can enter at a time. Once inside, visitors can no longer roam free but safety barriers guide them through the museum's many exhibitions.
The first exhibition visitors will encounter on their journey is a comprehensive overview of the 40-year career of Luxembourgish artist Jean-Marie Biwer.
MUDAM has brought together a number of Biwer's major commissions including his ambitious series of paintings created for the city of Dudelange (Dudelange, 2017), the Grand paysage (2015) realised for the town of Troisvierges, and a series of eighty-two watercolours produced in 2019 to illustrate the Luxembourgish translation of classic Chinese text Tao Te King by Serge Tonnar (2019).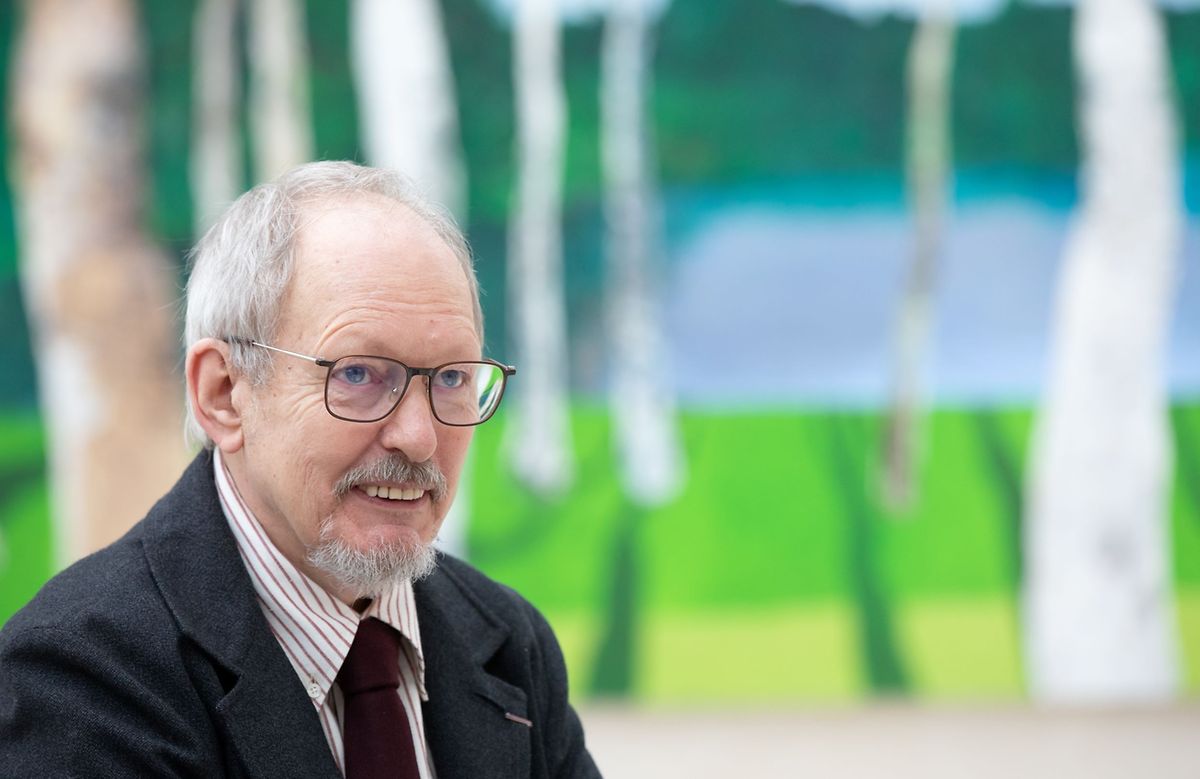 Jean-Marie Biwer with one of his works Photo: Chris Karaba
Born in Dudelange, Biwer's work is largely informed by the artist's immediate environment. From the sprawling countryside of the Ardennes to the eerie, intimate spaces of the artist's studio, Biwer's work reflects an acute sensitivity to the outside world.
Mostly addressing traditional subjects such as landscape, human figures and still life, Biwer's work has a sense of naive simplicity at first glance. His skies are blue, his birch trees white, and there is a naked geometry that pervades his still life paintings.
However, as you continue through the exhibition, the simplicity of Biwer's work starts to develop an edge of profound complexity.
In his painting Atelier 2, the leaves of a potted plant are suspended in the lightless void of Biwer's studio, their bare shapes compressed on a two-dimensional plane reminiscent of a Matisse cut-out. On a nearby window, the naked ellipses of the leaves are imposed on a landscape which bears the marks of subsequent reflections and brooding shadow play.
At first glance, this painting seems wildly abstract, yet as the viewer comes to familiarize themselves with the play of light, shadow and reflection, it becomes a rather methodical exercise of painterly practice and tradition.
The interaction between the seemingly simple and complex plays an important role in Biwer's work which, as Biwer said in a 2019 interview, aims to push "simplicity to the limit."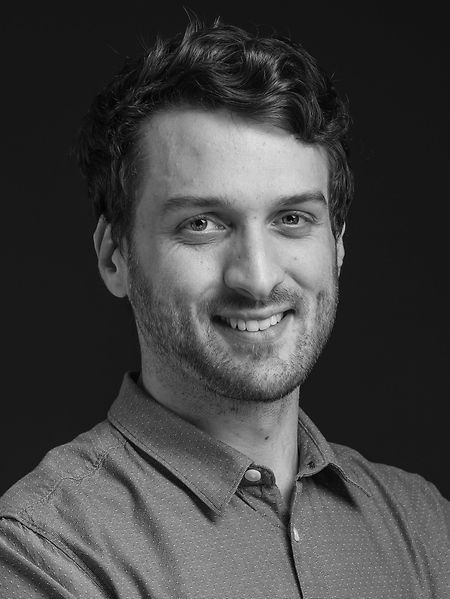 Michael Reinertz is the LuxTimes' culture critic Photo: Guy Wolff
An example of this can be seen in Biwer's depiction of trees, from slender birch that streak through his paintings like glacial fissures to a network of branches that fragment a serene, blue sky into bizarre, kaleidoscopic tapestries.
Ultimately, Biwer's work, and genius, hang in the balance between the simple and complex. Here the seeming naivety of his paintings takes on surprising depth, reflecting a sensibility to the outside world attuned to the immediacy and gravitas of what the painter reduces to the modesty of shape, colour and form.
For those looking to ease back into a museum-going life, this exhibition as a great start.
---
Get the Luxembourg Times delivered to your inbox twice a day. Sign up for your free newsletters here.