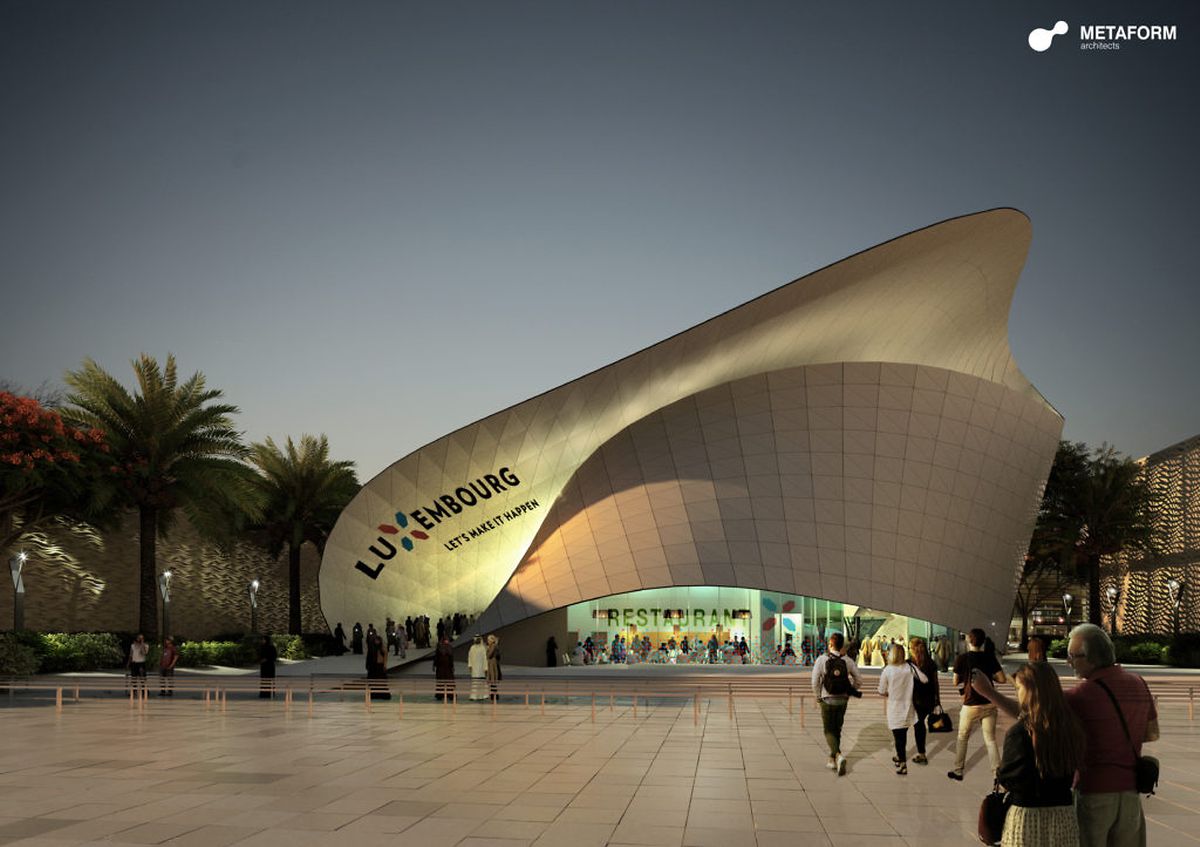 The artists will have to work with the architect and scenographer on the pavilion (Metaform)
Seven artists have been chosen to create the cultural component of Luxembourg's pavilion at the World Exposition which will take place in Dubai in 2020.
A panel of judges chose the seven artists from across a variety of disciplines, including theatre, film and dance.
Julie Conrad (design), Ady El Assal (film), Guy Helminger (literature), Karolina Markiewicz & Pascal Piron (visual arts), Simone Mousset (dance), Patrick Muller (music) and Renelde Pierlot (theatre) will now work together on the project.
The concept for the artists' project for the Luxembourg pavilion will be in keeping with the chosen theme of the World Expo: 'Connecting minds, creating the future'.

In this case, the focus will be on artistic minds and the creation of collaborative works.
The artists' collective will work on the project in Luxembourg and Dubai between January 2018 to April 2021.
They will have to work with the architect and scenographer to create the cultural and artist project for the pavilion.
A first description of the works to be produced will be presented at the end of the first half of 2018.
The architects Metaform have already been selected to design the Luxembourg Pavilion, following a public tender earlier in 2017, under the theme 'Resourceful Luxembourg'.
Expo 2020 Dubai will take place from October 20, 2020 to April 10, 2021, with over 25 million visitors expected.
Around 200 countries and international organisations will present their ideas and solutions relating to the theme.