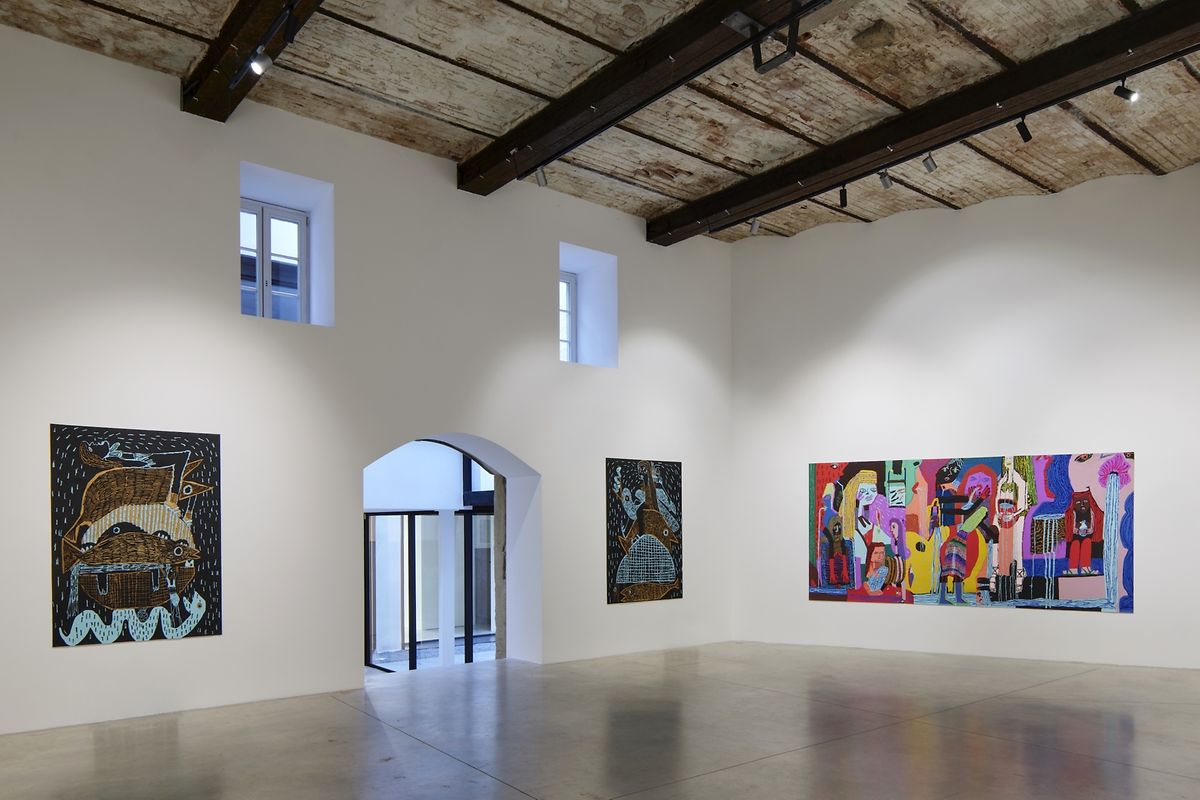 Summer Wheat's paintings on show at the Zidoun-Bossuyt gallery Photo provided by the gallery.
Luxembourg's art scene has burst back into life after the lockdown. Some galleries never stopped, holding private viewings, while others went all-out virtual. It's anybody's guess whether the pandemic will change the art business for good. But the direct sensory contact from a gallery visit – the physical presence of a work of art, the reality of its colours, the smell of paint – is unrivalled. Here are three places you could start with.
Zidoun-Bossuyt Gallery
American artist Summer Wheat's large paintings – which resemble medieval tapestries - are on view at this beautiful space in the Grund. In her first solo exhibition in Europe, Wheat depicts women as hunters, fishers, and beekeepers as she questions historical imagery.
Rewriting traditional narratives, she uses references to Egyptian pictography, Native American imagery and American Pop Art. Wheat's inventive artistic technique, pushing paint through aluminum mesh, should be on the top of your list.
Her work is part of the permanent collections of the Dallas Museum of Art in Texas; Peréz Art Museum in Miami, Florida; The Henry Art Gallery at the University of Washington, Seattle; The Mint Museum, Charlotte, North-Carolina and the Speed Art Museum in Louisville, Kentucky.
Nosbaum Reding
World-renowned German painter Helmut Dorner's recent abstract paintings are on show in this gallery, close to the MNHA. Dorner studied under Gerhard Richter at the Düsseldorf Academy of Art from 1976 to 1982, then worked with the Konrad Fischer Galerie in Germany.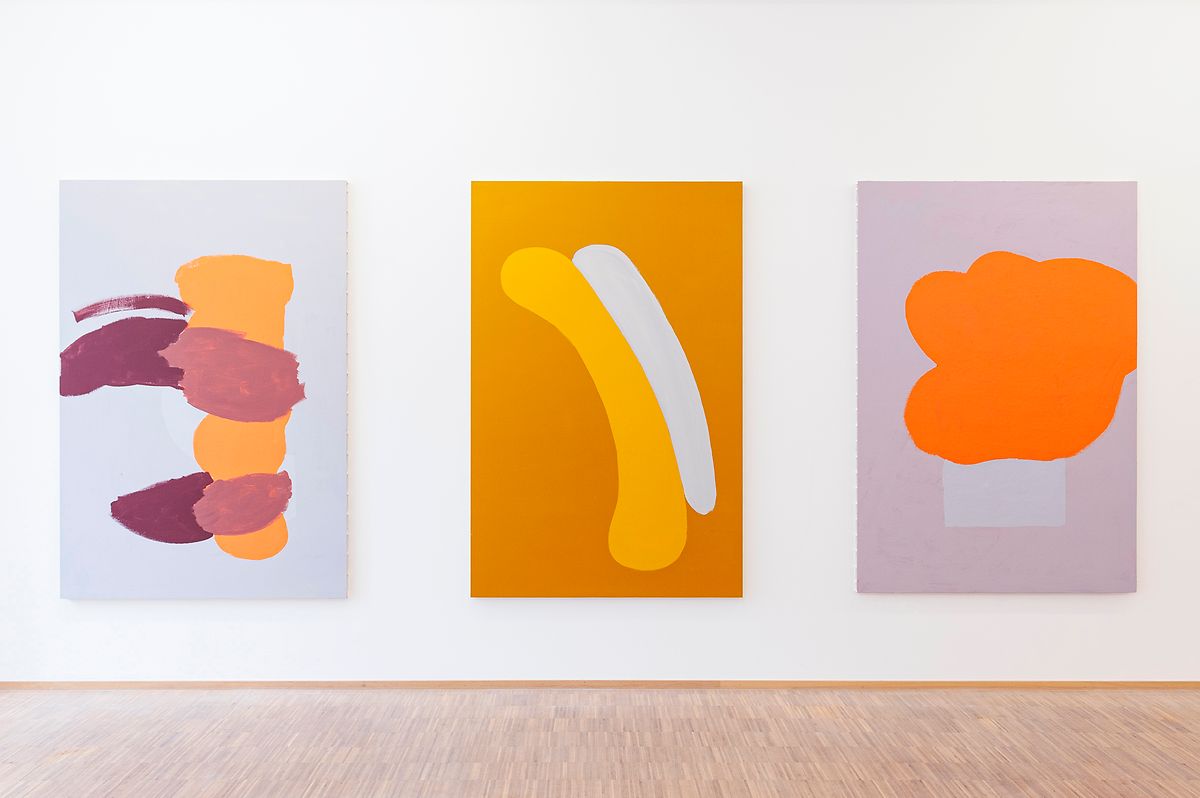 Helmut Dorner's work is part of many prestigious collections. Photo: Nosbaum Reding Gallery/Tania Bettega.
The 68-year old has been teaching at the Staatliche Akademie der Bildenden Künste Karlsruhe since 1990. His work is part of several prestigious collections, such as the Centre Pompidou Paris, ZKM Karlsruhe, Museum Winterthur, Fundación Arco, Museo Nacional Centro de Arte Reina Sofía and the Staatsgalerie Stuttgart.
At its Project Space, the gallery hosts a first show of Luxembourg-born Eric Schumacher's sculptures, which form a reflection on the global consumer culture and modernist ideals. The artist created the series during the pandemic, using only leftover materials from previous works.
Valerius Gallery
Valerius Gallery rushed to the forefront of social media during the lockdown. The strategy worked: not only did Valerius survive the pandemic, it even opened a second space. It remains to be seen whether this space will be temporary, but it is definitely worth checking it out.
Located in the former "Keller Sports" building at 1, Place du Theâtre, the new space is showing a selection of emerging and established artists such as Eric Mangen, Raymond Hains, Bram Bogart, Philippe Lamesch and Monique Becker. The original gallery, also close to the MNHA, shows works of Lisa Rukavina, a young architect and collage artist from Luxembourg. On July 9th, a solo exhibition of Mike Okay, a German artist who combines street art, neon lights and illustration, will be on show.
---
Get the Luxembourg Times delivered to your inbox twice a day. Sign up for your free newsletters here.