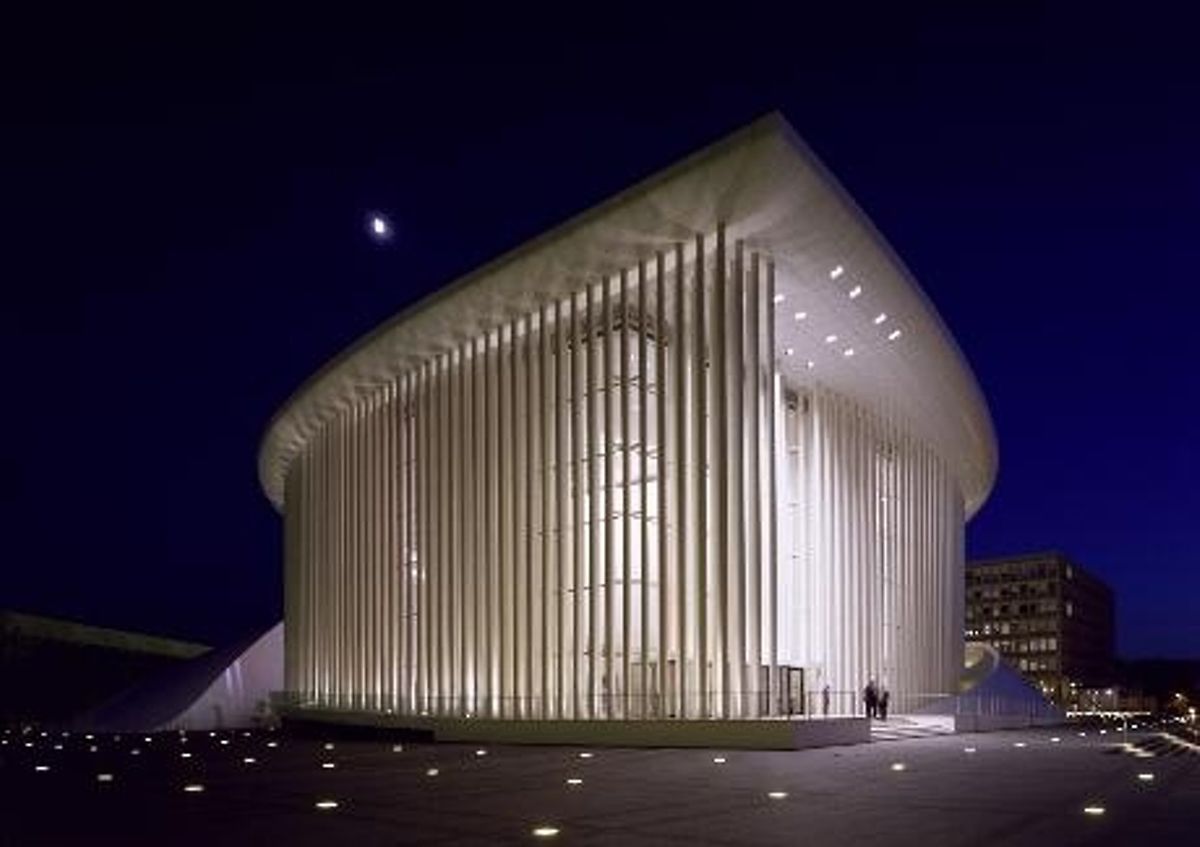 Luxembourg's Philharmonie is hosting a special series of concerts, starting 13 November, offering a time-out from the hectic pre-Christmas season.
This year's Rainy Days festival concert series takes place under the motto "get real", with music chosen to match the theme.
The concert series kicks off on 13 November in the Philharmonie's Grand Auditorium with the ensemble Greatest Hits. Described as the "most enduring April Fool's joke in music history," the avant-garde group is an amusing romp through 35 years music history.

On Friday 16 November an evening entitled Disappearences takes place at the Philharmonie performed by Ensemble Resonanz from Hamburg.
Two piece will be played: Zápisník zmizelého (missing journal) by Czech composer Leoš Janácek, and Migrants by Greek composer Georges Aperghis who will also be present before the performance to talk about his work.
Migrants is a moving artistic creed which broaches the subject of disappearance and death in our present time, with music.
Although the Philharmonie is the core of the Rainy Days festival, concerts and other events also take place in other locations such as the Grand Theatre, Neimënster, or in the streets of Luxembourg City.
One such event, is Third Space taking place at the Grand Theatre on 25 November. Asking the question "how is private life changing today?" composer Stefan Prins and choreographer Daniel Linehan join forces with the dancers and musicians of Hiatus and Klangforum Wien to develop a performance dedicated to this question, opening up a space that promoters say "is neither entirely real nor entirely virtual, but occupies a place in-between."
Tickets for Rainy Days can be bought for individual nights at different rates, but a full festival pass valid for 13 to 25 November, costs €55 or €30 for those under 27.
Full details of the festival can be found on the website: rainydays.lu