Visitors at a previous edition of the Art Fair, in 2018
A Louis XIV desk that belonged to the family of the commander in chief of the British forces in North America? A polar bear cast in plastic by Yves Klein, in the French pop artist's trademark monochromatic blue? Or a Hergé studios Bianca Castafiore original drawing of nearly a metre high?

It's all there among the 90 exhibitors at the Luxembourg's Antiques and Art Fair, which takes place next weekend at the LuxExpo, and – according to the organisers – is one of the best-visited antique fairs across Europe. Whether you've got some cash burning in your pocket, plan to do some window shopping, or just have brunch at a gourmet restaurant – we've got you covered, with some tips and tricks to make the best use of your time.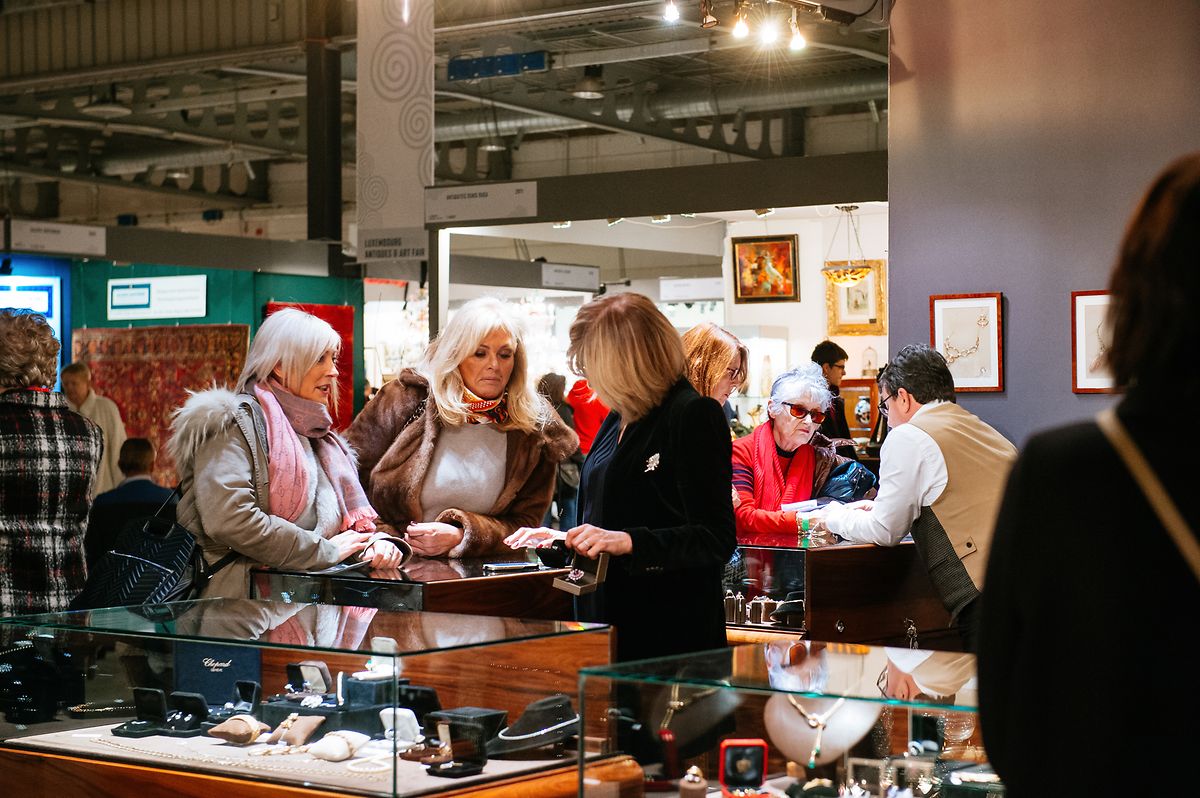 Visitors at the 2020 edition of the art fair
Pierre Matge
Plan ahead
Browse the website to see what might interest you. Are you looking for a specific work to buy? Some statement jewellery? Artwork to fill an empty spot at home? Or, are you look to restore some art you already own? Target those exhibitors, and note their stands. Take a measuring tape, or rod. Jot down measurements, and bring a picture of your home situation.
Antiques & Art Fair Luxembourg
27 - 30 January, from 1100 to 1900 hrs
LuxExpo The Box
The fair contains some visual overload, but do not rush into purchases. Mull your plans over a glass of wine and a gourmet lunch. Book ahead to secure a seat and, hopefully, the start of a lifelong love affair with your piece of art.

Discover
Art lessons have never been so much fun. All art and antiques have a story to tell, a history to share and a lesson to be learnt. Book onto one of the conferences and uncover the story behind 'the panther of Cartier'. Alternatively, go from gauche to geek - learning how to tell the difference between a lithograph and a print, an edition bronze or an original and understand exactly why one will cost you considerably more money than the other.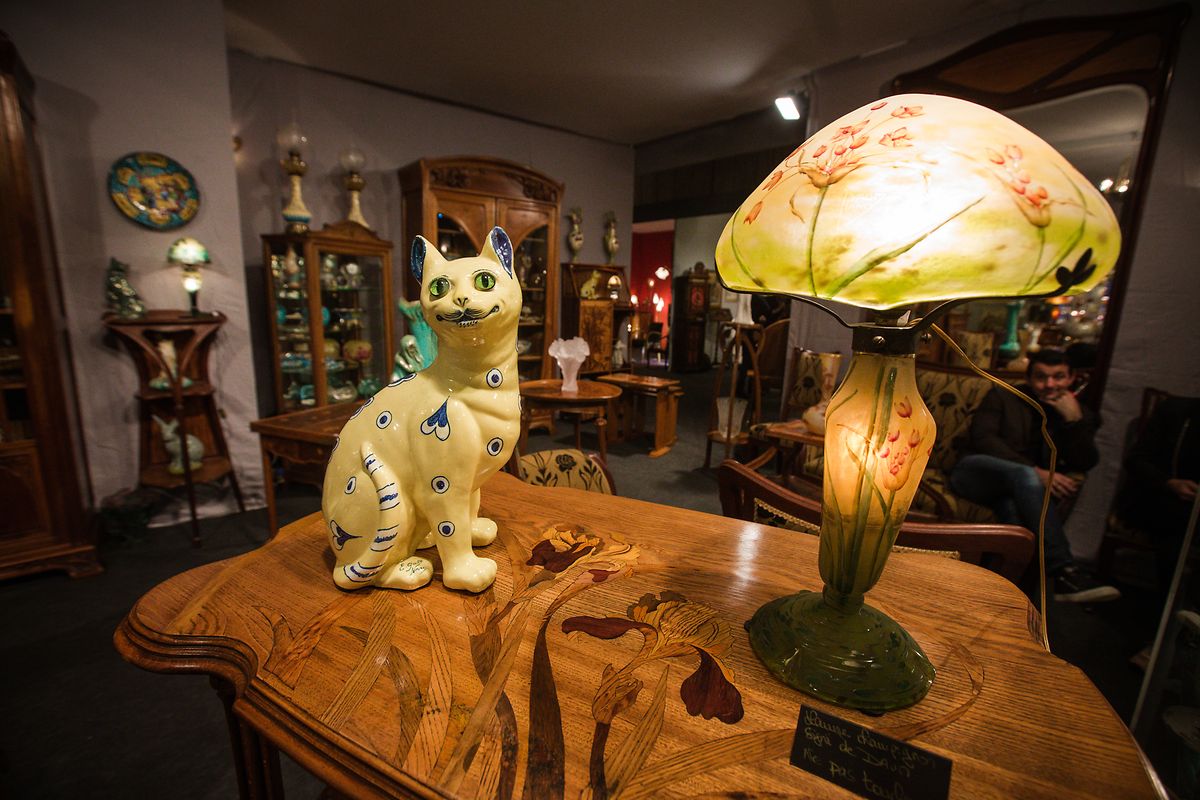 Now probably in somebody's house: these two items were on show in 2018
Pierre Matgé
Quiz exhibitors about the provenance of their pieces, the artists they represent and any particular stories attached to items. Chat to fellow art enthusiasts along the way but, most of all, enjoy this opportunity to learn from the experience.

Communicate

Communication is the key to all great relationships. Once you have found that piece of art that completes your heart, ask a few questions. Get to know more about your artist - their previous exhibitions, highlights of their career, any pieces that form part of major private or public collections and past sale prices. Keep in mind that pieces with a connection to Luxembourg will generally sell for more in the Grand Duchy than elsewhere.

Most antiques and artworks benefit from a little tender loving care. Find out if the artwork you like has specific storage needs or transport requirements; requires careful handling or cleaning care. This way you will discover whether an item is a good fit for you and your current lifestyle.
Last, but not least, factor in any future costs linked to your purchase. Restoration, along with insurance costs, should be a part of your budget.

Negotiate
Fairs and markets were once the haggling grounds of the masses. Don't be afraid to negotiate on price. If you have the cash to splash and are serious about your purchase, take advantage of your strong position in the market. The latter days of a fair are normally the best time to ask for a discount. However, remember that sometimes prices are fixed for a reason. Ask for a reduction in price or a free delivery by all means, but if it is not given don't insist.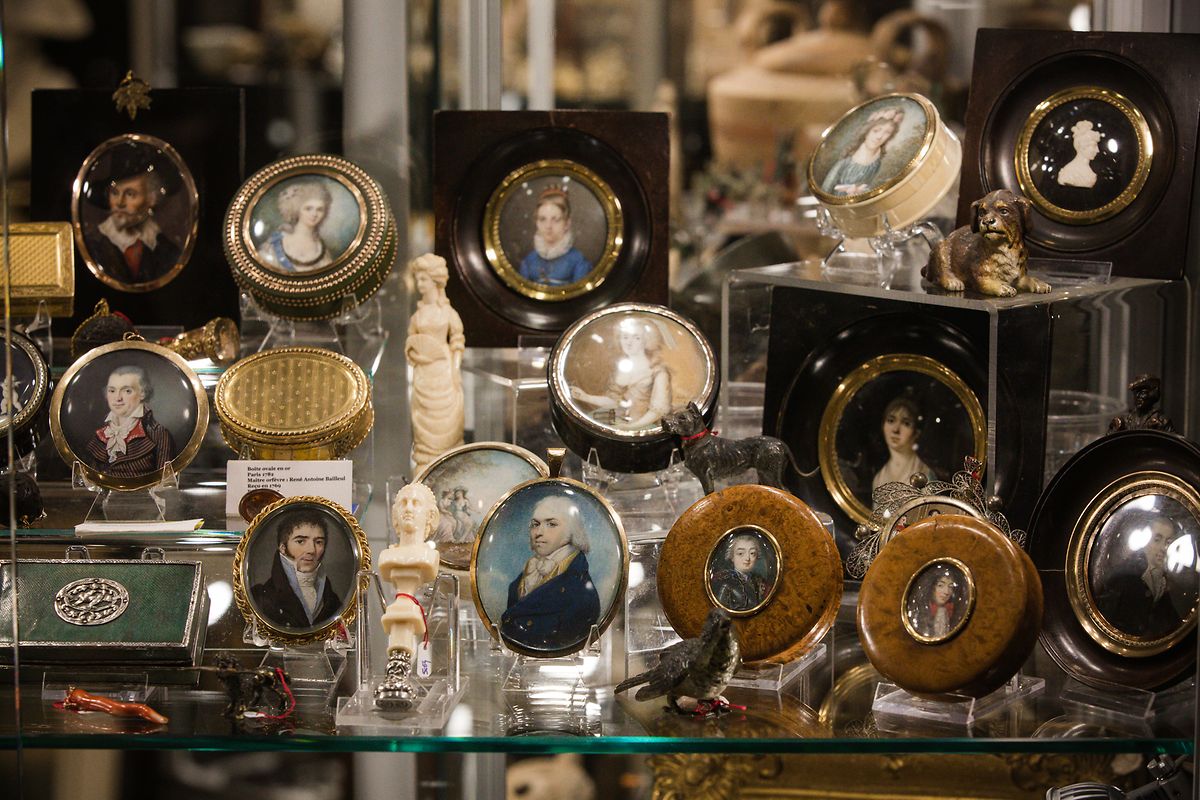 Another picture from 2018
Pierre Matgé
Research

Former auctioneer Geraldine Bouchard advises customers to ''do your research before making an investment.'' If you are going to spend time researching why not focus on the pieces and time period you love, she says. It sounds simple, but if you are interested in Art Nouveau jewellery or comic book illustrators, concentrate on that period or pieces. If you are savvy you should be able to make money. Ultimately, Bouchard/she advises you to ''buy what you love.'' Don't be swayed from what you truly want. The piece you purchase could be with you for a long time. Better to be stuck with an item you love, than loathe.
And watch fashions and trends. Demand for mid-century furniture and design pieces is going strong, and the seventies are proving a good investment for those looking for the antiques of the future. Now you are ready to explore and enjoy all the fun of the fair. Good hunting!
---
The Luxembourg Times has a new mobile app, download here! Get the Luxembourg Times delivered to your inbox twice a day. Sign up for your free newsletters here.