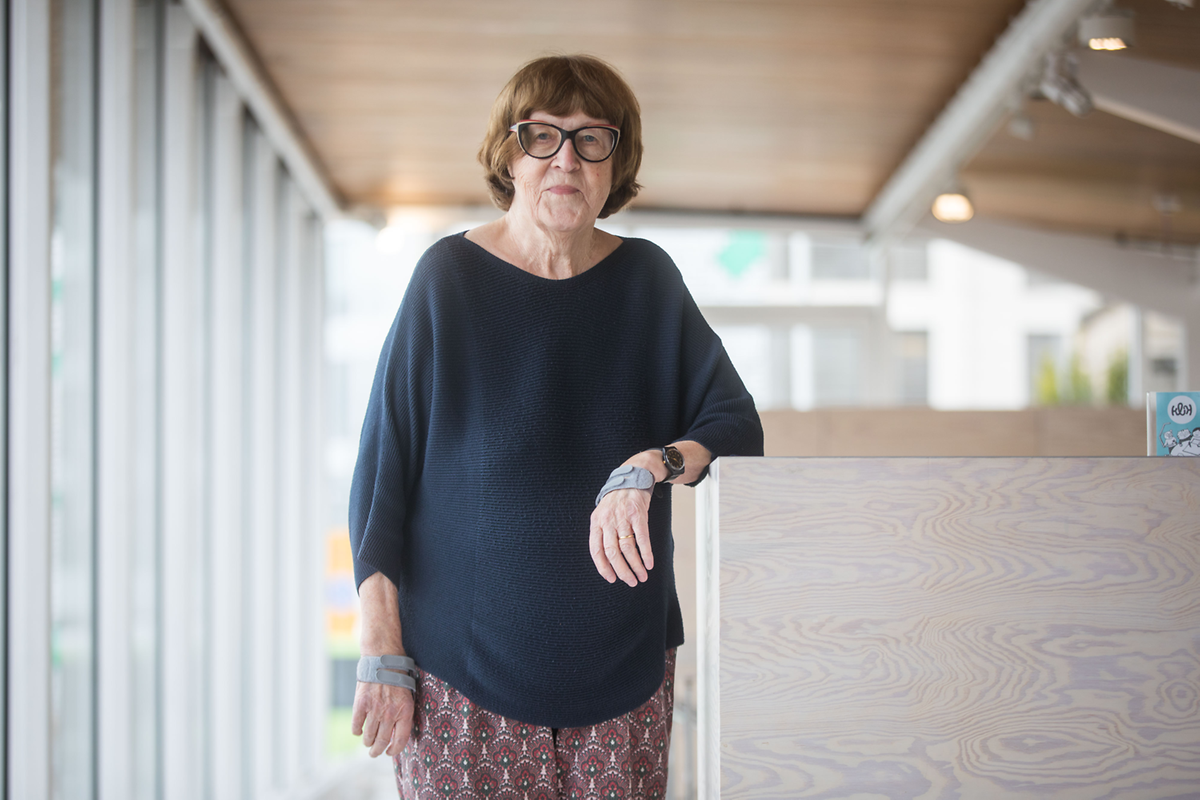 Luxembourgish artist Germaine Hoffmann's work is on show in the CASINO Photo: Lex Kleren
Germaine Hoffmann spent three decades of her life as a housewife.
Disillusioned with that role, she slowly built her craft as an artist, attending summer school and evening classes between 1968 and 1998. The success of that reinvention - as an artists and a woman no longer serving a household - is on show at the CASINO.
A new exhibition called Die Zeit ist ein Gieriger Hund (Time is a Greedy Dog) - includes pieces made using a wide variety of techniques — from painting to photography and sculpture — and focuses on the Luxembourgish artist's affinity for collage.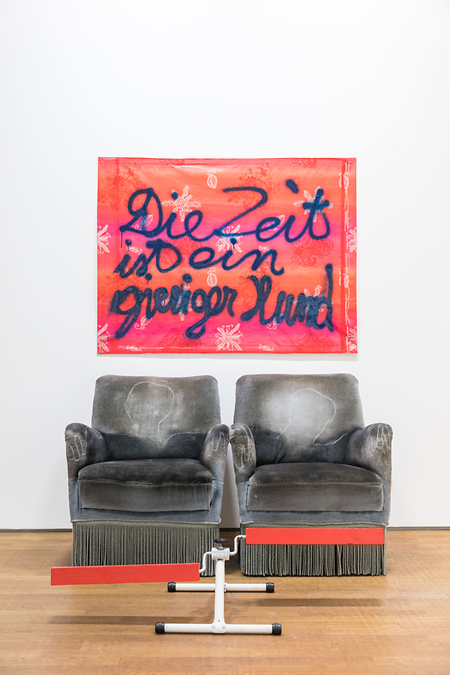 During her learning years, Hoffmann's technique slowly evolved. Starting off making newspaper collages, the 1930s born artist developed her own technique that combined collage, paint and sculpture.
In doing so, Hoffmann was following in a long line of material experimentation that dates back as early as the 20th century, when artist such as Picasso would incorporate real-life objects into their paintings.
By incorporating these objects into their works, artists questioned the distinction between an and the real-life objects it represents.
This quickly spurred a revolution in the art world, inspiring movements such as Pop Art and Dadaism, which sought to question and subvert the traditional values of the art world. Perhaps the best example are in the "readymade" works by Dadaist, such as Marcel Duchamp.
First coined by Duchamp in the early 20th century, "readymade" is art made from pre-manufactured objects—the most notorious example being his Fountain (1917), a lone porcelain urinal signed "R. Mutt".
In their works, Dadaists questioned the role of the artist. Since so many of their materials were pre-manufactured, the artist's role was not so much to representation an object, but to show its material form.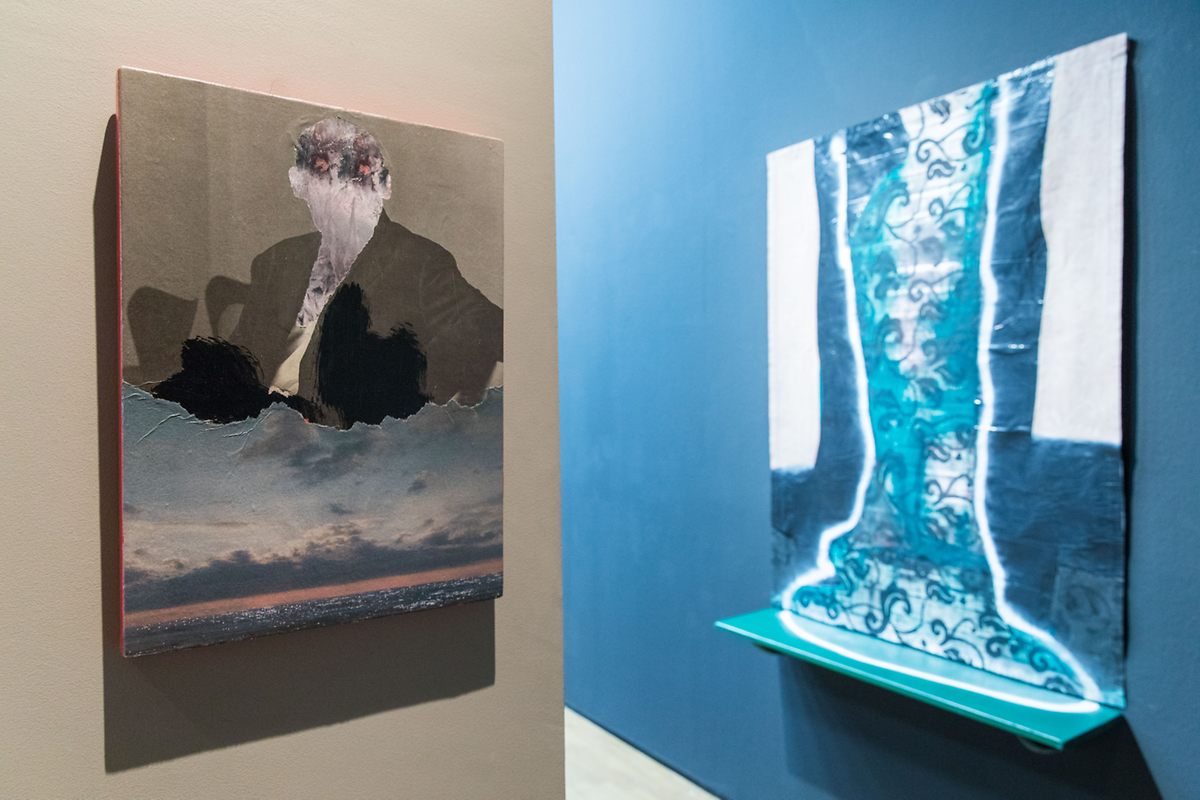 This shift from artist-as-maker to artist-as-chooser is often seen as the advent of conceptual art. Not only did it open the door to new interpretations and evaluations of art, but it also instilled the notion that, if anything can become art, anyone can become an artist.
It is in line with this inclusive approach that artists such as Germaine Hoffmann stepped onto the scene,
Using a collection of odd ends and materials, Hoffmann's work not only subverts the conventional perception of art in a way that follows in the footsteps of Dadaism, but she takes it a step forward, using her works as a platform to subvert perceptions of herself as a woman.
In her collages, Hoffmann blurs figurative forms — particularly the human silhouette — with abstract materialism. Using photography and clippings, Hoffmann's art plays with notions of presence and absence.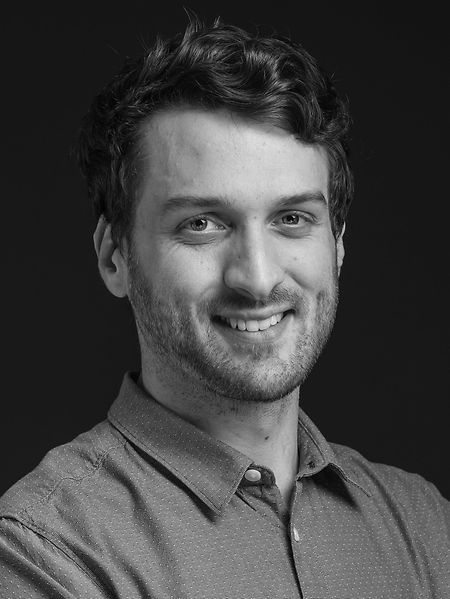 Michael Reinertz is the art critic of the Luxembourg Times Photo: Guy Wolff
Whether in her uncanny silhouettes, or installations — in which she traces lithe human figures onto domestic pieces of furniture — Hoffmann's work creates a void in which her materials find space for reinvention.
The result is a collection of works that show the freeing and transformative nature of art without getting bogged down by a sense of tradition or blind imitation.
Rather Hoffmann's work pushes the Dadaist tradition forward, using her art as place for both material and personal reinvention.