The twelve nays of Christmas
The twelve nays of Christmas
Columnist Sarita Rao presents her 'bah, humbug' list of things that drive her crazy in December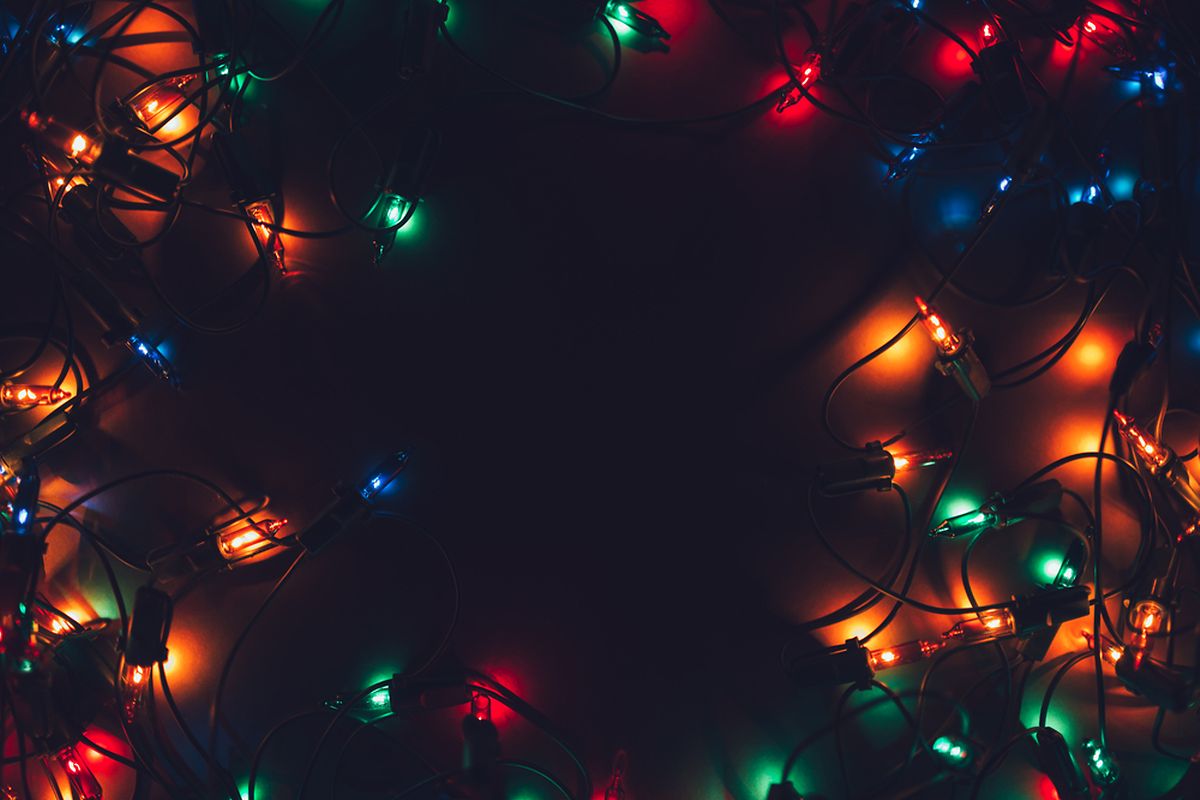 'It's the season to feel guilty about how much you've spent on gifts' (Shutterstock)
It's almost Christmas again. I've already done L Word columns on last-minute Christmas shopping and reasons to stay in Luxembourg for the festive season.
To maintain my position at the top of the naughty list, I've replaced that cheerful ditty The Twelve Days of Christmas with my own more "bah, humbug" version of nays (or nees, nons and neins if you linguistically prefer). Here are the things that drive me crazy in December.
1. Tree envy
Why is it that, even when I spend hours choosing a tree, I always find myself queuing behind someone who has a much taller, fuller and healthier looking specimen? My neighbour has matching bows, baubles and lights. Our tree is an eclectic mix of decorations made by the kids and a string of very sorry-looking tinsel. Tree envy – up there with car-envy, house-envy, handbag-envy and holiday-envy.
2. Presentology
This is the science of buying presents that don't require any parental help. If you are someone who uses Christmas to release your inner child, building Lego cities, putting together Scalextric tracks and flying mini-drones, I applaud you. But I would rather be drinking Sherry whilst the kids are completely silent, lost in play. I do not want to construct anything or read assembly instructions printed in a font size that can only be read under a microscope.
3. Blank Friday
For sanity's sake, ditch Black Friday, cyber Monday and Midweek mass-consumption and just buy what you want, when you want. Nothing you really need is ever on sale, and Black Friday simply serves to suck the Christmas spirit from you.
4. Christmas in a bag, box, pair of pants?
It's the season to feel guilty about how much you've spent on gifts. The solution: donate some of it to charity. The question is, does a small child in Africa or a newly arrived refugee really want a pack of gel glitter pens and a slinky? Seriously, though, I will be dutifully filling shoe boxes and bags, and feeling very guilty about how lucky I am.
5. No gold rings
If you've just bought a new party frock and matching bling, spare a thought for people like me, who only discover their one party frock doesn't fit, and they have no jewellery about 45 minutes before they are due at the Christmas party.
6. Kanner find it
The art of hiding presents has reached ridiculous heights in our house. I've emptied suitcases, created false backs to wardrobes and booby trapped the cellar.
7. Bird flu
Fancy a game of duck, duck, goose or turkey? Which bird should you choose, and how should you cook it. If there isn't enough stress already at this time of year, why not add to it with the pressure of placing a perfectly roasted bird on the table. Is it acceptable to give everyone chicken nuggets and chips?
8. It's all a load of rubbish!
How much paper does it take to wrap a tiny plastic animal? No, it's not a joke. Sometimes a very tiny toy is tied with so many tags, enshrouded in moulded plastic and then put in a giant box that it takes an intelligence test to free it from its packaging and a whole recycling bin for the rubbish.
9. Christmas market fatigue
Even the prospect of gluwain and a hot waffle is not always enough to make you feel like dragging yourself to yet another Christmas market. The first visit is all sparkles and happiness, and then you find yourself popping to the commune one, the one near school with the ice-skating rink, the one in town because it's the only thing open on Christmas Eve …. Please, someone, invent a heated seat for the Christmas market season.
10. Now that's what I don't call Christmas
The problem with Christmas music is that, although you listen to it once a year, you've heard all the same songs for the past 20 years. Listening to it piped out in the supermarket only serves to make you a brainwashed Christmas zombie, as you mumble along whilst piling your trolley with Playmobil.
11. Work party etiquette
Come on employers, you know that providing free food and booze is never a good idea. Bob from accounting will be sleeping at the tram stop, while Nathalie from HR will prove she is a resourceful human by dancing the Can Can on a table.
12. Santa-feeling
Forget that wanter-feeling, what do you say when your children suddenly decide Santa is not real? Fess up and admit it's all a big commercial hoax? Build an elaborate plot of lies in which a modern-day Santa telephones mum, and she orders the presents online for him? Or simply leave the question hanging? After all, a world without Santa is a world without magic.
Wishing you all a magical, stress-free Christmas!