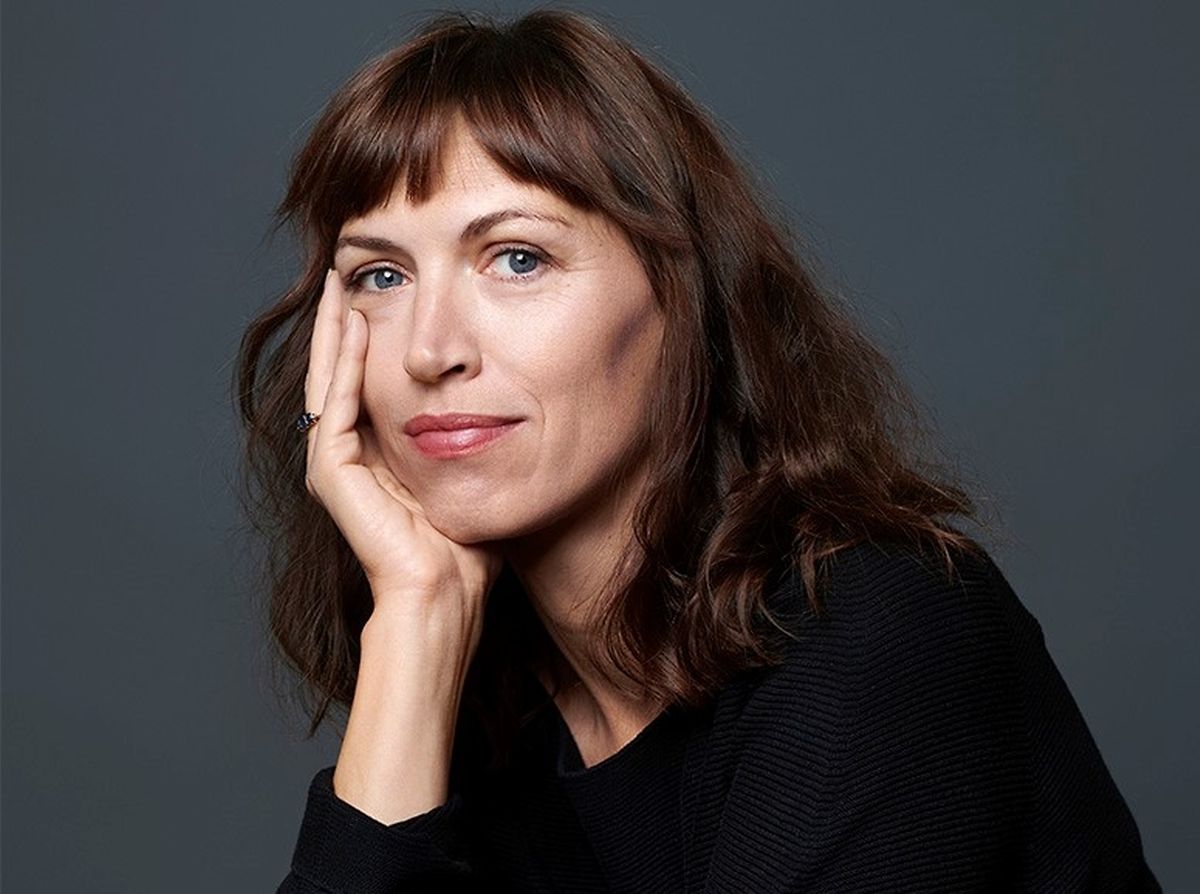 Vanessa Springora, the author of "Le Consentement". Photo: JF Paga
An intelligent girl in her teens encounters a middle-aged man who uses literature to groom her. That is the disturbing story told in two extraordinary recent books, one French, one American.
Read side by side, the sense of doubling is even stronger because the lead character in each novel is called Vanessa.
The first is Vanessa Springora, whose autobiographical debut, Le Consentement ("Consent"), details her abusive sexual relationship with French author Gabriel Matzneff. The relationship began in 1986, when Matzneff – who had frequently described his sexual acts with underage boys and girls in his works - was 49 and Springora 14.
The novel sold out within hours, and a Paris prosecutor launched an investigation into Matzneff for rape of a minor shortly after.
The second is My Dark Vanessa, the debut novel by Kate Elizabeth Russell, which came out in March. This second Vanessa is an academically precocious 15-year old at a private school in the year 2000. She develops a crush on her English teacher, Mr Strane, who procedes to groom and rape her. In 2017, another ex-student's accusations against Strane force Vanessa to acknowledge that what she thought of as a great romance was in fact something far more sinister.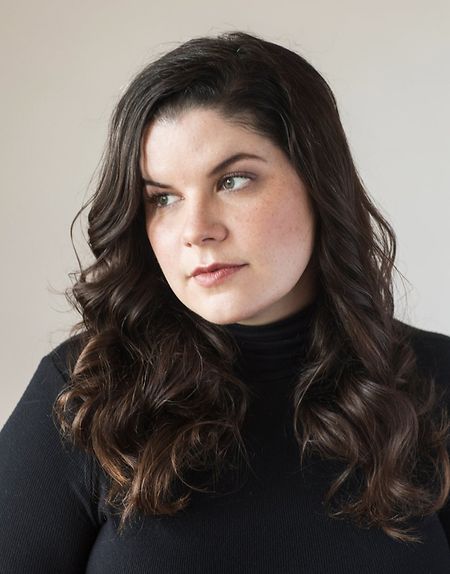 Kate Elizabeth Russell Photo: Elena Seibert
The similarities between the two works are uncanny. In Russell's novel, Strane passes Vanessa a copy of Nabokov's Lolita and tells her "if anyone catches you with it, you didn't get it from me."
Springora recalls how after she meets Matzneff for the first time, she buys one of his books, in which "the narrator shows himself more affected by the beauty of young girls than that of women of his own age."
Both authors describe how the first seductions are executed to give the teenage girls the illusion of control, while actually isolating them. Strane's self-deprecating guilt - "It's important that you never feel coerced. That's the only way I'll be able to live with myself" - manipulates Vanessa into feeling that it is she who has to reassure the much older man.
A 14-year old Springora receives letter after letter from Matzneff, but he won't call, in case her mother answers. The groomers repeatedly require the girls' consent, despite the fact they can't legally give it.
When the Vanessa's finally agree to meet with their groomers, the illusion of freedom is rapidly shattered. In both narratives, caution is implied to be naïveté, something neither child wants to admit to. Both wish to be seen as worldly and deserving of the attention of grown men.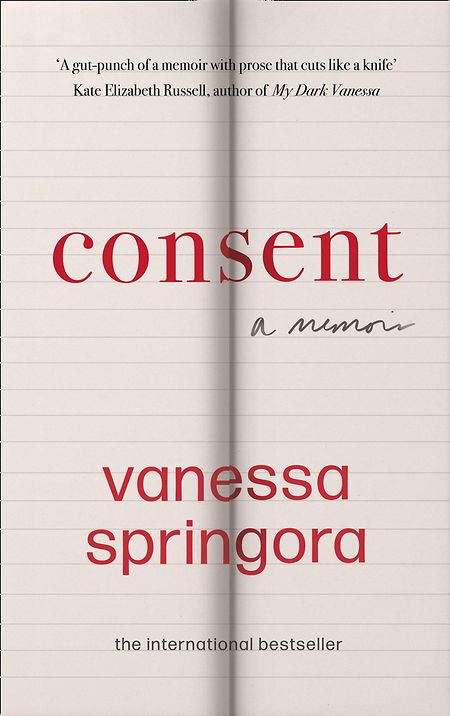 Photo: HarperCollins publishers
Russell's Vanessa is hustled into bed, while Springora is taken back to Matzneff's bedsit ("You mustn't listen to all the horror stories they tell about me") instead of to the café she was expecting.
The result for both protagonists is feverish attachment, followed by betrayal, loss of self, and years of learning how to survive the harm.
It is an odd inversion of Tolstoy's "Happy families are all alike": both narratives, separately written by authors from different countries, in different languages, are talking about an experience so similar in its details that they are almost identical. To be sure, there are differences, the most pressing being that one of the stories is presented as fiction, the other as an autobiographic novel.
Russell's manuscript was acquired for a seven-figure sum in 2018. The #MeToo movement appears as the inciting incident of the first chapter, when an ex-student accuses Strane of assault, and Vanessa, now in her 30s, has to face her own history. My Dark Vanessa was written long before #MeToo reached its peak in dethroning Harvey Weinstein, yet a twitter backlash accused Russell of profiting from stories of survivors.
Author Wendy Ortiz, who in 2014 had attempted to find a buyer for her memoir on the same subject, criticised the publishing industry for ignoring the stories of non-white survivors like herself, and then putting money behind a fictional account from somebody white.
Ortiz may well be partly correct in her assessment of why her work was overlooked and Russell's feted. Yet the #MeToo movement has not only made these stories more interesting, it has also given them monetary value, and that is why they are now being published.
Springora's testimony is not without a silenced forerunner either. In 2004, a woman called Francesca Gee in vain tried to publish her own memoir of her relationship with Matzneff when she was 15.
After Le Consentement was published, Gee contacted New York Times journalist Norimitsu Onishi, who contacted the Paris editors who had turned down Gee's manuscript. Matzneff, it turned out, was simply too famous to be accused, his dark proclivities either ignored or even supported by a tight circle of admirers.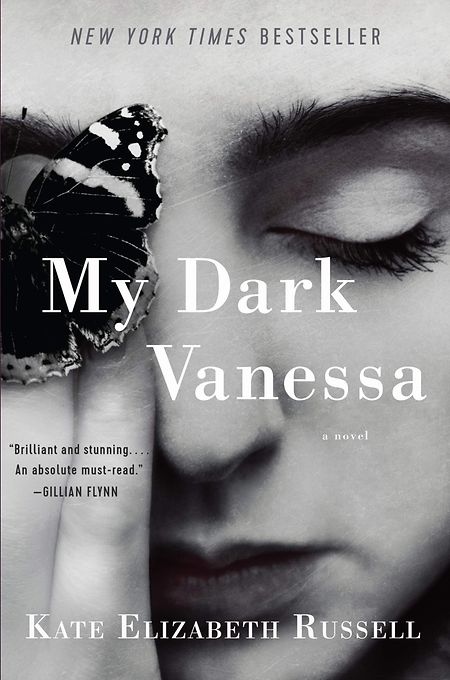 Photo: HarperCollins Publishers
Both My Dark Vanessa and Le Consentement play with time. Springora's novel claims kinship with fairytales in its prologue, but its linear development is a subversion of the Hegelian progress of thesis and antithesis - child meets predator, is consumed, and emerges disastrously diverted from her life's proper progression.
My Dark Vanessa slips between timelines, echoing flashbacks in which the past is vivid but unreliable, and the present robbed of meaning. Russell, whether from experience or study, or an alchemy of both, captures the lived experience of trauma with impressive accuracy.
The most astonishing thing about Springora's narrative is there is no "he said, she said" - because not only did the predator document the relationship, he also published it. Springora's letters, photos, excruciating details of sexual acts, were all published as part of an opus that panegyrised sexual relationships with minors.
For Springora, the question is not whether it all happened, but how it could be known to every family friend, publisher and reader, and yet not be prevented. Matzneff claimed his "initiation" of underage girls bettered them sexually and intellectually. Springora's measured indictment, and the accounts of other survivors like Gee, prove the opposite.
Le Consentement will be published in English as Consent: a memoir in February, in a translation by Natasha Lehrer.
Rose Edwards published her debut novel The Harm Tree last year. You can find her on twitter as @redwardswrites.
---
The Luxembourg Times has a brand-new LinkedIn page, follow us here! Get the Luxembourg Times delivered to your inbox twice a day. Sign up for your free newsletters here.