Luxembourg's pavilion at the exhibition Photo: LUCA / Alberto Sinigaglia
This year's Venice Architecture Biennale opened its doors to the public on Saturday and for the first time Luxembourg will be represented at the Arsenale – one of the two main official exhibition areas.
The event, under the theme freespace, is one of the most prestigious exhibitions worldwide and brings together 63 national pavilions which show their interpretation of the theme in two main areas – Arsenale and Giardini – as well as throughout the city of Venice.
Luxembourg's pavilion is titled The Architecture of the Common Ground and was organised by the Luxembourg Center for Architecture (LUCA) and the University of Luxembourg.
The idea was to underline the importance of land ownership and confront the fact that due to privatisation and land speculation, constructible land in urban areas has become rare in many European cities.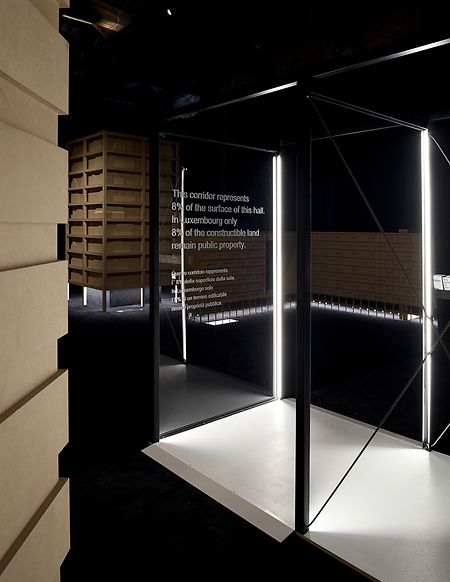 The box represents Luxembourg's publicly owned constructible land Photo: LUCA / Alberto Sinigaglia
Public authorities in Luxembourg own only 8% of the country's constructible land and the remaining 92% is privately owned.
Florian Hertweck, an architecture professor at the University of Luxembourg, said Luxembourg's pavilion is addressing "one of the most pressing issues in urban planning".
According to Hertweck many social and ecological challenges cities are facing are directly linked to the shortage of public land.
"Luxembourg is unfortunately one of the best examples for these negative developments in urban planning," he said. "The authorities are increasingly under pressure to make public land available."
The pavilion illustrates the current situation in Luxembourg and suggests flexible housing solutions adapted to the changing demographics of the country.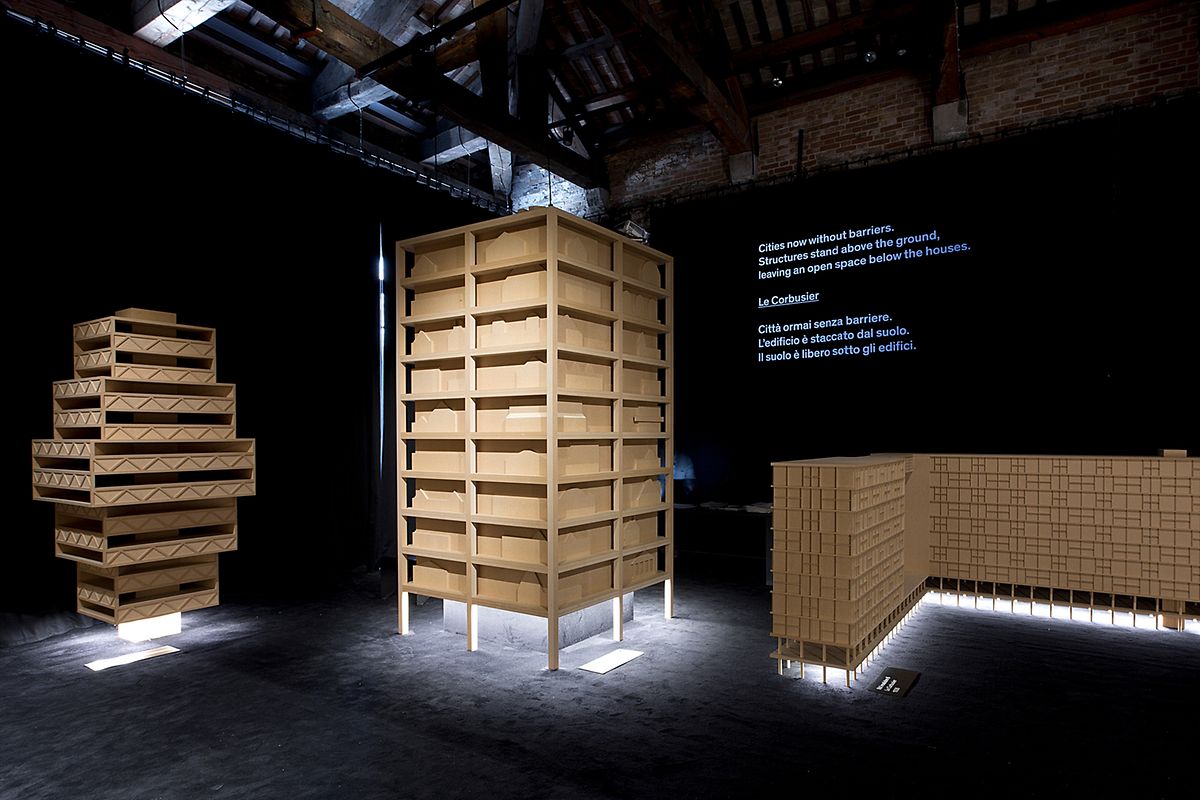 Luxembourg's pavilion is titled 'The Architecture of the Common Ground' Photo: LUCA / Alberto Sinigaglia
Luxembourg's secretary of state for culture, Guy Arendt, inaugurated the pavilion alongside Hertweck and LUCA director, Andrea Rumpf – curators of the Grand Duchy's pavilion.
The 3,000 square metre space at the various buildings in Venice allows visitors to discover each participating country's project and interpretation of the theme.
The exhibition runs until 25 November.