Who is Superjhemp?
Who is Superjhemp?
A strange caped crusader has appeared recently around Luxembourg as a new film is released, but there's a whole history behind Superjhemp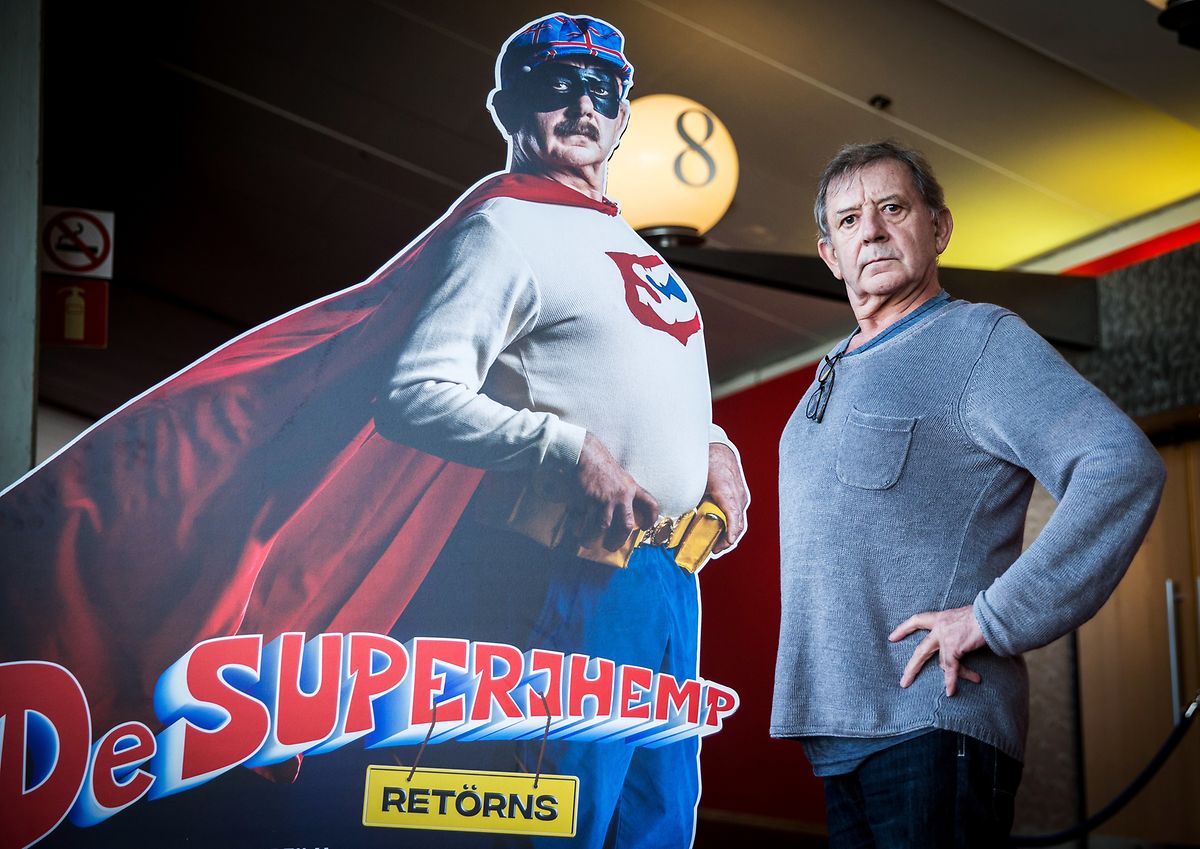 Superjhemp actor André Jung Photo: Gerry Huberty
You may have seen trailers for the new Luxembourg film Superjhemp on TV or in the cinema, or seen his comic face pasted on the back of buses, but who is it? and what's it all about?
The Superjhemp story....
When the person behind a string of mysterious bombings in Luxembourg during the 1980s repeatedly evaded police, it was clear the forces of law and order needed help.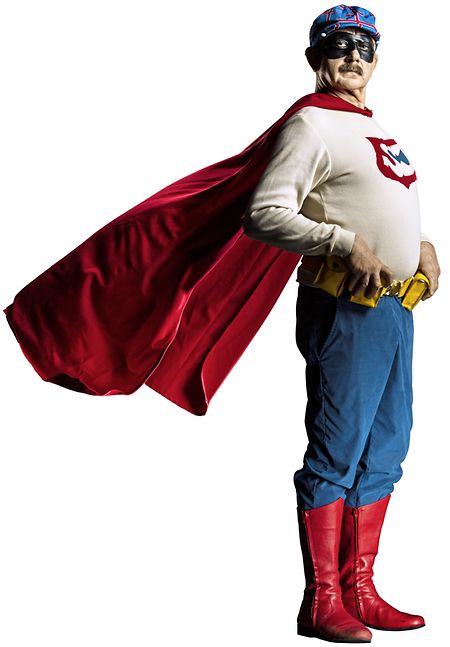 For two Luxembourgers, there was just one solution for apprehending such an elusive villain:
Luxembourg needed a superhero.
And so the satirical sagas of Superjhemp were born.
There were no Luxembourg superheroes pre-Superjhemp who was inspired by Superman, the French "Super Dupont" and other super heroes.
Superjhemp proved to be far more comical than standard heroes, making fun of himself, Luxembourg and the superhero genre.
The character made his debut in "De Superjhemp géint de Bommelëer" (Superjhemp vs the Bomber), a comic book collaboration between Roger Leiner and writer Lucien Czuga that continued for more than 25 years.
By day he's a civil servant leading a boring life named Charles Kuddel working for the Ministry of Unsolved Affairs in Luxusbuerg, by night the character becomes a caped crusader solving crimes and fighting villains.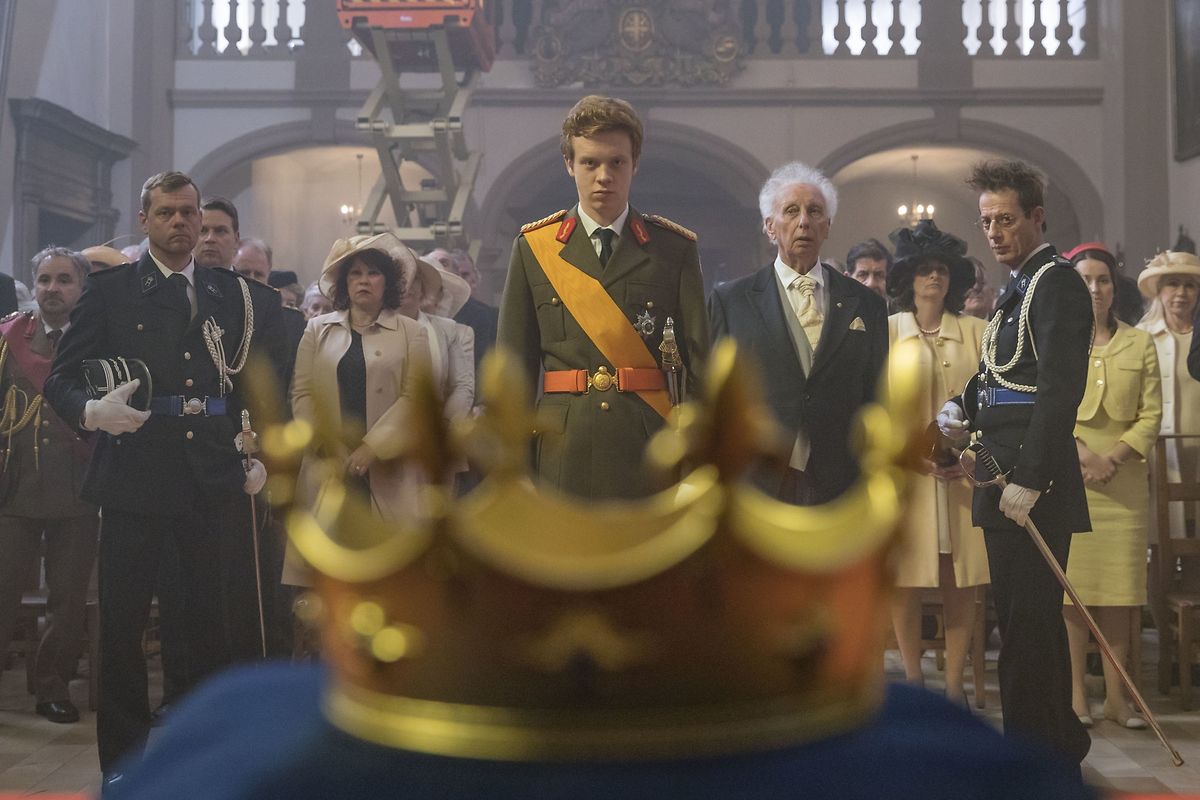 Picture Gallery
Please scroll down,
to see more pictures.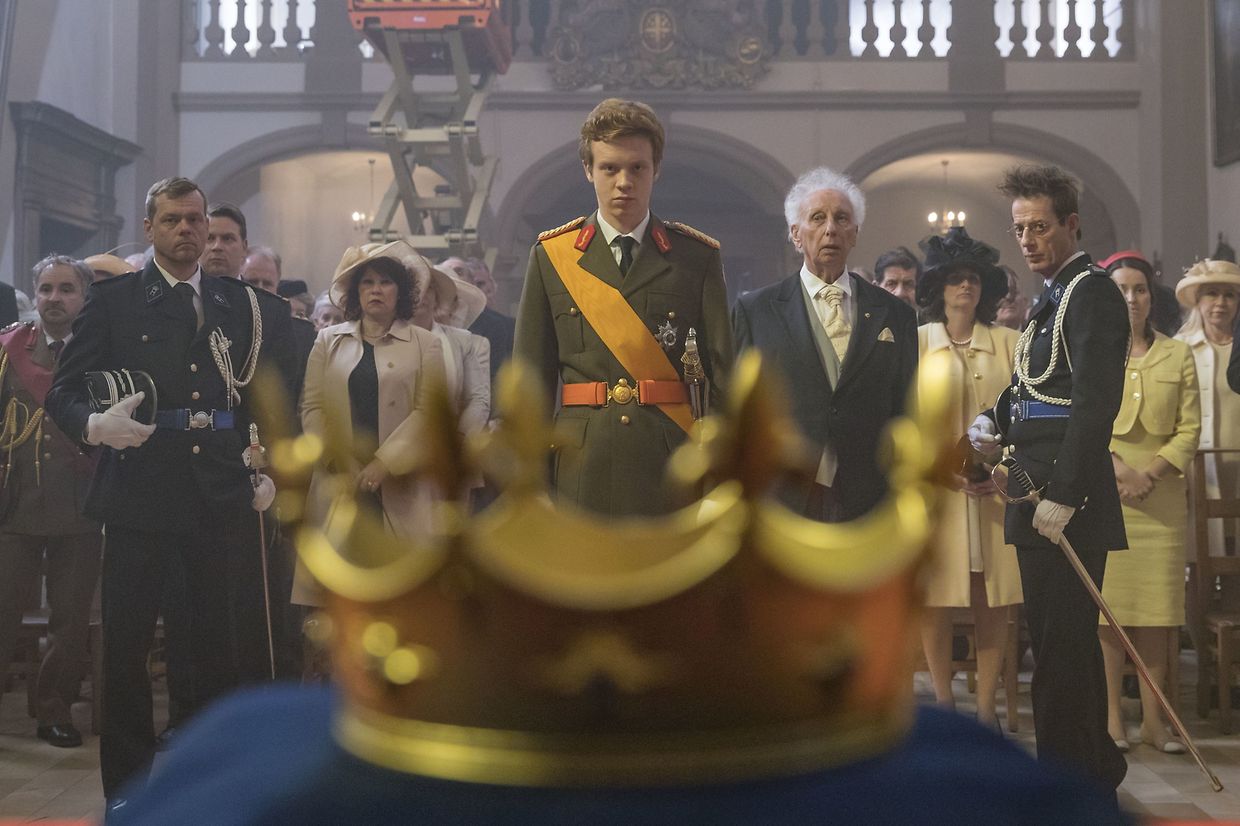 The Grand Ducal family parodied in the film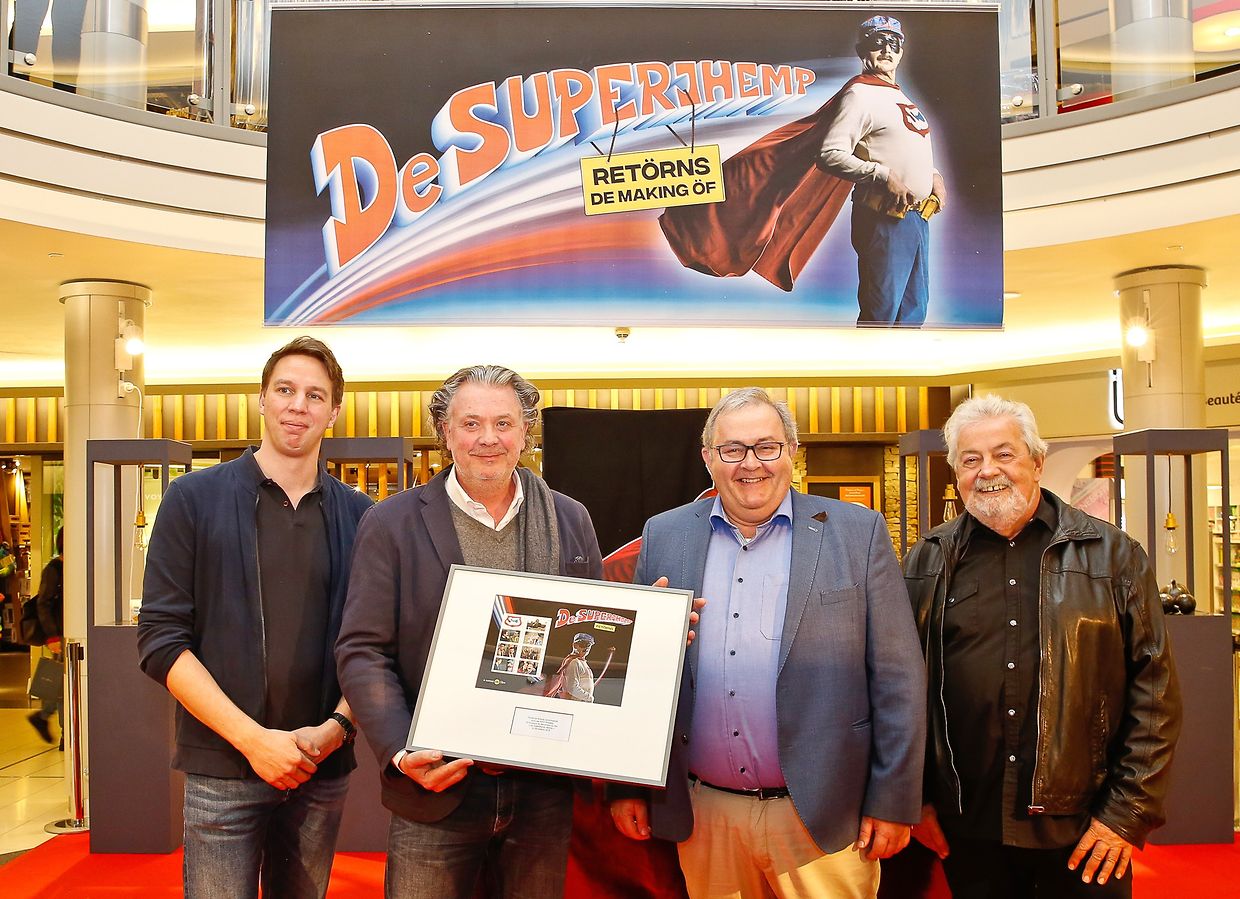 Superjhemp creators promote the fill in Belle Etoile shopping centre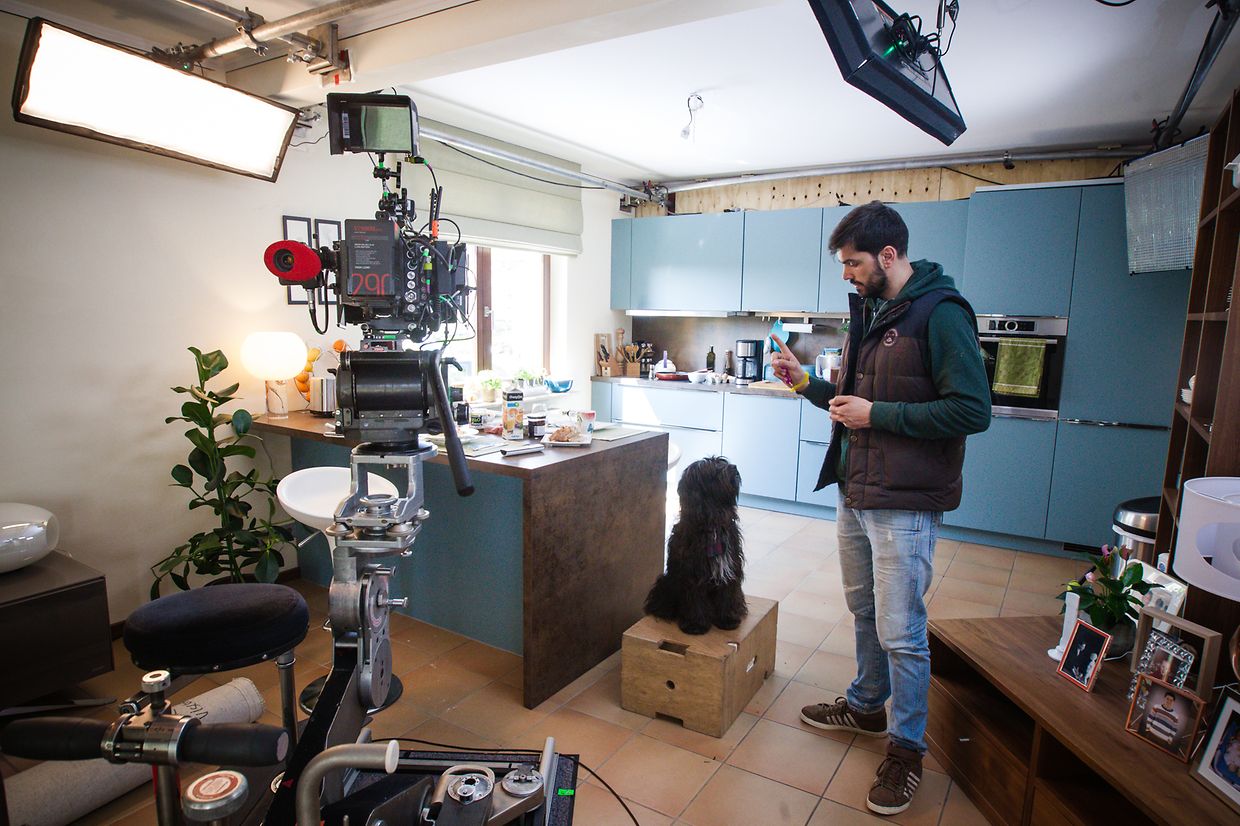 A dog being trained of the Superjhemp set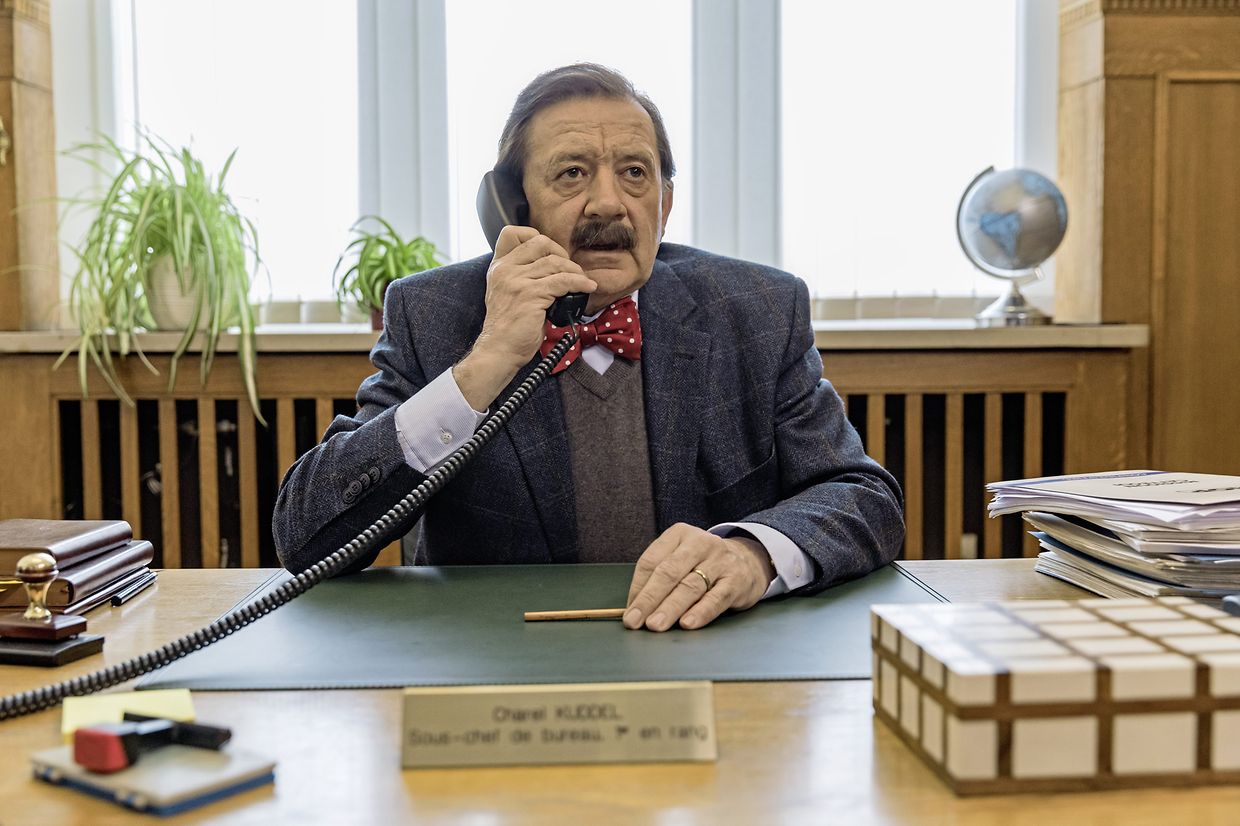 When he's not Superjhemp, he's Charles Kuddel
At the avant-première in Kinepolis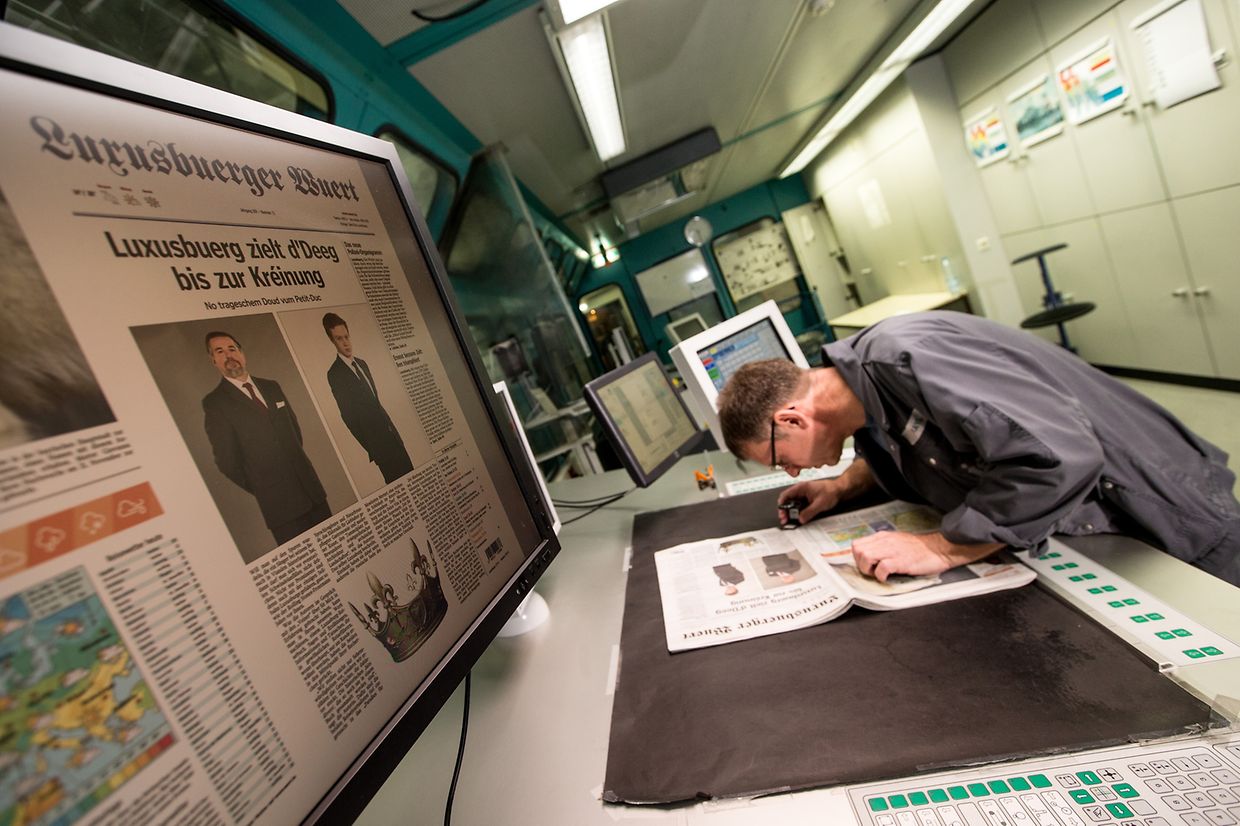 A fake Luxemburger Wort (or Luxusbuerger Wuert) printed especially for the film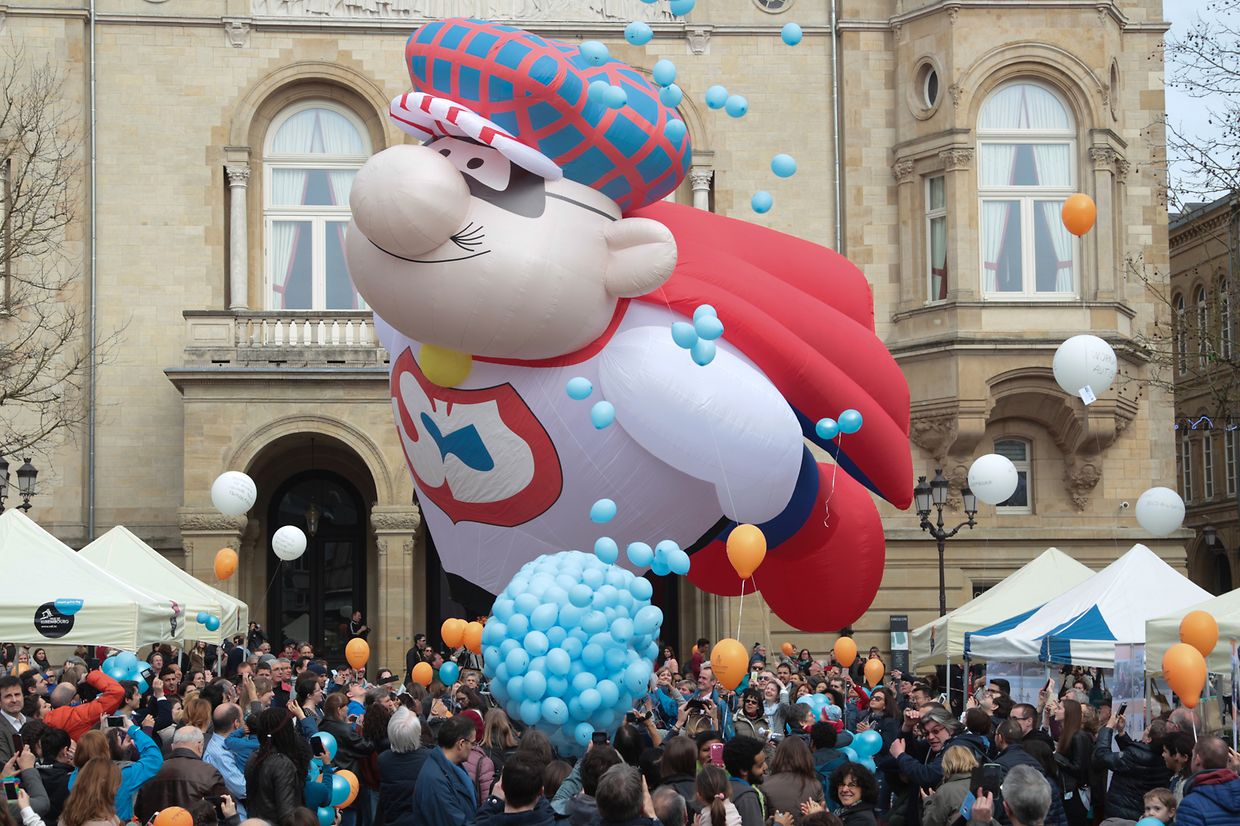 Superjhemp appeared as a big balloon in 2016
Stereotypical Luxembourger
Modelled on the stereotypical Luxembourger, Superjhemp has a sizeable belly, draws his powers from eating Kachkéis and drinking beer.
He can also be easily distinguished from other superheroes as he flies around with his hands in his pockets, "because every real Luxembourger has his hands in his pockets," Leiner, who died in 2016, is previously quoted as saying.
The pair produced the stories in weekly instalments which were published in the Revue and later compiled into a comic book.
Each year, they would work on a new instalment, integrating local news and politics into the characters and plot development.
A piece of Luxembourg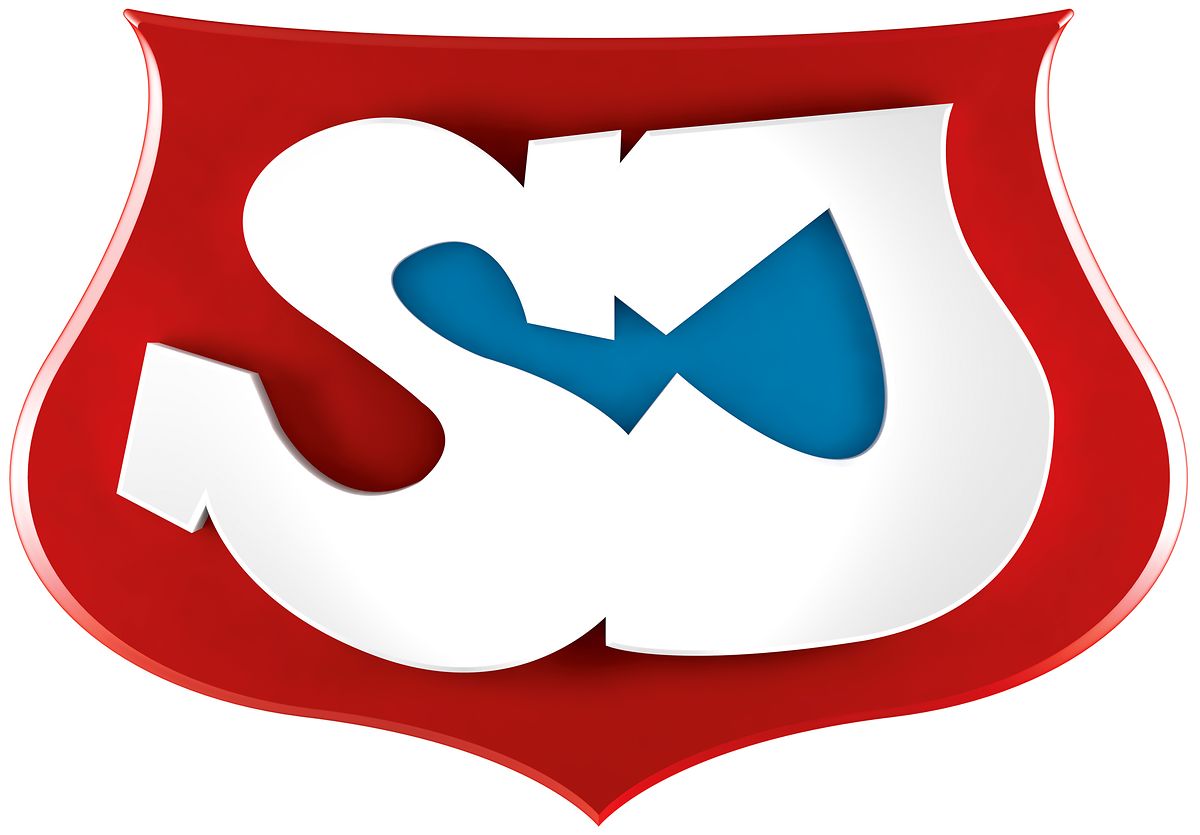 Superjhemp is widely considered a Luxembourg institution, little known beyond the country's borders because the comic book was only ever produced in Luxembourgish.
But, that should not stop non-Luxembourgers who want to practice their language skills from reading Superjhemp. Indeed the writers have said that the stories can be read on several levels by people of all ages.
What was thought to be the last Superjhemp story, was published in 2014, ending with the superhero in the clutches of death.
But in 2018 Superjhemp Returns, or rather "Retörns" but this time in the form a feature film, reviving Luxembourg's comic legend, as he solves crime across the nation of 'Luxusbuerg'.

It's the story of a civil servant suffering a midlife crisis attempting to get his super powers back and save his country from cosmic catastrophe.
The amusing scenario even pokes a bit of fun at the Grand Ducal family.
The film premiered at Kinepolis in Kirchberg and was generally released on 24 October across the country. It will be in most cinemas for the next few weeks.
Luxembourg Times' sister publication Luxemburger Wort became involved in the film's production, producing a fake 'Luxusbuerger Wuert' newspaper especially for Superjhemp, used in several scenes.
As a way of promoting the film, a special Superjhemp decorated car toured Luxembourg. However the vehicle's colours resembled those of Grand Duchy police cars and could be mistaken for one. It wasn't long before promoters were told to kindly get if off the road.
To find out where and when Superjhemp is being screened, visit the website: kinepolis.lu