Why Alice Merton has 'no roots'
Why Alice Merton has 'no roots'
Alice Merton of 'No Roots' fame talks exclusively to Sam Steen ahead of her Luxembourg concert at Rockhal on Saturday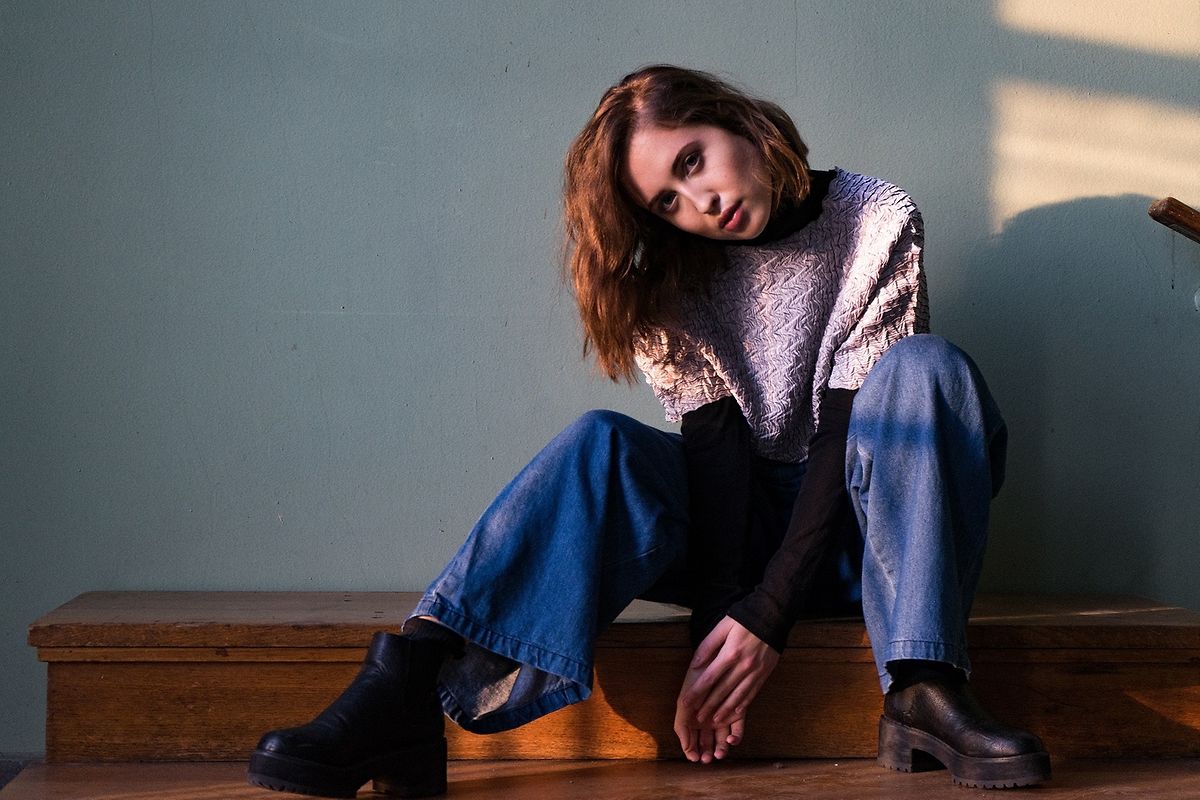 Alice Merton has shot to fame over the last 12 months with the success of her debut single 'No Roots'. She was due to play at last year's Food For Your Senses festival but had to pull out at the last minute. She will perform in Luxembourg this Saturday at the Rockhal and speaks exclusively with Sam Steen ahead of the concert.

Meteoric rise
The 24-year-old singer is working on her debut album, and a recent appearance on The Tonight Show with Jimmy Fallon further raised her profile.

Her rise has been so meteoric that she still hasn't finished her debut album. Despite that, she is touring relentlessly and appears to be taking things in her stride.
It's so cool to watch it grow in different countries

Alice Merton
"There are moments where it definitely feels very strange, but it's becoming more and more real," she says.
"These past few weeks, I've realised what's going on and what's been happening, and it's just nice to enjoy that and enjoy the time I'm putting into the project and see that being rewarded."
Merton talked about the surprise hit of her recent single. "With 'No Roots', none of us expected it. We were all shocked. We had a few people on our team who were like, 'this is a cool song', but none of us expected the reaction that came, and that's why it's so cool to watch it grow in different countries."
She said the song's "organic" appeal was something that really made her proud.
"There wasn't a huge label behind it pumping money into it and saying 'you know what? We're going to make this huge!' It was just us – it was the label that we started, and people who really wanted to work on the song and liked my music, believed in me as an artist, and that's what's so great."
Debut album
The forthcoming album will be released about two years after the original 'No Roots' EP, and, obviously, a lot has happened in her life since the song that made her famous was first released, so what can fans expect to hear?

"There's going to be a lot of variety on the album," she said. "When I feel an emotion or I have a thought, I like putting that to music, and I don't want the whole album to sound the same, that's very important to me.
"That's what I always criticise the label for – every time I went to a meeting they would say, 'this song needs to sound a little more like this and be more in one direction', and I hated that! That's not me.
"I'm going to put a ballad on it, but, at the same time, I'm going to have this really rocking number, and then I'm also going to have this really spacey song. I like to mix things up, but I think it's going to be really uplifting."

I felt like I didn't have a home

Alice Merton
No roots
It's a formula that has worked for Merton so far. Born in Germany to a German mother and Irish father, she spent her life moving from Germany to the US, to Canada, to England and back to Germany. It's an experience that left her feeling as though she had, well, no roots.
"That was a very depressing topic for me at the time because I felt like I didn't have a home. But every time I sang it, I didn't want to be upset, I didn't want to be depressed, so a lot of these songs are reminders to myself of how I should look at things and deal with things."
Listen to Sam Steen's full interview with Alice Merton below:
Merton's debut album is expected to be released in the autumn.
Catch her live in Luxembourg at Rockhal this Saturday.
Tickets cost €20 plus fees. For more information, visit the Rockhal website: rockhal.lu
Alice Merton's official website: alicemerton.com