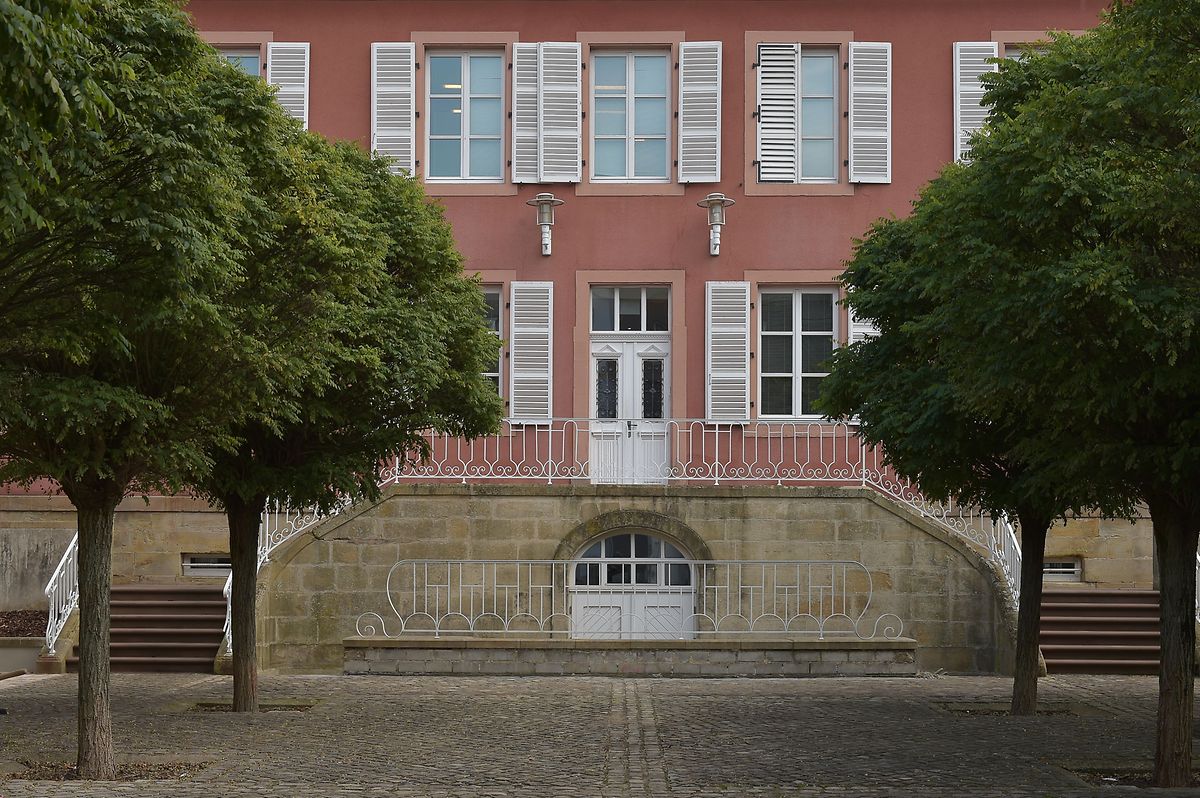 The Maison Servais in Mersch Photo: Serge Waldbillig
Luxembourg's writing scene is small but energetic. A quick search brings up write-ins, workshops, and no less than three government prizes for writing in any of four languages widely spoken in the country – including English.
This month, the country's foremost literary prize was awarded to Elise Schmit, 37, for her collection of short stories, Stürze aus unterschiedlichen Fallhöhen.
Schmit received the Prix Servais after the same opus came third in the Concours littéraire national two years ago. This most accessible of the three national competitions is open specifically to unpublished works.
Jean Bürlesk - pen name of 27-year old Jean Beurlet – brought home the prix d'encouragement in this month's Prix Servais ceremony, held by the Centre National de Littérature (CNL) in the Maison Servais in Mersch.
His collection of short stories The Pleasure of Drowning revisits half-familiar childhood stories that take on grotesque proportions, their logic pushed to macabre conclusions. Fans of fairy tale retellings by Angela Carter and Neil Gaiman will see a similar impulse in Bürlesk's work.
Inspired by Tolkien, Bürlesk started writing fantasy
Bürlesk started writing fantasy in his native French when he was 11 or 12, inspired by Tolkien. At 17, as a gift for a friend, he started writing in German. "I was writing in German because that was his language. He didn't like it. No matter. I really had been writing for myself all along."
Despite its tepid reception, the play in question, Eine herrliche Frau, found its place a few years later, when he submitted it to the Councours.
The play won the mention d'encouragement in the young authors (15-25) category. But by then Bürlesk had discovered Gaiman's fairy tale retellings and no longer wrote plays.
"My English-language short stories mostly revolve around legends and fairy tales," he says. "I like having something to work with, expectations I can subvert, world views and opinions I can challenge."
Queer environmental myth
Another name that appears regularly on the Concours is Anna Leader's. Now 23, this American-British-Luxembourger has won the "young authors" category three times, last in 2018 with her play Outlast.
Described as "a queer environmental take on Luxembourg's founding myth", the play is set in a Luxembourg where the immortal Melusina has been head of state for centuries.
But her deathless body is changing in new and frightening ways, while the onslaught of global warming threatens her country, and a young mortal woman challenges her to stop hiding her true self.
Outlast is Leader's first play, written specifically for the Concours.
It grew out of an epic poem that Leader was wrestling with for her poetry class with Pulitzer winning poet Paul Muldoon at Princeton University, New Jersey, USA. Switching to drama gave her greater flexibility of voice and setting, and she wrote Outlast in two weeks while "high on codeine" after having her wisdom teeth out. "It was so fun!" she enthuses.
Melusina's deathless body is changing in new and frightening ways
Leader's also won prizes for her poetry translations, which she describes as "a mental puzzle with fixable solutions".
Leader hopes to "figure out what arts can contribute to a better understanding of global warming and a more inclusive world".
Based on her experience of writing Outlast, she hopes to study queer theatre at graduate level, as she is interested in how the discipline – known for deconstructing social conventions and representing them from critical perspectives outside of the mainstream – can be used to present society with new models for family and community.
For young writers like Bürlesk and Leader, the CNL literary prizes, provide a framework within they can plot their development. Leader has obviously relished taking on the yearly challenge of writing in new genres for the Concours, while Bürlesk has graduated from the "young authors" category of the Concours to the wider Prix Servais.
Both produce writing grown from the multilingual milieu of their home country. Their work takes old stories and crafts something new, whether a dark and questioning critique of old narratives, or a hopeful but harsh vision of the world to come, and Luxembourg's place in it.
Aspiring authors, poets and dramaturges of the Grand Duchy - and readers - could do worse than to follow them into the fray.
Rose Edwards published her debut novel The Harm Tree this week. You can find her on twitter as @redwardswrites.
---
Get the Luxembourg Times delivered to your inbox twice a day. Sign up for your free newsletters here.