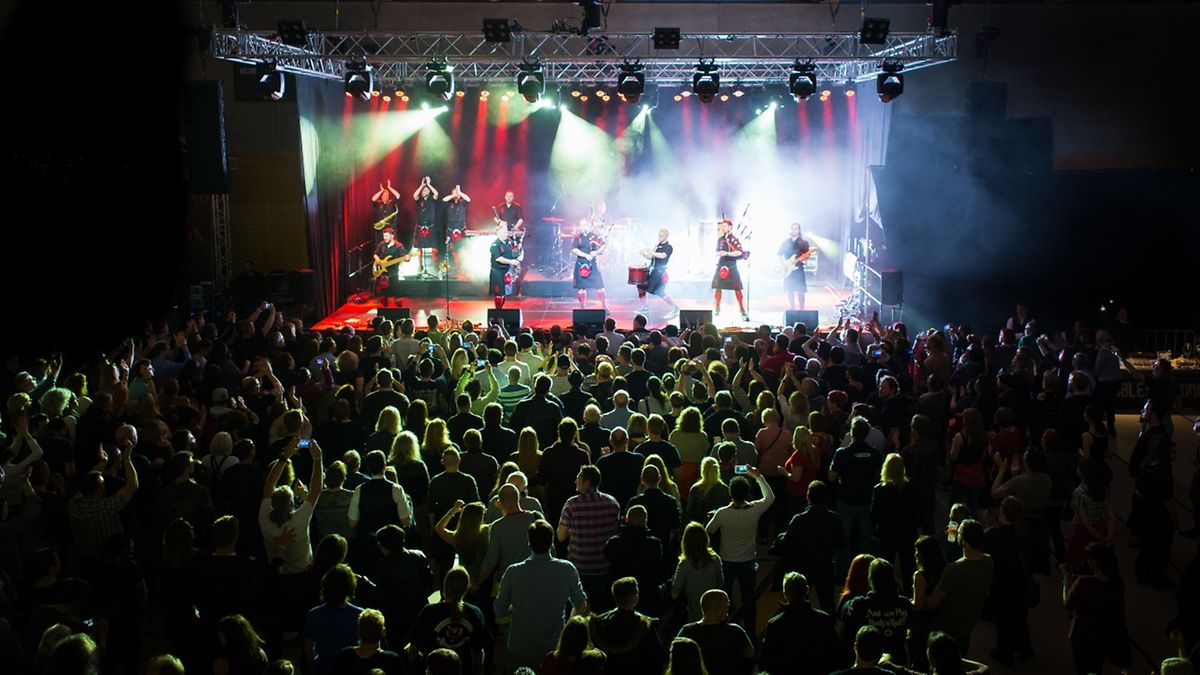 Red Hot Chilli Pipers perform at Zeltik 2017 (Laurent Ludwig)
Luxembourg's biggest Celtic music festival, Zeltik, is returning to the southern town of Dudelange for its 21st anniversary on 10 March.

First organised by the Dudelange fire brigade 21 years ago as a side-event for its annual party, Zeltik has developed into an international festival for Celtic music and dance.
This year's edition will combine new acts as well as traditional Celtic culture with a lineup of seven groups.
The festival takes place at the 'Hall sportif LNBD Annexe Alliance' in the Italian quarter, beside the town's football field.
Nearby car parks to the venue and special public transport will allow for easy access to the event.
Line-up and times
Although the festival is on Saturday, 10 March, there's a Keltik 'prelude' the evening before at St Martin's Church in Dudelange starting at 8:15pm.
Various types of Celtic music will be performed, but Breton and Irish compositions will be the focus.
For more information visit: zeltik.lu/prelude
Performances on Saturday:
Tickets cost €20 pre-sale, plus fees, and are valid for both days.
They are available from various outlets that can be chosen from the following link: Zeltik.lu/tickets

On the day itself, tickets will cost €25.

The location of the festival is Hall Sportif LNBD Annexe Alliance
Address: 100 rue Reiteschkopp, L-3476 Dudelange

For more information about this year's Zeltik festival, visit the website, www.zeltik.lu, or check out the Facebook Page.