The Bourglinster castle houses two restaurants Photo: Shutterstock
I can't always be in rubber boots and dirt so when I get the opportunity to eat out I aim to do it in style. Let's take a trip out of the city to my preferred gastro getaways in Luxembourg.
Award-winning Brasserie Côté Cour, Bourlingster
Its big sister - the Michelin-starred restaurant La Distillerie - was recently named the best vegetables and fruits restaurant in the world, by the We're Smart Green Guide. And its chef - René Mathieu - published his first book, Végétal, mes racines, mes recettes, this year.
So it's worth mentioning its quieter little sister, who shares its kitchen, next door - the Brasserie Côté Cour.
Situated within the walls of the ancient Château de Bourglinster, this Brasserie has kerb appeal at an affordable price. Decor is quietly unassuming for its location - no knight in shining armour here - and the food commands centre stage.
The restaurant's theatrical presentation - just try the steaming dessert for a taste of drama - along with its fresh twists on seasonal, local produce, ensures that Brasserie Côté Cour never ceases to surprise me.
Add a side order of friendly, accommodating service - they will happily cater to those with allergies or intolerances, such as lactose and gluten - and I'm a happy customer. You can choose to have a completely vegetarian three-course lunch or go for a more meaty mixed set menu.
Staunch meat eaters I know have been blown away by the vegetarian option. The little amuses and fine paired wines will top off your choices.
I have yet to come here in the evening, but even in the day I always leave feeling like the châtelaine of the place.
Restaurant with garden views - An Der Villa, Steinfort
This chic eaterie is on the edge of the Mirador nature reserve and I wholeheartedly advise taking a ramble through the woods before pausing for a leisurely lunch with a view.
At first glance, it is easy to mistake this restaurant for a private house. There are no signs, no queues and only limited parking. The discreet entrance opens into a light, art-nouveau inspired interior.
Huge picture windows and doors in the dining area overlook the public gardens and ensure that even in the winter months I feel at home here with the outdoors peeping in.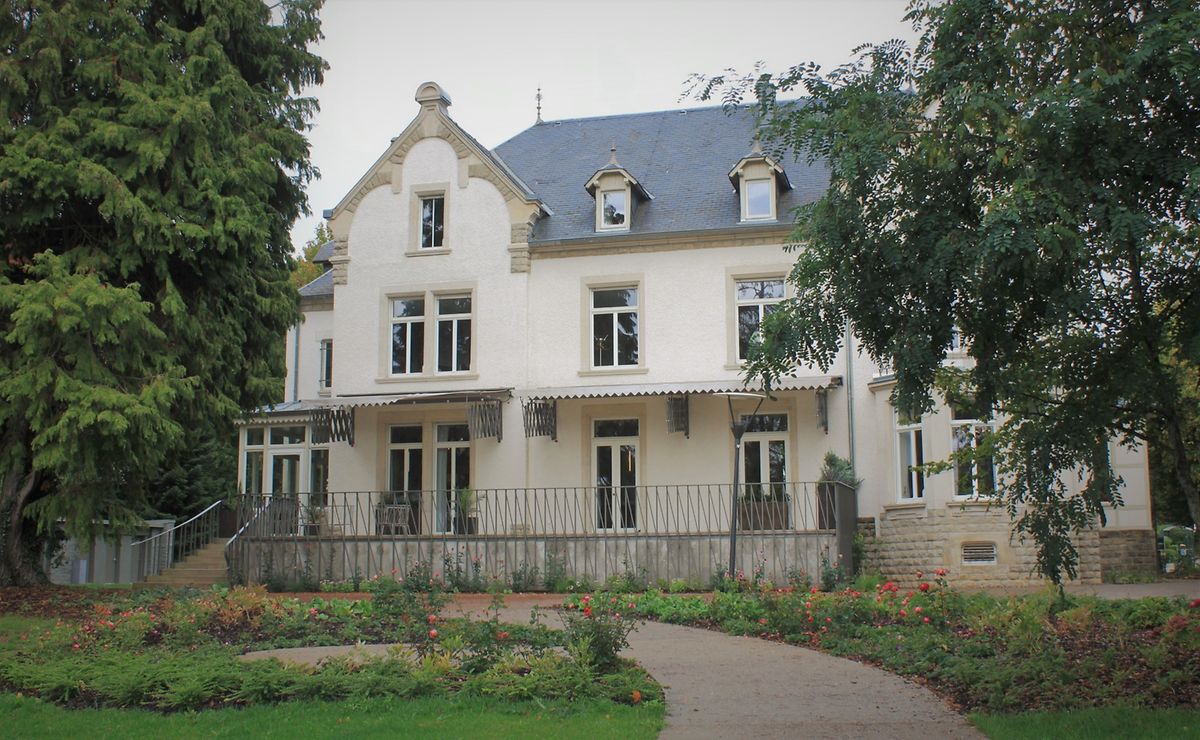 A place to leave your kids at home for Photo: Faye Peterson
The decor is fairly minimalistic, with the food being the star attraction - which seems fitting for after all it is 'Top Chef' semi-finalist Thomas Murer who opened the An Der Villa back in 2018.
If you come for lunch I'd advise you to stick to the set menu. The three courses, plus complimentary amuse-bouche, maybe too much for some but you can dial it up or down as you wish.
I rarely go 'off-piste' into the à la carte for fear of it burning a hole in my pocket, but it does offer more choice. Splurge, if you can and have a cheeky glass of something to celebrate in the process - they never fail to perfectly recommend a wine matched to my plate and palate.
I'm a sucker for service and this place gets my vote. The fact that the restaurant works with local Luxembourgish producers to offer, not only, a fresh, seasonal menu, but also showcase works by artists, such as Steinfort-based Christophe Van Biesen, is a big plus too.
This is one of the rare places I have not yet taken my children too. It's not that children aren't welcome here, it's just that I currently like it as my not so secret escape.
Chocolats du Cœur, Walferdange
There are still some things that, in my opinion, are easier to buy than grow and produce - chocolate falls into that category.
After taking a trip to their Bissen factory a number of years ago and indulging in the free samples at the end of the tour, Chocolats du Cœur found a place in my heart. I admire its ethics.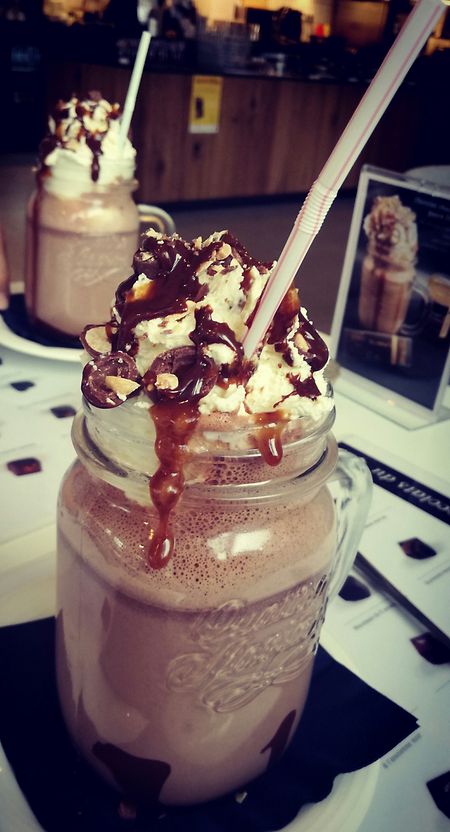 This is a non-profit organisation making artisanal products, using fair trade, bio ingredients and offering jobs to adults with disabilities. Plus, their chocolate tastes dangerously good! So, when they opened their bar à chocolat in 2016 in Walferdange, I made it a priority to visit.
With ample parking facilities and spacious interior, Chocolat du Cœur positively welcomes all. In addition, they are situated so close to the Pidal piscine that it would be rude to miss an opportunity to indulge in a chocolate fix after finishing your session there.
In my experience the signature hot chocolate, 'chocolat chaud maison', is one of the best and I always have a side order of chocolate pralines to go with it. However, be warned, this is not your regular café.
Yes, you can have pancakes or pastries, but hot paninis are not on offer. I advise going hard on your sugar intake or considering a trip to St. Elsewhere. However, if you stay you're in for a sweet treat.
(It is Luxembourg Times policy that its reporters must never get paid or remunerated in any other way by the establishments or the cultural events they review in their articles).
---
The Luxembourg Times has a brand-new LinkedIn page, follow us here! Get the Luxembourg Times delivered to your inbox twice a day. Sign up for your free newsletters here.