Festivals in Luxembourg this winter and spring
Festivals in Luxembourg this winter and spring
Start the year with some jazz at Reset, head across the world at the festival of migrations, or take in Zeltik 2023, an international anime concert, and the Eat it! food festival
Zeltik 2023, in early March, promises a host of bands from across the greater region performing at Dudelange venue Op der Schmelz
The colder, darker days are upon us but that doesn't mean you cannot get out and about for a festival - be it music, film, slam poetry, a celtic music or anime concert, or just to get together with like-minded people at this season's festivals.
Have we missed a festival? Let us know and we'll add it to the list.
13-30 January Chinese New Year - various venues
Welcome in the year of the rabbit with several events taking place across Luxembourg. You can catch an exhibition of new year paintings (from 13 January) and a chance to Find the Rabbit (22 January), and a Chinese New Year concert (22 January) at the China Cultural Centre, a dance and music show entitled Beauty beyond words, at the Luxembourg Philharmonie (17 January), and a gala dinner and show at Mondorf at the end of the month. You can find a full list of events here.
26-28 January RESET Jazz festival – Neimënster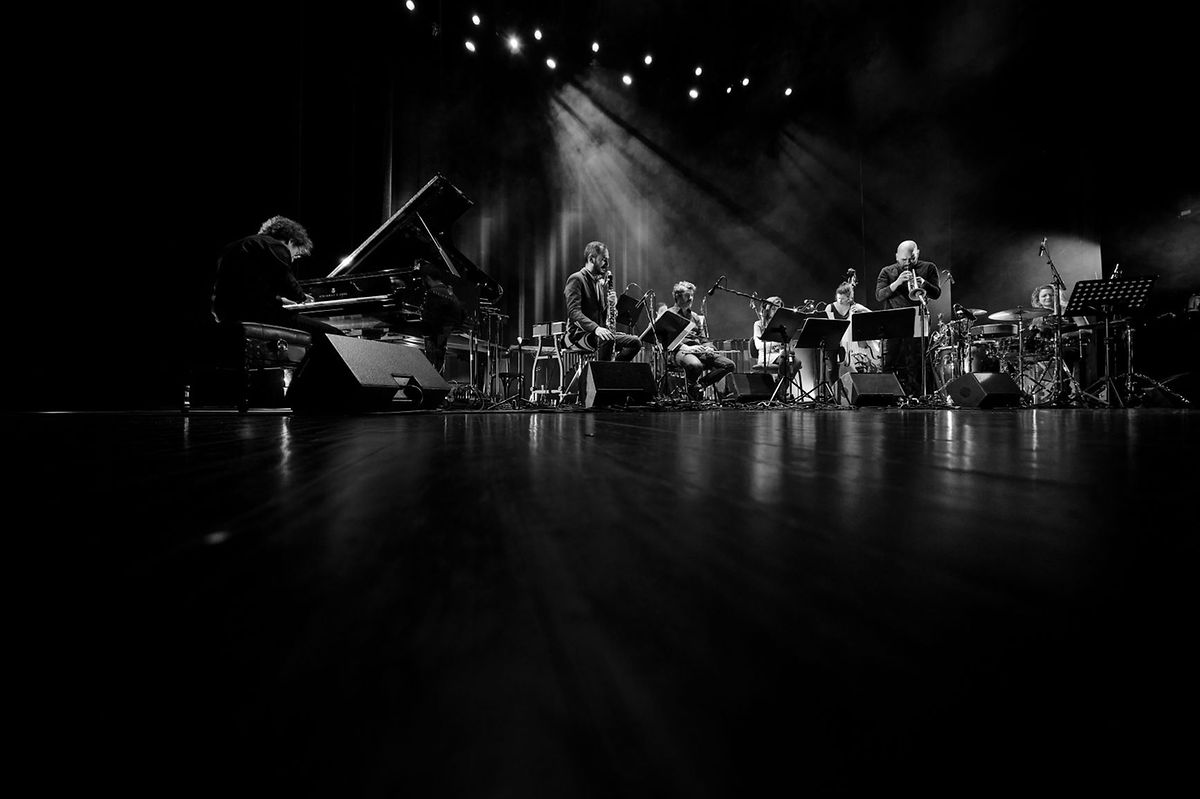 Get into some Jazz vibes in January at the RESET Festival
Photo: Reset Jazz Festival
The fifth edition of this popular festival to chase away the January blues brings together rising stars and established jazz musicians from France, Belgium, Germany, Italy, Turkey, Portugal and Russia, accompanied for this edition by Luxembourgish guitarist Greg Lamy. There will be three evenings of music, from the collaborative jazz crawl to solos, culminating in a concert. The jazz crawl will see artists perform along a route through the Grund and Clausen.
25-26 February Festival of migrations, cultures and citizenship - LuxExpo
LuxExpo the Box will be hosting the 40th Festival of migrations, cultures and citizenship, organised by CLAE (Comité de Liaison des Associations d'Etrangers). It brings together the many organisations they support in a book and cultural fair, with conferences, discussions, performances and food, plus pop-up residencies. Although the line-up is still to be confirmed, it promises a huge array of free concerts, and exhibitions. You can check out what took place, such as performances on trains, in the previous year here.
24 February - 5 March Multiplica at Rotondes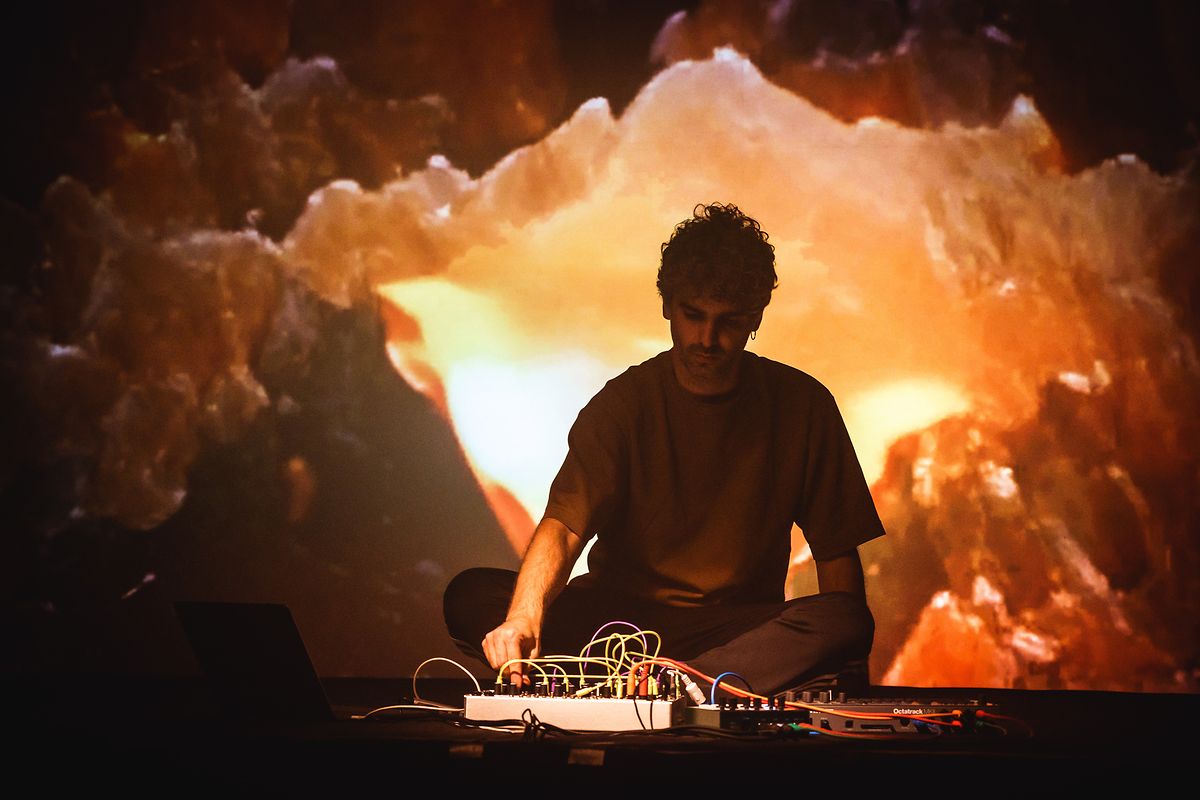 Andrea Mancini's MINERALS, part of the Multiplica festival at Rotondes
Photo: Yves Conrardy
Digital technology simplifies everyday life and, in the field of art, allows new forms of expression and creation. Multiplica gives pride of place to digital and multimedia art creations from Luxembourg and internationally, including audiovisual performances, concerts, DJ sets, meetings with artists, and workshops for children and adults. There will also be interactive and participative exhibitions. The programme is evolving, with more information here.
2-12 March Luxembourg Film Festival
The country's 13th national film festival, with documentaries, feature films, special screenings and short films at Ciné Utopia, Kinepolis Kirchberg and Cinémathéque in Luxembourg City. There will also be free workshops, exhibitions and concerts, as well as international guests and awards for the best film, documentary, and for the best young audience film. The programme of events is growing, but you can take a look at what's in store here.
9-11 March Zeltik - Op der Schmelz
Head to Op der schmelz in Dudelange for Zeltic 2023, with Carlos Núñez, Skipinnish, the Celtic Social Club, Sharon Shannon, the Zeltik Session Band, Authentica and The Magpies. If you love Celtic music you can buy a festival pass, otherwise day tickets are also available. Just the thing to get you into the mood for St Patrick's Day on 17 March.

26 March Disc fair – Rotondes
Looking for some vinyl or that elusive CD? Head to the Foire aux Disques to flick through thousands of discs, with more than 50 record stores and sellers from the greater region. There will also be DVDs and Blu-rays and the chance to pick up some turntables.
31 March Poetry Slam de Lux - Rotondes
Who will be the country's slam poet champion – join this war on words and verbs to find out.
1-2 April Eat it! – Rotondes
Street food festivals have hit a new high in Luxembourg with the variety of offerings from food trucks ranging from Mexican tacos to pan-fried noodles, African and Middle-Eastern cuisine and lot of varieties of the humble burger. Gourmets and foodies will enjoy trying out the fare, be it meat, vegetarian or vegan.
22 April Moozika Festival - Rockhal
Rockhal will be hosting this festival featuring artists Deejay, Mito Kaskas, Edgar Domingos, Soraia Ramos, Calema, and Gil Semedo, from 19.00 until 1.00. Originally planned for 22 May, this is a reschedule but tickets are still available (and tickets already purchased are valid).
26 April International Anime Music Festival - Rockhal
The world's leading anime pop stars on stage together for the first time in an immersive concert experience starring virtual music idols Kizuna AI, vocal duo Himehina, Gumi, and vocal trio MaRiNaSu. So if you are a fan of VTubers (virtually generated animated YouTubers) or Vocaloids (virtual singers with computer generated voices), this is the festival for you. There will be new songs and never-seen-before content according to the organisers. Originating in Japan, these superstar avatars will be part of a DJ-led multimedia live concert.
---
The Luxembourg Times has a new mobile app, download here! Get the Luxembourg Times delivered to your inbox twice a day. Sign up for your free newsletters here.
---