Vegetarian and vegan restaurants in the City
Vegetarian and vegan restaurants in the City
Things have come a long way since the first vegetarian restaurant opened its doors in Luxembourg – check out the choices you have now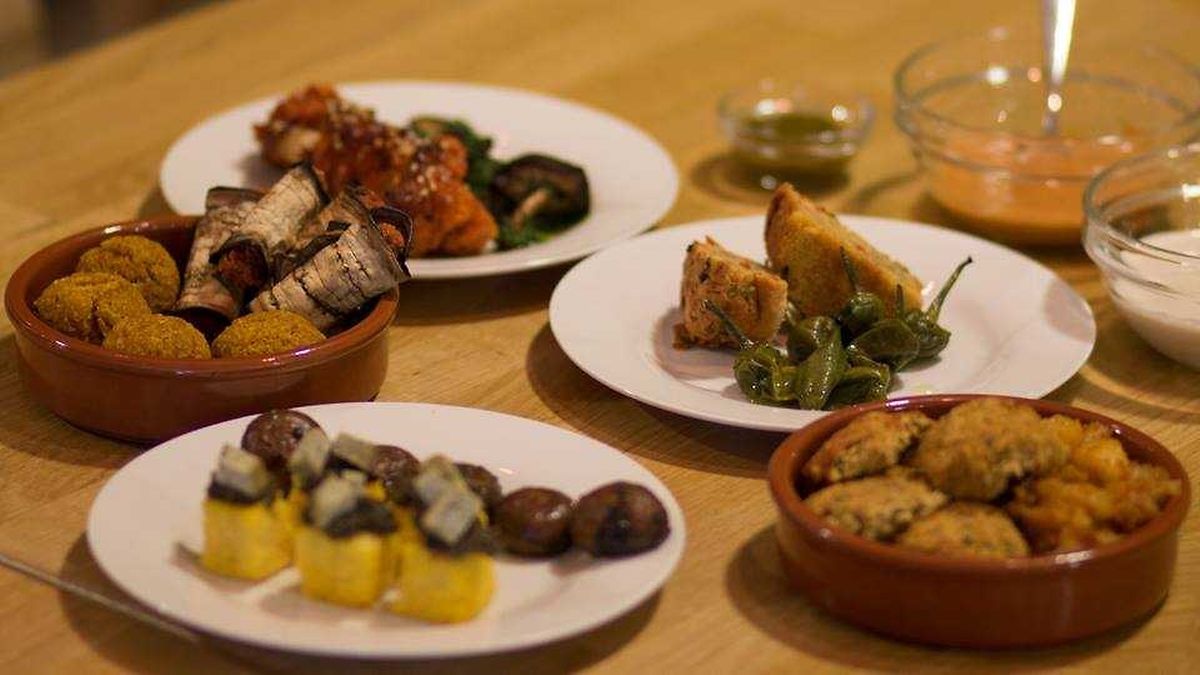 Non-meat options are growing in popularity Photo: Oak Bistro
A decade ago you might have been hard pushed to find vegetarian or vegan options on the menu, let alone restaurants only serving non-meat dishes. Today the story in Luxembourg City and beyond is very different.
The choices listed in this article are all located in Luxembourg City but there are numerous restaurants across the country that offer great vegetarian/vegan options on the menu. We've added a few.
Beet – 32, place Guillaume II
Plant based and proud, plus using locally sourced, organic food and seasonal ingredients, Beet offers you the best in modern bistro chic.
Try out a delicious falafel platter served with tabbouleh and hummus or an eye-watering selection of vegan burgers, in addition to freshly-squeezed juices.
Open Tuesday to Saturday for lunch and dinner and on Sunday from 11.30 to 15.00. It has a sister restaurant in Belval.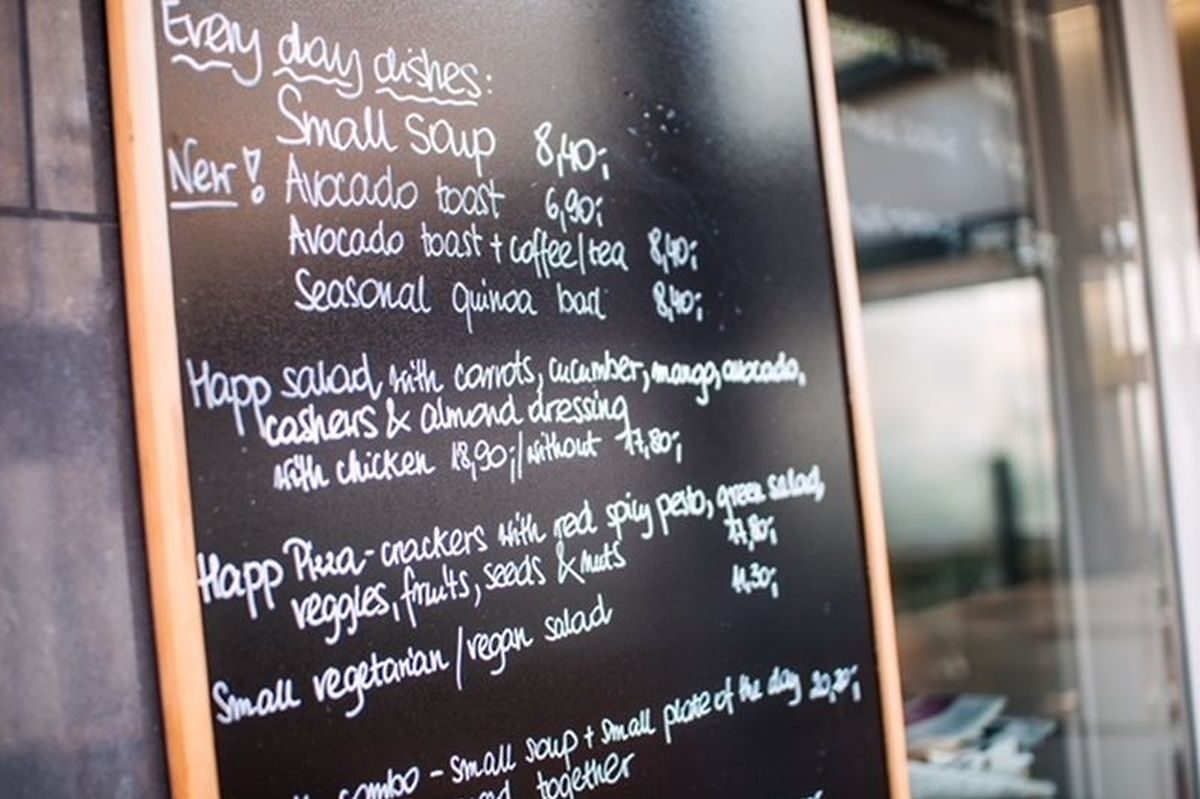 Happ is more than a restaurant – it's a way of life Photo: Happ
Happ – 2, rue Henri VII
Happ is more than a restaurant – it's a way of life, promoting energy and happiness. A different menu is on offer every day, and you can view all the ingredients they use for each dish (no additives and no artificial colouring).
Try their signature salads or hummus, or a green curry or pizza. Happ even have a recipe book.
Open in town at Fika/Happ from Monday to Saturday for lunch, although you can pick up a snack or drink fro 9:00 to 20:00. The premises in Limpertsberg closed December 2019 with a new one due to open in Kirchberg early 2020.
Glow – 2, rue Xavier de Feller
This coffee place combines bakery with health food to offer vegan and vegetarian cuisine with a local touch.
Treat yourself to tea and cake or a freshly squeezed juice and relax with a book in their free library. For something more substantial check out the curries and soups.
Open Tuesday to Friday from 7:00 to 15:00, Saturday 9:00 to 16:00 and once a month for Sunday brunch.
Rawdish – 9-11, avenue de la Porte-Neuve
100% bio and 100% fresh, if you've been out the night before you might want to try their beetroot, mango and goji berry hangover cure.
Fresh hot lunch bowls include red curry or pasta, and cold lunch bowls like the quinoa tahini one, combine those two ingredients with salad, mushrooms, sesame seeds, soja, lemon juice and agave syrup. For breakfast, sample their porridge or if you're feeling lazy, they can deliver to destinations in the City.
Open Monday to Friday 7:30 to 18:30 and Saturday 11:00 to 18:00.
Mesa Verde – 11, rue du Saint Esprit
Nestled in the cobbled streets above the Grund, you'll find this seafood and vegetarian restaurant.
Bright and colourful decor combined with wooden tables spaced well for privacy, provide the perfect place to nibble on a plate of vitamin-packed crudities or try the tofu cordon bleu style.
Open Tuesday to Saturday in the evenings and Wednesday to Friday for lunch.
Nirvana Cafe – 1, avenue de la Gare
Fancy something spicy? Look no further than Nirvana cafe which offers Indian and Pakistani vegan and lactose-free dining.
Sample momos, samosas, bhajees or try out their cauliflower masala curry. Comfy armchairs add to the cosy atmosphere.
Open Monday to Friday for lunch and dinner, all day Saturday from 11:00 to 21:00 and Sunday 11:00 to 15:00.
Oak Bistro – 43, rue Goethe
The lovely wooden decor at Oak Bistro invites you to sit down and try out daily specials a winter kale & pumpkin bowl with shredded raw beetroot, roasted mushrooms topped with smoky dressing, chickpeas & hemp seeds. Wash it down with a pumpkin spice latte.
Monday to Friday for lunch and snacks and from 19:00 to 22:00 on Wednesday and Friday.
Bloom coffee shop – 101, rue Adolphe Fischer
Home of the Kanelbullar or home-made cinnamon bun, you can also sample their gluten-free chocolate chip, pecan and cranberry cookies with a mug of hot chocolate.
Current health favourite, avocado on toast is also on the menu at this bright and light coffee shop.
Open Monday to Friday 8:00 to 16:00 and on Saturday until 18:00.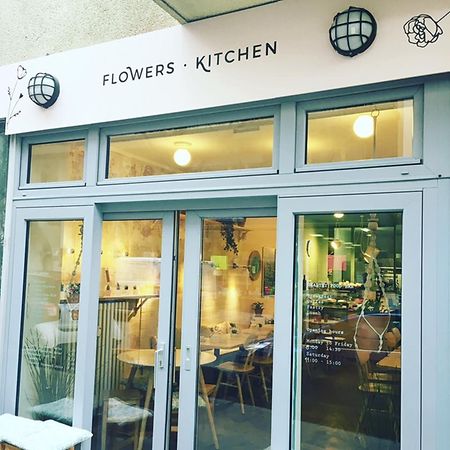 A cosy place for people watching Photo: Flowers Kitchen
Flowers Kitchen – 7, rue Glesener (Gare) and 18 rue Charles Darwin (Ban de Gasperich)
Near the central station this simple eatery is ideal for breakfast or a pit stop. A new kitchen has opened in Ban de Gasperich.
The regularly-changing menu includes vegan and gluten-free options including winter salads, falafel bowls and burgers.
A cosy place for people watching.
Open from Monday to Friday 8:00 to 17:00 and Saturday 10:00 to 17:oo at Gare and 9:00 to 15:00 at the Ban de Gasperich premises.
---
Get the Luxembourg Times delivered to your inbox twice a day. Sign up for your free newsletters here.