Den Atelier had to use its own reserves to keep afloat, Michel Welter says Photo: Den Atelier
It has become a bit noisier on the streets now that the eerie silence that descended on the city when Luxembourg first announced its lockdown has lifted. But Luxembourg music institutions such as Den Atelier and the Kulturfabrik remain as quiet as never before.
Kultufabrik, a former slaughterhouse turned music venue in Esch-sur-Alzette had to cancel shows when the pandemic first hit. Then it realised it might not see back the 850 people it can seat anytime soon.
"We had two shows booked, so our immediate concern was to cancel these ... That was a short-term reaction, but after that came a kind of shock. What were we going to do and how long would this last – a month, two months?," Marc Scheer, music booker at the Kulturfabrik.
Den Atelier, housed at the site of a former truck garage on the rue de Hollerich, knew it would be at the forefront of the pandemic. There is probably no better way to spread the virus than a rock concert, with hundreds of people shouting and dancing side-by-side packed together.
"After that, our biggest concern was equity. Could our company withstand a period of no income? We had to reduce cost to a minimum," says Michel Welter, managing partner at Den Atelier, which opened in 1995.
Private vs public
The government paid staff at Den Atelier through its furlough measures. But it had to cover any other costs out of a one-off payment of €12,000 from the Ministry of Culture, "which doesn't cover two weeks of fixed costs of our company," according to Welter, who added that other funds Den Atelier receives bring in about €1,000 a month.
"As partners of the company, we had to dig into our own reserves to keep the business afloat ... Our main hope now is the new aid scheme announced in December. We're hoping to receive more consistent help over a five-month period," said Welter.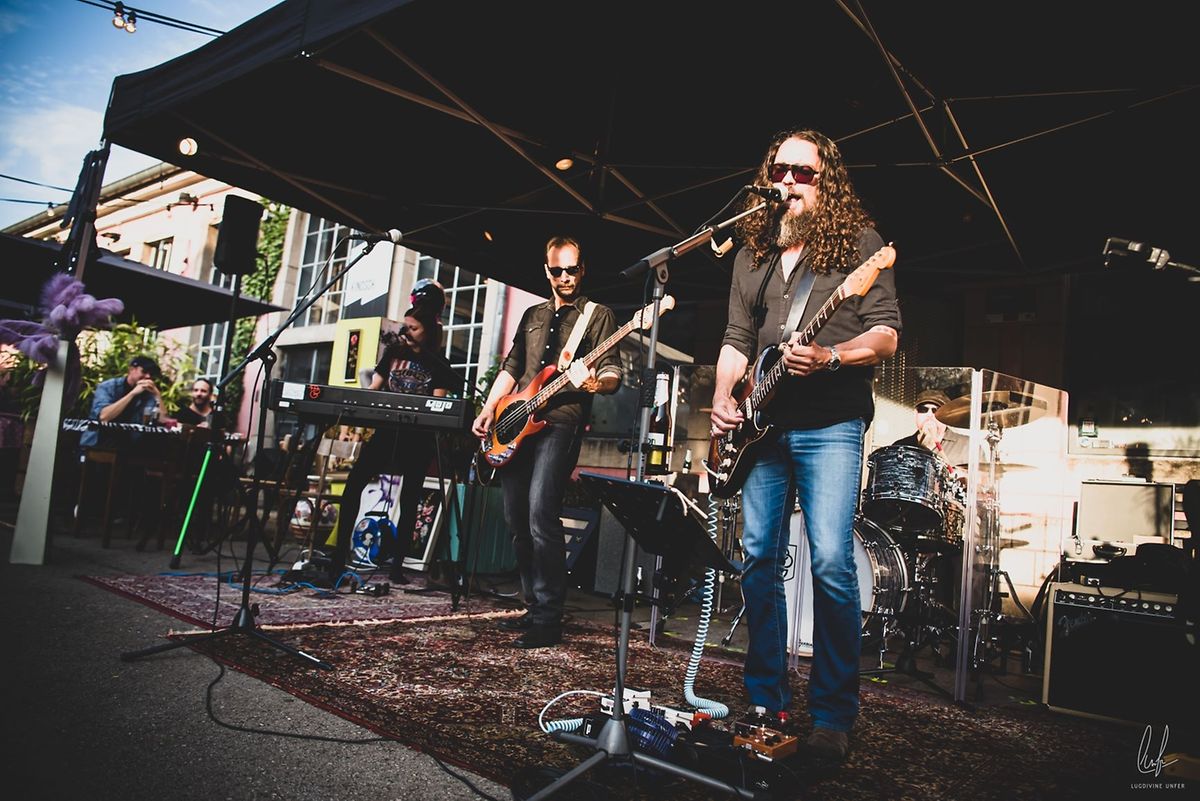 Kuturfabrik is holding small events to help support emerging artists such Brazilian guitarist Fred Barreto Photo: Lugdivine Unfer
Luxembourg's music infrastructure heavily depends on public funding - but Den Atelier does not, Welter said.
"We are treated like just another business. We were the first ones to close and [will be] the last ones to reopen. It's hard to do shows with the sanitary measures required, and artists are simply not touring," he said.
For Kulturfabrik things are a bit easier, and Scheer concedes that "we are very lucky that we have the support of public money from the Ministry of Culture and City of Esch, so we continue to get our monthly salaries and we were safe over 2020."
"But still there was a huge gap in the budget because of the absence of income streams from events. We wanted to run projects to support artists, so we spent money without making an income," he said.
Artists and agents
Last year, Kulturfabrik had to cancel its FlamencoFestival Esch, Out of the Crowd Festival, Esch Calling and Francofolies, whilst Den Atelier put a stop to its well-known Siren's Call festival.
Unable to tour to promote their music, artists have turned to working in the studio, Den Atelier's Welter said, missing out on a main source of income. Big international acts have even lost money, he said.
Rock band the Foo Fighters, for instance, recently issued just a single, while they had originally planned a new album last year, he said. Yet it's not the artists who are the worst off, he said: "I don't feel bad for the big international acts, they have a lot of money and other sources of income like royalties and merch." Agents, venues and promotors suffer more, Welter said, citing the example of a tour manager of an American rock band who used to receive €100,000 to bring the group to Europe.
"Right now the tour manager is working as a cashier in a supermarket in the US. That's how the situation has impacted some people," he said.
Bleak 2021 outlook
Kultufabrik has tried to support workers such as sound and lighting technicians and roadies, many of whom are independent and self-employed. "I have a good friend who has a private sound and light company and it's been a disaster. He's had to find solutions for conferences or online streaming to get some income," Scheer said.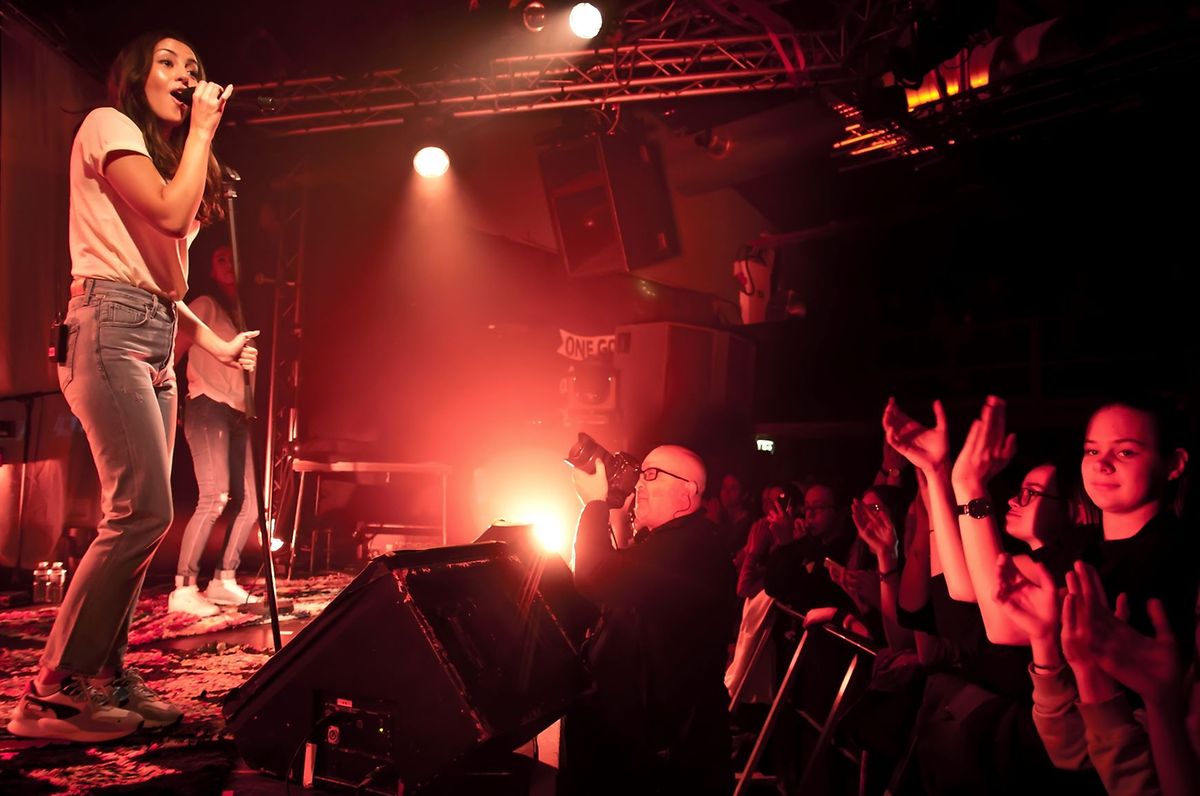 Back in 2019, Namika plays to a full house at Den Atelier Photo: Alain Piron
Streaming events is not always a solution either, Scheer said: "We want a live atmosphere and for the audience to see, feel and interact with the artist. Interest in streaming events is low and it still costs a lot of money, so we decided with a few exceptions, not to do it."
Kulturfabrik came up with the idea to work with radio broadcaster 100,7, using music sessions with budding artists. The project, called Aircheck, is still running. "We combine the radio stream with a small venue audience (of) say 50 people," he said.
But for the live music industry really to come back, more is needed than that. "In 2020 I was an optimistic realist, today I am a pessimistic realist," said Welter. "We are facing something which is way bigger than us, and I ... have no influence on the situation."
---
The Luxembourg Times has a brand-new LinkedIn page, follow us here! Get the Luxembourg Times delivered to your inbox twice a day. Sign up for your free newsletters here.