Luxembourg's wines in a league of their own
Luxembourg's wines in a league of their own
Most of Luxembourg's wine is produced in little more than 1,300 hectares and consumed in-country, meaning it's rare to taste it outside the region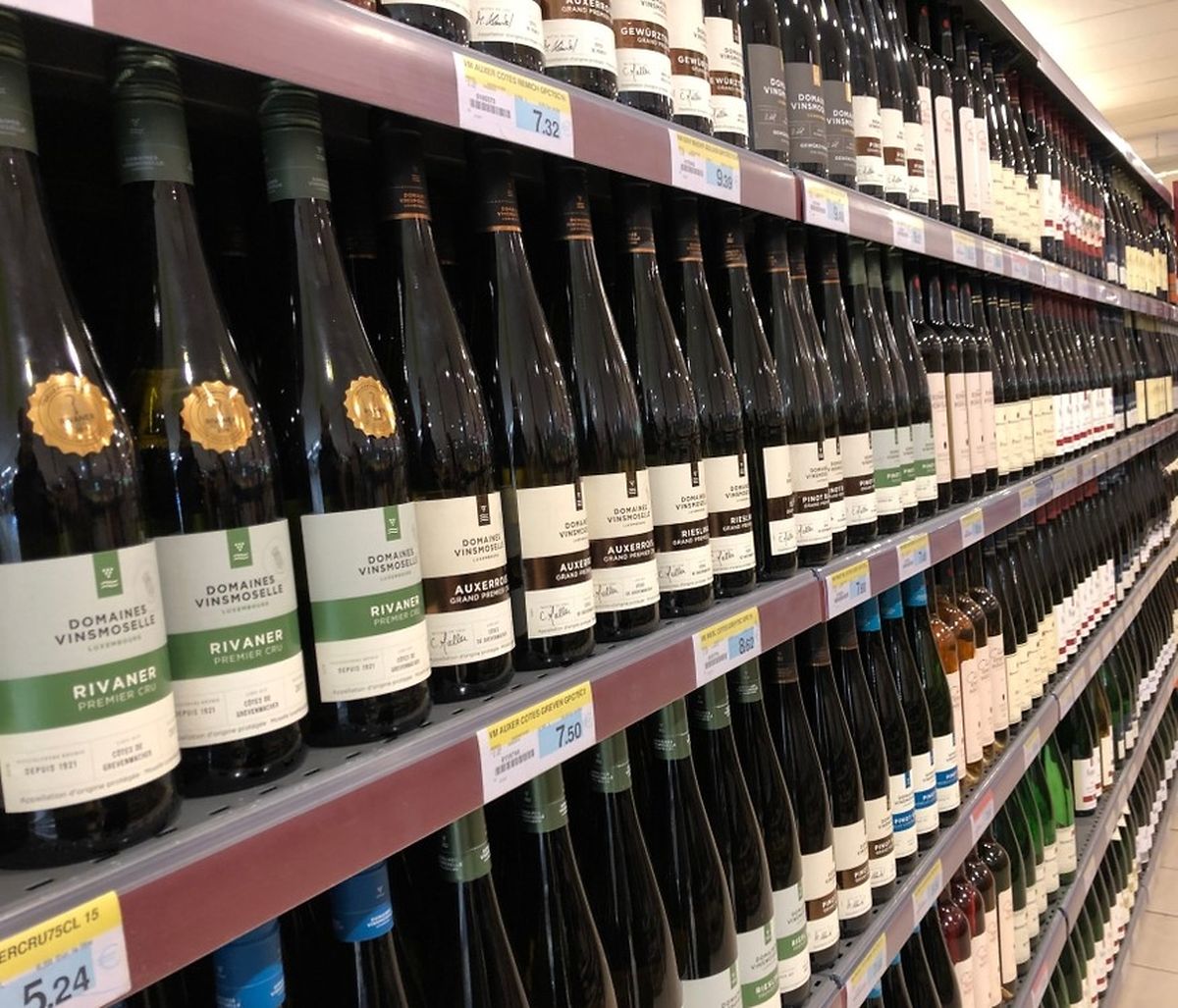 Rivaner is produced in the greatest quantity, but Luxembourg produces nine wines, Crémant, and speciality wines like straw, ice and late harvest wines Photo: Shutterstock
The wine growing region of Luxembourg stretches along the banks of the Moselle some 42km from Wasserbillig to Schengen. At about 1,300 hectares, it's smaller than a commercial Californian vineyard, and yet the Grand Duchy is home to more than 450 winegrowers and producers.
Luxembourgish wines are rarely tasted outside the greater region, given that two thirds of wine produced is consumed locally, and the rest makes it over the border, mostly to Belgium and Germany, with a few bottles reaching France.
Yet surprisingly in 2020, the French wine guide Hachette included seven wines and one Crémant from the Domaines de Vinsmoselle on its list, two of which received the Coup de Coeur.
There are six co-operatives representing the winegrowers under the collective name Domaines Vinsmoselle, and about 50 vintners who sell solely to private customers. The county produced a mere 152,000 hectolitres of wine in 2019/20, or slightly less than 20 million bottles.
Quality over quantity after WW1
Although Luxembourg's wine history dates back to Roman times, at the end of World War One the country was largely producing low quality Elbling which it mostly exported to Germany to be blended into other wines.
After the war, customs barriers between the two countries changed everything, and the winegrowers exchanged Elbling for Riesling, Pinot and Auxerrois grapes. The winegrowing area was also reduced, and lower grade sites returned to agriculture.
In 1925 the Institut Vini Viticole was created in Remich (and still exists today) to advise winemakers, and in 1935 the Marque National de Vins Luxembourgeois was created, providing a minimum standard for colour, clarity, bouquet and taste.
Superior wines can get the Vin Classé, Premier Cru and Grand Premier Cru labels. Today the mark also designates that the wine is only made from grapes grown in the Grand Duchy. The aim for Luxembourg wine-makers is to produce quality over quantity.
Specialist wines and Crémant
Luxembourg produces Auxerrois, Pinot Gris, Riesling, Pinot Blanc, Elbling, Pinot Noir, Gewürztraminer and Chardonnay, but almost a third of its wine is Rivaner – a cross between Riesling and Sylvaner grapes. Despite growing grape varieties similar to Germany, Luxembourg does not produce many sweet wines, but instead prefers ones more akin to the dryer Alsatian wines.