Top picks for new theatre season
Top picks for new theatre season
Theatre reviewer Sarita Rao gives her selection of performances to see in Luxembourg City theatres for the 2023 to 2024 season, which starts in October
Eun-Me Ahn's East-meets-West style of choreography in her new piece entitled Koshigi Monologue
Luxembourg's theatre season for 2023 to 2024 was announced earlier this month, together with the promising news that audience figures had gone up by more than 50% year-on-year, and that subscriptions were back to pre-pandemic levels.
The breadth of performances being staged at both the Grand Théâtre and Théâtre des Capucins widened significantly over the past season, with more emphasis on a variety of smaller productions with shorter running times. There's also been an increase in the number of English-language productions, by touring companies, but also local directors, such as Anne Simon.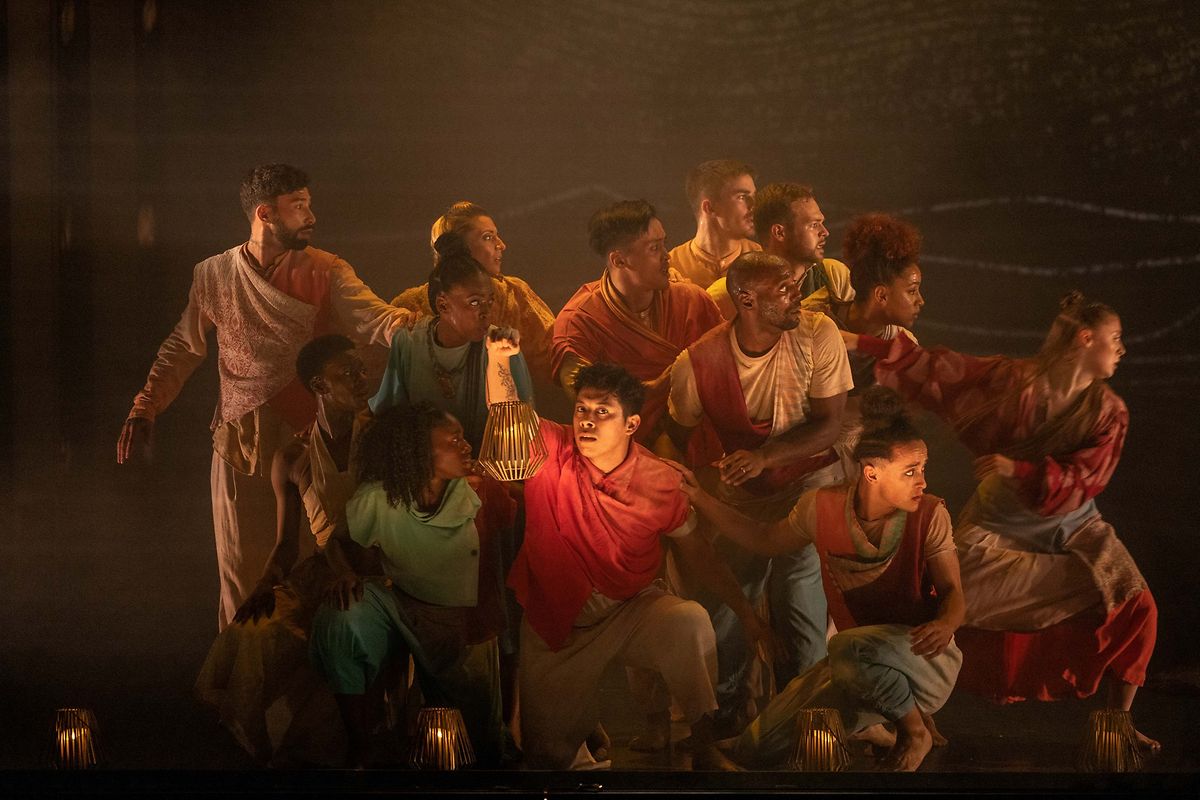 Message in a Bottle tells the story of refugees, and returns for the new season
Photo: ©Lynn Theisen
We've also been treated to some great non-verbal and dance performances, notably Message in a Bottle - that tells the emotional story of refugees' plight and returns to the Grand Theatre 25-27 January 2024 - the deeply moving Nature of Forgetting, about a man suffering early onset dementia, and Shanghai's Xeixin Theatre, at which vibrating jackets for use by audience members with hearing impairments were tested. These will all be available for the next season.
Another positive, is the fact that some shows are now performed three or more times, as opposed to the one or two nights in previous seasons. The ingenious and ground-breaking The Writer had eight performances.
The Confessions, Cock and C La Vie
What's in store for the 2023 to 2024 season? There'll be 49 productions, with five premieres, including the world premiere of Wim Vandekeybus' Infamous Offspring.
Whilst English-language theatre performances are rarer than those in French and German, there are some gems, including Alexander Zeldin's The Confessions, Claire O'Reilly's direction of Chris Thorpe's A Family Business, and Anne Simon's interpretation of Mike Bartlett's 2009 play Cock. Audiences are also in for a treat with the English Touring Company's performance of Shakespeare's Macbeth.
In the dance sphere, home-grown talent takes centre stage in December with short, one hour performances. These afford a great opportunity to try something different, and you can still get supper afterwards.
The red bridge project, which began in 2017 as a collaboration between the Luxembourg Philharmonie, the MUDAM, and the Théâtres de la Ville, launches its third edition celebrating the work of Lemi Ponifasio, a choreographer, dancer, director, artist, and activist who hails from Western Samoa and New Zealand. He takes his audiences into dreamlike, ceremonial spaces, telling the stories of marginalised communities from around the world.
Tickets for next season's performances will be available from 3 July. You can subscribe in advance for between 5-20 shows and put together a personal programme for the season, with reductions of up to 20% on ticket prices. Subscribers can book tickets now.
Our selection of theatre for 2023-4 season
Jerusalem – 13-14 October
A chance to catch Lemi Ponifasio's radical theatre and dance collaboration performed by Mau Dance. It promises slow ritualistic movement voiced almost exclusively in Te Reo Māori in the form of operatic singing, poetry, and chant, with traditional music and dance. However, it draws its inspiration from the life and work of Syrian poet Adonis (Ali Ahmed Sa'id Esber) and describes his epic poem Concerto Al-Quds (the latter is the Palestinian name for Jerusalem).
You can also watch Love to Death in February 2024, which brings together Chilean Mapuche singer and composer Elisa Avendaño Curaqueo, and contemporary flamenco dancer Natalia García-Huidobro, and was created after the murder of Camilo Catrillanca, a Mapuche former student activist and farmer.
S 62° 58', W 60° 39' – 19-20 October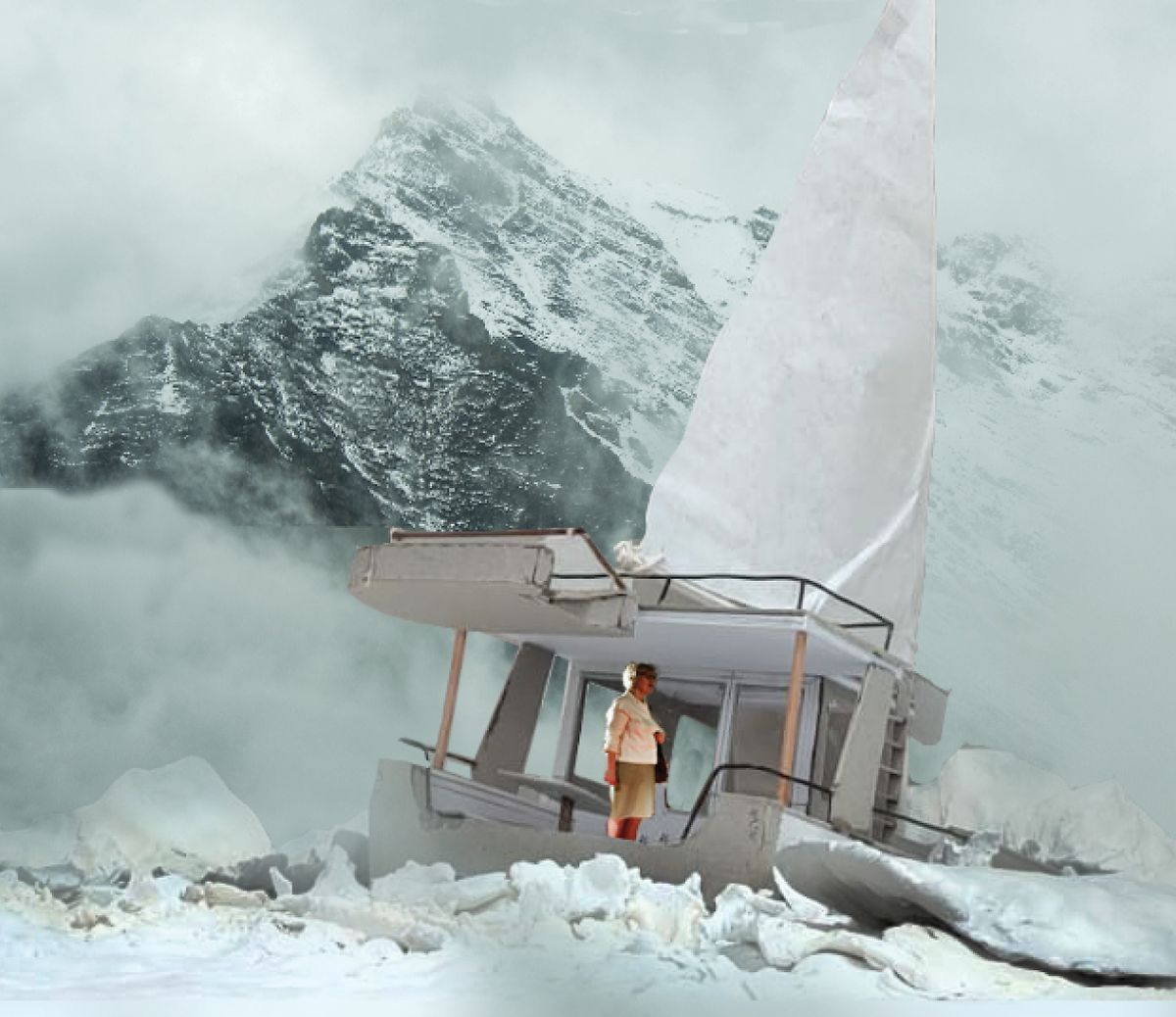 Peeping Tom perform a new piece based on the coordinates of where a ship has run aground and is stuck in the ice at Antarctica
Photo: ©Justine Bourgerol
Belgian-based dance theatre troupe Peeping Tom perform a new piece. The title comes from the coordinates of where a ship has run aground and is stuck in the ice at Antarctica. Expect a film set design and striking visual detail, plus a "play within a play" element where the audience espies the director and cast rehearsing the piece, in a reminder that art is ultimately artifice.
Macbeth – 25-28 October
Post Brexit, Macbeth seems even more poignant. A divided nation tearing itself apart gives the Macbeths their chance at the crown. But as many will know, ambitious dreams soon turn to nightmares. Macbeth remains one of Shakespeare's most performed tragedies (perhaps second only to Hamlet), and will be portrayed by the English Touring Company and directed by Richard Twyman.
Infamous Offspring – 7-8 November
Belgian choreographer Wim Vandekeybus is known for pushing boundaries in his collaborations. A regular for Luxembourg's theatres with Traptown in 2020 and Hands do not touch your precious Me in 2022, he returns with a world premier focused on Greek mythology. When Hephaistos is rejected by his parents Zeus and Hera for what they see as physical imperfection, what will happen next?
C La Vie – 23-24 November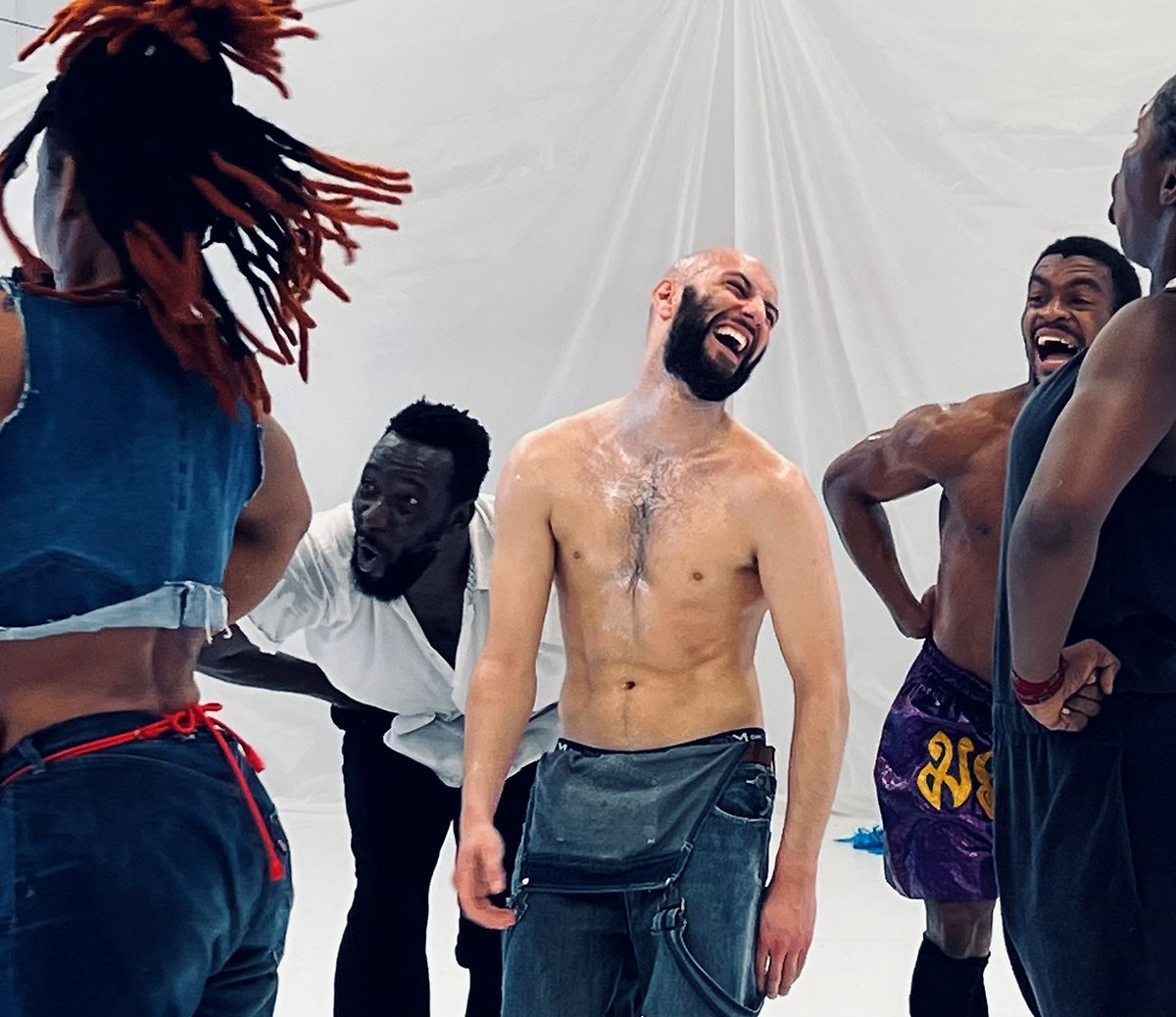 Faso Dance Theatre remind us of what makes life worth living
Photo: Arnout Andre de la Porte
Burkina Faso born-choreographer Serge Aimé Coulibaly, together with the Faso Dance Theatre, bring us C La Vie, inspired by political thinker Ece Temelkuran's book Together: A Manifesto Against the Heartless World. It promises to uncover and celebrate what makes life worth living in a post-pandemic world, in a fusion of western carnival and the ceremonial trance of the Africa Wara tradition from the Senufo region.
Five short dance performances – 5-17 December
During December, audiences have the chance to get a taste for new talent, starting with Venus Anatomique (5-6 December), by former TalentLAB project participant Sarah Baltzinger, whose self-styled movements look at the dislocated shapes of a "puppet body", exploring distortion, body dysmorphia, and the oppressiveness of the ideal female form. Enter a Venus factory, populated by dislocated and mechanical bodies.
In Ne me touchez pas (8-9 December), Laura Bachmann, who collaborated with Wes Anderson on choreography for the film The French Dispatch, and more recently with Tanztheater Wupperthal, presents her first choreography for the stage – an exploration of intimacy, inspired by a line written by Doris Lessing – "don't touch me because I am afraid of feeling". It explores the power of touch from the comforting to the non-consensual, and the tender to the taboo.
Less than one hour long, Luxembourg-based Rhiannon Morgan's Clementine (12-13 December) is a duet inspired by the human compulsion to look for a partner. It uses screens and live camera to explore our need for contact, and to be loved and valued. Morgan has danced in several pieces including Let me Die Before I Wake.
The final "short" comes from Shahar Binyamini, a former dancer with the Batsheva Dance Company. He has since created works for German and Korean dance theatre, and More Than is a futuristic new piece featuring six dancers (16-17 December).
A Family Business – 24-25 January
British writer and performer and associate at Manchester's Royal Exchange Chris Thorpe brings his third in a trilogy about the way people think, A Family Business, performed in both English and German (with subtitles). It looks at the threat posed by nuclear weapons and asks how a politician can decide to do the unthinkable. Directed by Claire O'Reilly, A Family Business has already been well received by British theatre reviewers.
10000 Gestes – 8-9 March
Manchester was also where this piece was first performed, in a disused depot. Choreographed to Mozart's Requiem, some twenty dancers flood the stage performing individually unique moves.
Nelken – 13-15 March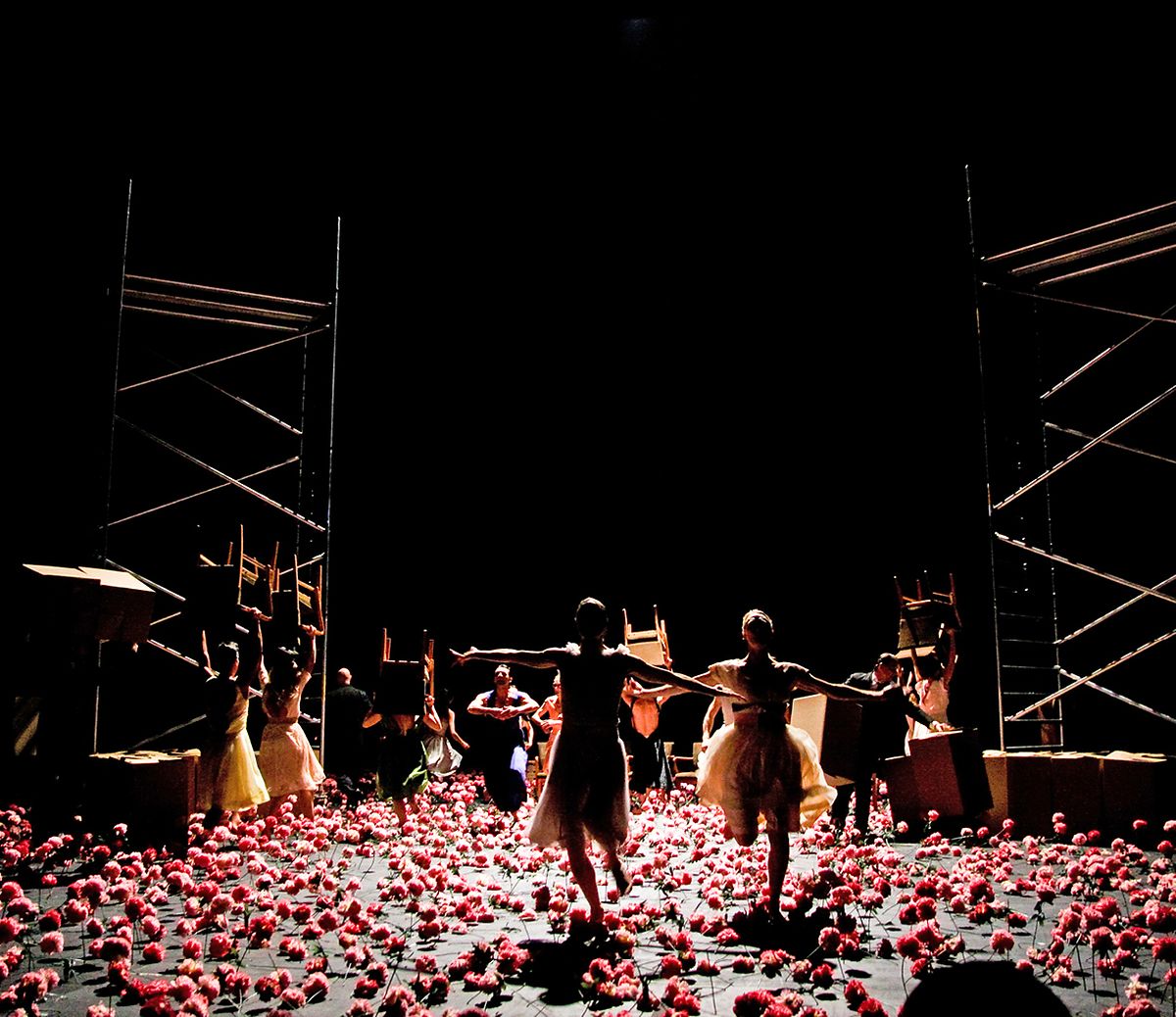 A stage carpeted in pink carnations
Photo: ©Oliver Look
Every season sees Tanztheater Wuppertal perform in Luxembourg, something originally conceived and choreographed by the late and great Pina Bausch. Nelken, which translates as Carnations, sees the stage carpeted with pink flowers like a garden of Eden. Tanztheater explores the paradox between innocence and horror, through tension-filled dance routines, set to the varied music of George Gershwin, Franz Schubert, and Louis Armstrong.
Koshigi Monologue – 23-25 April
Eun-Me Ahn's East-meets-West style of choreography was last seen on stage with non-stop dance and holograms in Dragons. This new piece is based on interviews with older women about their first sexual experiences in post-war Korea, and sees nine dancers embody shy, sometimes sad, sometimes angry testimonies of ignorance, social pressure, arranged marriages and violence.
The Confessions – 3-5 May
Alexander Zeldin writes and directs unique pieces that unpick the reality of people who live on the margins of society, with great humour and humanity, as seen in last year's Faith, Hope and Charity, part of the Inequalities trilogy. An associate artist of the Théâtres de la Ville, Zeldin's new play, The Confessions, is based on interviews with his mother, who started life in New South Wales, Australia, and married a Russian Jewish refugee in 1980s London.
Cock – 14-24 May
An exploration of sexual identity perfect for today's more sexually-fluid world, Mike Bartlett's play Cock sees John taking a break from his long-term boyfriend, only to accidentally meet the girl of his dreams. The darkly comical forces of his indecision come to a head at a dramatic dinner party confrontation. First staged in 2009, this version is directed by Anne Simon, who has been a stalwart for English-language theatre in Luxembourg these past ten years, with her recent direction of Richard II and The Censor.
Ballet for June
Traditional ballet gets a makeover in the two performances planned for June 2024. First up, Canada's Ballet BC presents three recent works, whilst Birmingham Royal Ballet makes its first ever visit to Luxembourg, with We are Malala, a new ballet, inspired by Malala Yousafzai, the world's youngest-ever Nobel Peace Prize winner, who now calls Birmingham home.
---
The Luxembourg Times has a new mobile app, download here! Get the Luxembourg Times delivered to your inbox twice a day. Sign up for your free newsletters here.
---