Cinemas across Luxembourg
Cinemas across Luxembourg
From a cosy cinema in a former school to an art deco spa with big armchairs and lots of leg room, we list regional cinemas and what you can expect
Grevenmacher's Kulturhuef cinema screens 14 shows a week and has "Moonlight Cinema" nights
Have you ever considered heading to Bettembourg, Kaler, Mondorf or Diekirch for a night at the movies?
Pretty much every regional cinema is considerably cheaper than the big names found in the city, and many have super comfy armchair seats with plenty of leg room, parking nearby and a great choice of new releases, cult classics, and kids' films. Some screen Luxembourgish films with English subtitles.
Locations are also unique in some instances – former schools, slaughterhouses, timber yards and even an old water house, part of the Domain Thermal in Mondorf. We look at what you can expect, added extras like cafes and the price of a seat.
CinéLeParis – 12 rue de la Gare, Bettembourg
This cinema club is an asbl run by volunteers, housed in a cosy, old-style venue and it has been running since the late 1970s. With a 12m by 5.5m screen and a Christie 2230 2k digital projector, screenings have a high quality picture, sound and subtitles. Reviewers rave about the leg space in the 170 seat cinema, which is almost double that of most regular auditoriums.
The armchair-style seats also have cup holders and you can buy drinks and snacks in the foyer. The price is between €6.50 to €8.50 depending on the length of the film and if it's in 3D.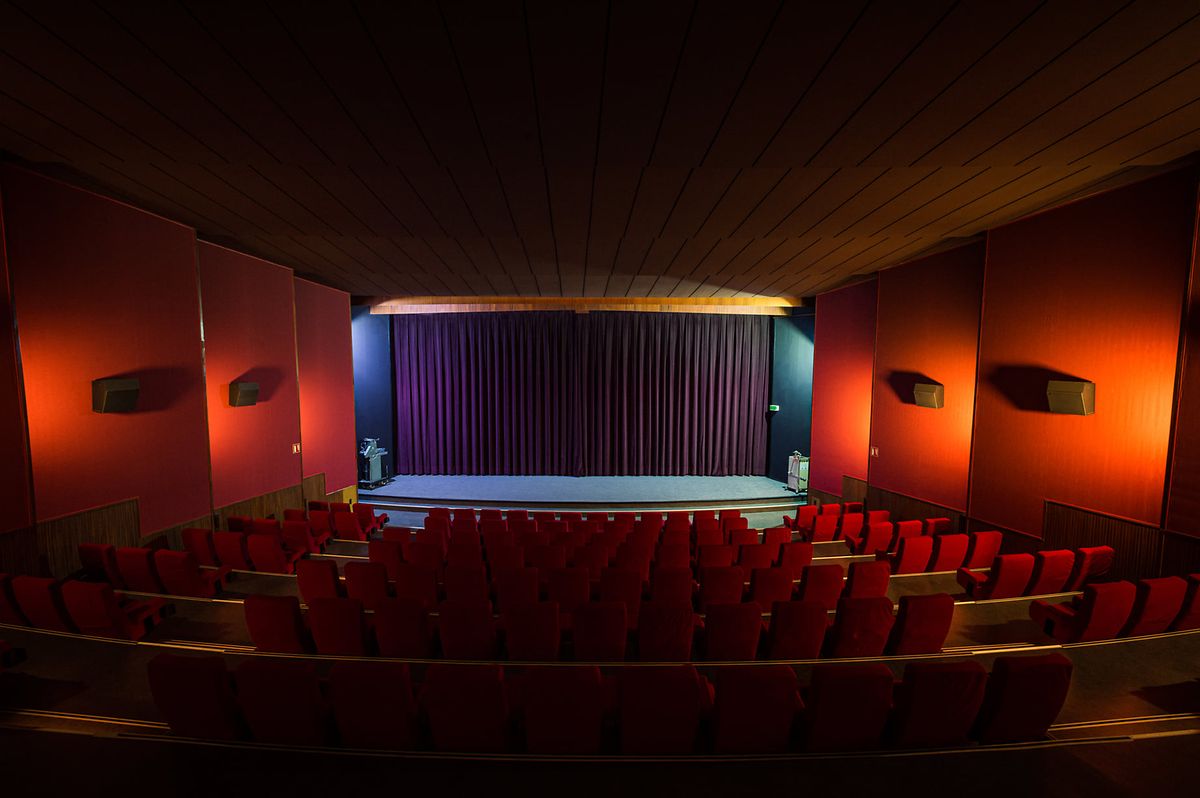 Version Originale (VO) means films originally in English remain in that language but are subtitled
Photo: Facebook/Ciné Le Paris
Don't think this place just screens old movies. The weekly line-up features films mostly from 2023, including original Luxembourgish films, such as The Little Duke by Andy Bausch, and international ones such as Love Again (original version with subtitles) or Super Mario Bros (German dubbed). It's worth checking online to see if the original version is in English, as subtitles are unlikely to be.
Ciné Scala – 46 rue de l'Industrie, Diekirch
A large cinema set in a former timber mill with 473 very comfy multi-coloured armchairs in five cinema halls, which means there are several movie screenings a day. There is ample parking outside and it's close to the train station, plus all the halls can accommodate wheelchair users without barriers. The 4K projection ensures razor sharp images and some films are screened in 3D (for an additional €1 entry). Scala's hall 1 has the Dolby Atmos sound system. Entry for adults is €7.50.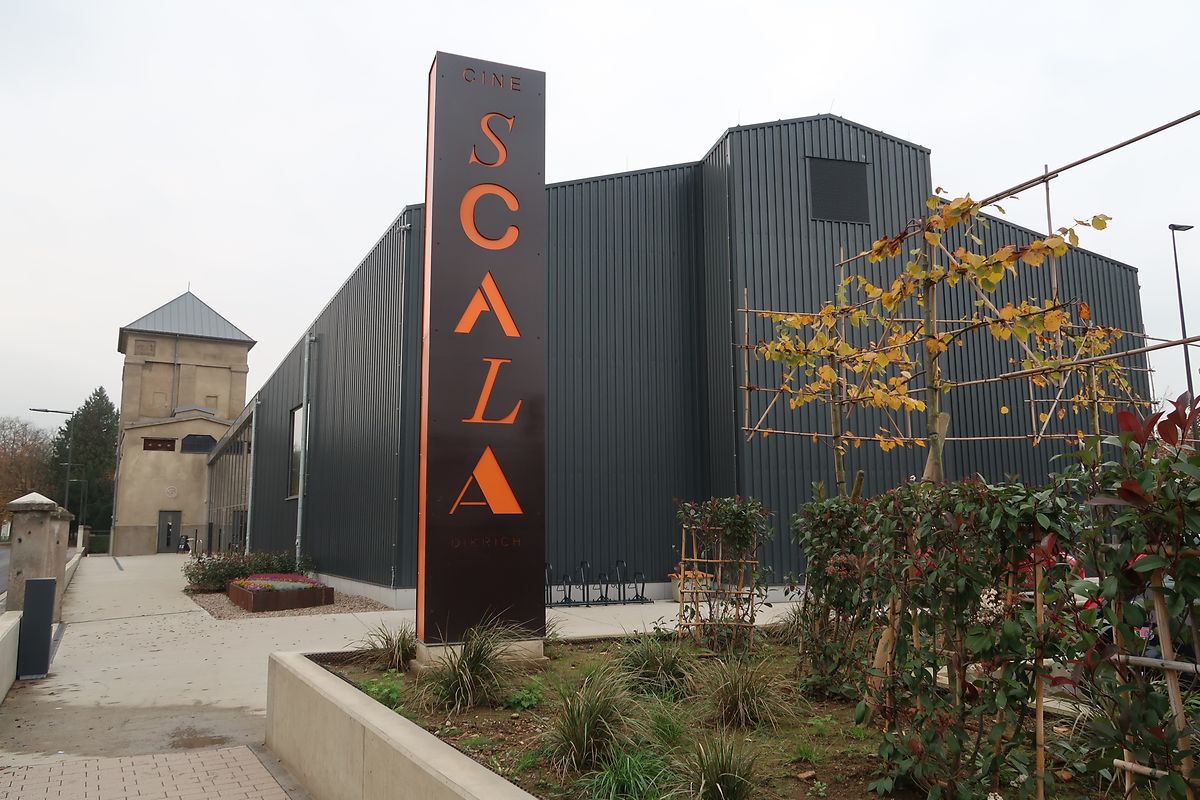 Five cinema halls inside this former timber mill, with parking adjacent, screening new releases and much more
Photo: Nico Muller/LW-Archiv
Major releases are shown in original version and German in parallel for the first few weeks, although the cinema acknowledges that German versions fill more seats. Weekly schedules include classics in addition to current releases, German, French and Luxembourgish movies. There are kids' films like Ernest & Celestine, horror ones like Evil Dead Rise and Marvels such as Guardians of the Galaxy Vol 3.
Ciné Starlight – 1b rue de Centenaire, Dudelange
There are a lot more German, French and Luxembourgish films at this cinema in its weekly line up of 46 screenings, but with English subtitles in some cases, as well as plenty English-language films. You can catch The Little Duke with English or French subtitles. There are two halls, the larger one accommodating 144 people and the smaller one with 55 seats.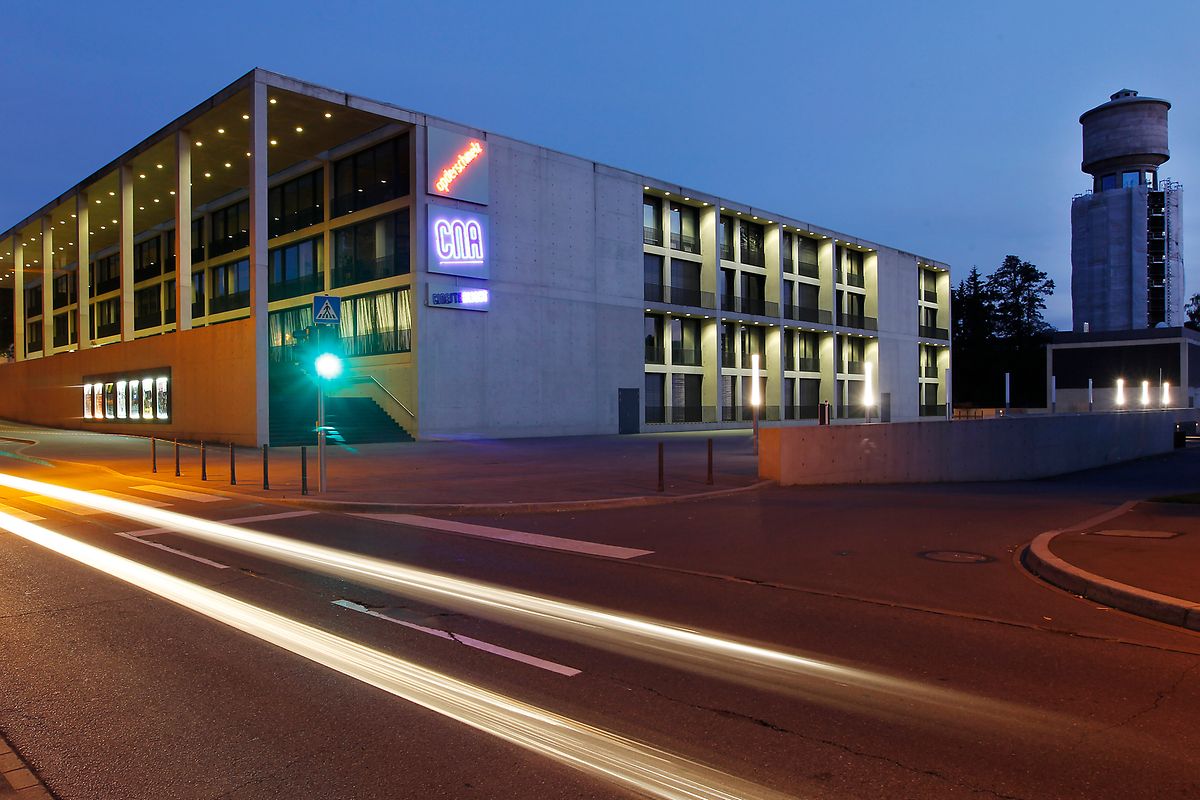 46 screenings a week and a huge variety of films
Photo: Serge Waldbillig/LW-Archiv
CinéStarlight also hosts debates, previews and cine-tea parties for younger audiences, and hosts screenings for schoolchildren. It's also home to the Villerupt Italian Film Festival and shows some of the films for the Luxembourg City Film Festival. Entry is €7 for adults and €5 for children.
Ciné Sura – 18 rue de la Montagne, Echternach
This tiny cinema with one hall offers popcorn and snacks, but also a Sunday breakfast buffet with a screening. Doors open at 10.00 and you can load up with croissants, donuts, sandwiches, pancakes, and hot and cold drinks before the screening starts at 10.30. Ideal for a family morning out on a rainy day.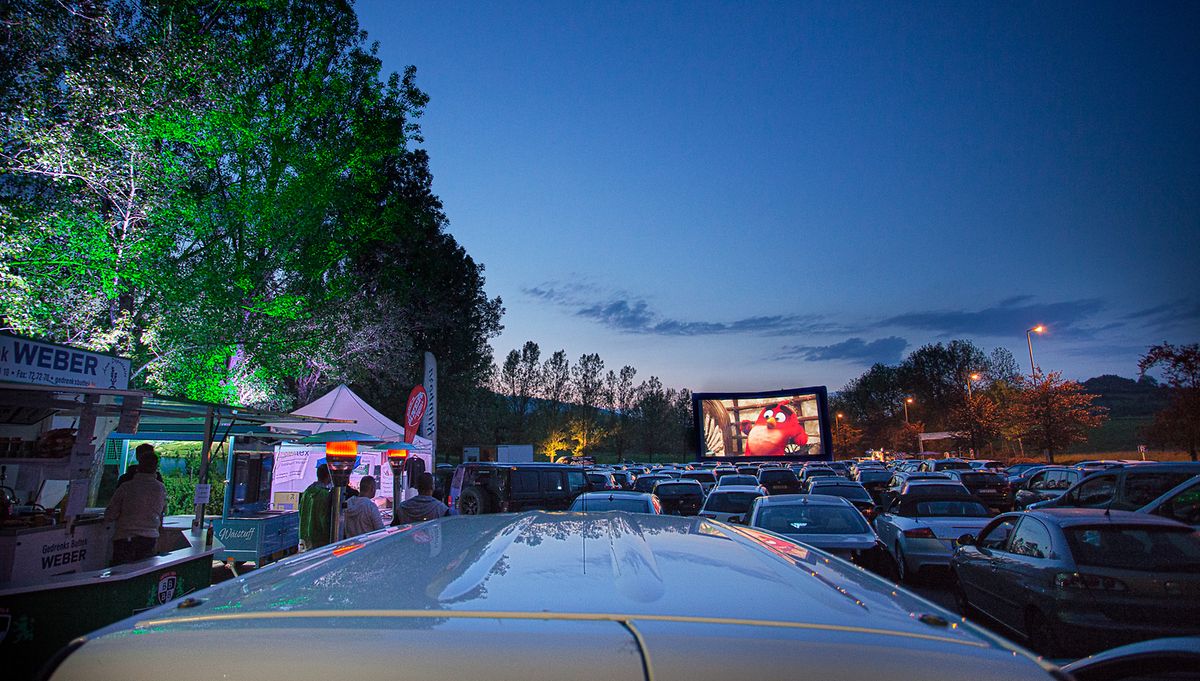 Ciné Sura plans a drive in movie week this summer
Photo: Viktor Wittal
In summer it hosts the open air cinema screenings in Echternach and this year there will be a drive in cinema from 26 May to 3 June. It also offers One World Film Days (19-21 May), taking in some of the award winning or ground-breaking cinema from around the world. Located in the old town area it seats 110 people in old-school red armchair seats. Part of the CDAC it offers current films, arthouse and kids' films and has 2k digital 3D projection and Dolby Digital sound. Tickets cost €7 from Monday to Wednesday and €8 on other days of the week.
Cine Kinosch, 116 rue de Luxembourg, Esch-sur-Alzette
With a 72 seat capacity, Kinosch used to house the boiler room of the former slaughterhouse that is now Kulturfabrik. Since 2018, the cinema screens documentaries and films from Luxembourg's heritage every Wednesday, in addition to classic and cult films from the 1960s to the 1990s. It also hosts debates, small concerts, and literary readings. On 24 May it will be screening the documentary SEED: The untold story in English (with French subtitles). Tickets cost €5.
Kulturhuef – 54 route de Treves, Grevenmacher
Also screening new releases, arthouse and kids' films over 14 shows a week, Kulturheuf cinema is part of the wider cultural centre in Grevenmacher with a museum, currently showing an exhibition on printing press father - Gutenberg. On Friday and Saturday evenings, audiences can combine a night at the cinema with a Bistro Burger. Tickets cost €8 for adults and €7 for children under 14 years. Seating for 80 people, the cinema has 14 screenings a week.
Some screenings take place with talks from the director or experts in certain genres or if you can enjoy its Moonlight open-air cinema in July, preceded by a film quiz for film buffs. Located in the outdoor courtyard, audiences are invited to bring their own deckchairs and blankets, and tuck into food and drinks provided by the bistro.
Kinoler – 38 rue Principale Kahler
Another cosy little local cinema that opened in 2018, this cinema has only 46 seats and is run by volunteers. It is located at the old school building in the village and is adorned with a mural from local urban artist Alain Welter, like many of the buildings in the village of Kahler. If you haven't been before, it's worth going a little in advance of a cinema screening to walk around Kool Koler and see the various murals that adorn houses, farm buildings and stables.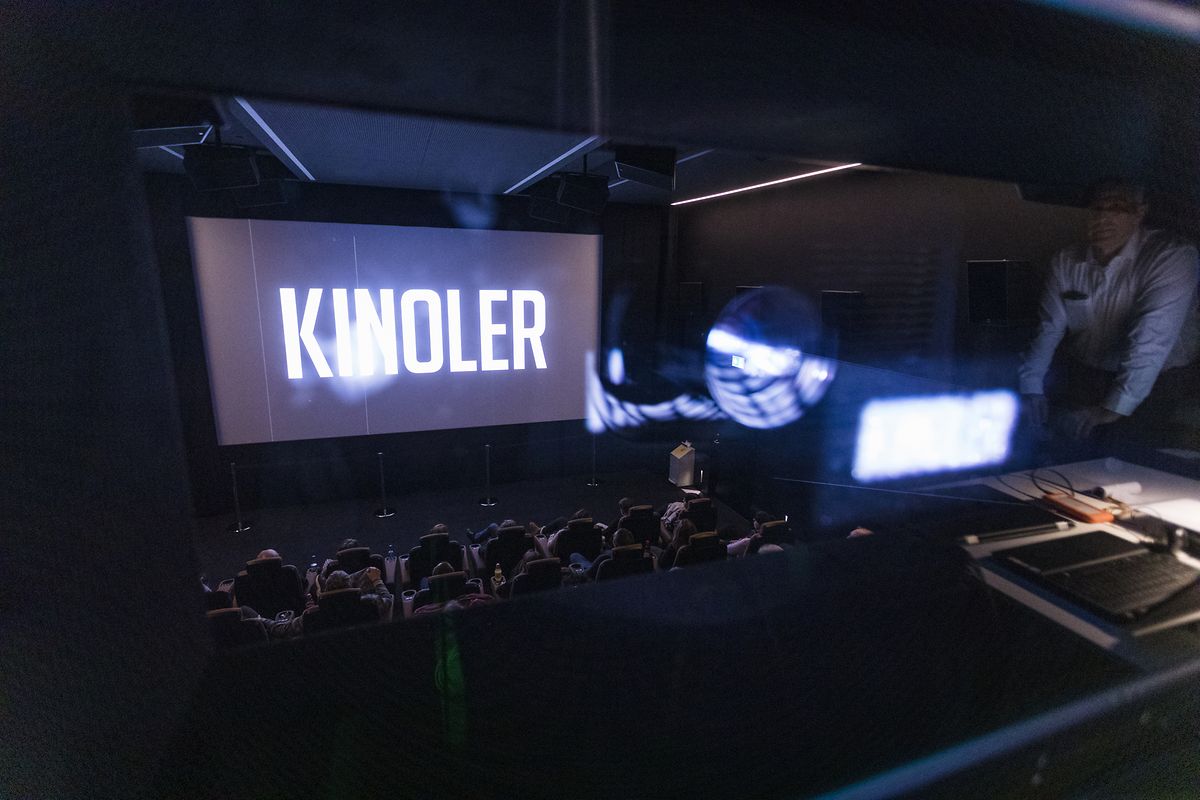 Kool Koler's Kinola is set in a former school and adorned with one of the murals for which the village is famous
Photo: Caroline Martin
There's only one movie a night in the evening, although in the summer months the Kinoler runs drive-in movies, often shown in original version, so you can watch things like A Man Called Otto in English. The cinema has in the past staged local English-language theatre productions with local theatre group BGT. Tickets for a screening cost €8 for adults and €6 for students and children.
Ciné Waasserhaus – rue des Bains, Mondorf-les-Bains
In prime position beside the park, this quirky little cinema run by Caramba has comfortable seating and a great sound system according to reviewers. The Waasserhaus is part of the Thermal Domain in Mondorf and, as its name suggests, it was used for therapeutic water treatments. Designed in Art Deco style it was converted into a cinema in 2012, with a capacity of 54 individual leather armchairs with lots of legroom. The screen has a base of 9m and covers the entire field of vision for a spectator. There's a lounge bar for a pre or post screening drink, and it can be rented for private screenings.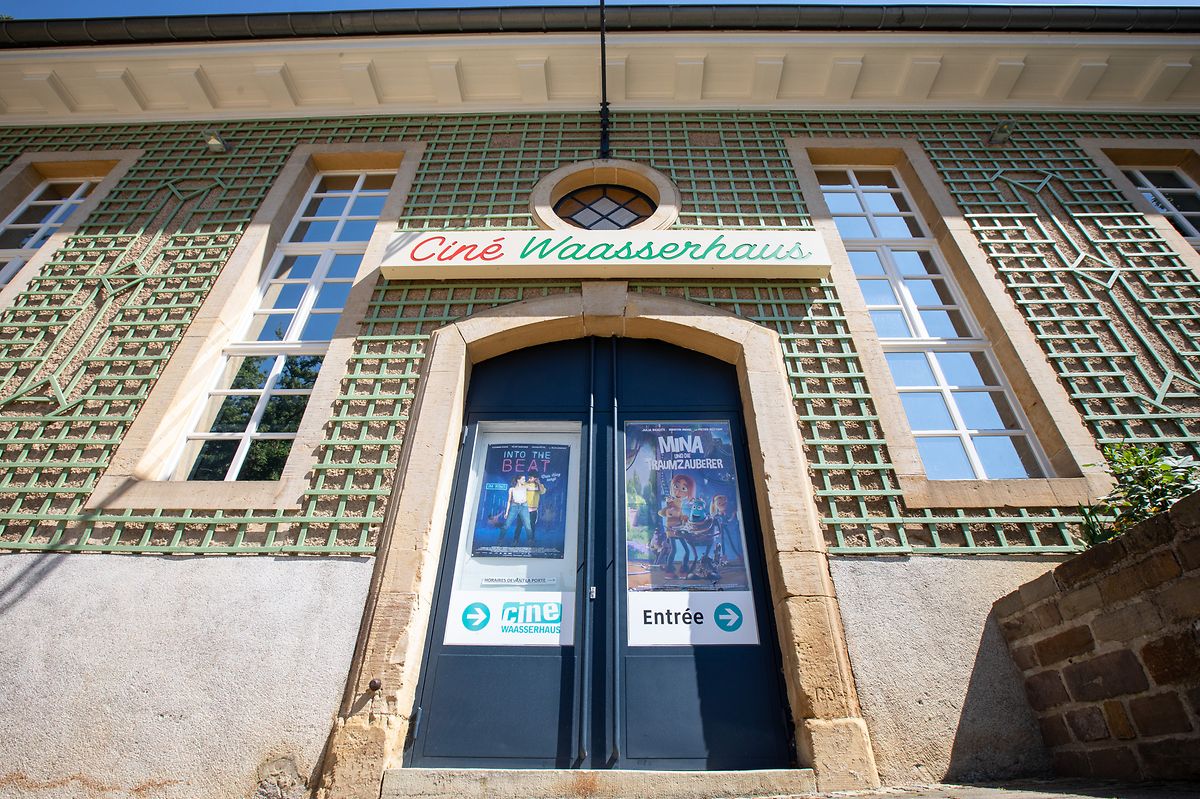 Art Deco and Arthouse cinema in this movie theatre by the park
Photo: Guy Jallay
The programme includes family films but also art house and cult films. Some films, including ones in Luxembourgish and Russian, have English and French subtitles but blockbusters like Super Mario Bros and Guardians of the Galaxy are dubbed into German. Tickets cost €11 for an adult, €9 for a student and €7.90 for a child. Families of four or more pay €8.50 per ticket. According to its website, the cinema is open every day of the year.
Cinema Kursaal – 8 rue des Martyrs, Rumelange
The oldest cinema in Luxembourg is also run by Caramba. Built in this southern town in 1908, it was transformed into a cinema in 1911, although it has since undergone renovation. Long-legged people will appreciate the 140cm space between each row of seats, 99 in total, but for VIP treatment head to the balcony. Perfect for a little privacy as there are only four rows of leather tilting leather armchairs (24 in total), which tilt backwards and are spaced apart by two metres. Small tables mean you can set down a plate of food or a glass of beer in the VIP area.
Like its sister cinema the Waasserhaus it has a good mix of new releases, cult classics and children's films, and tickets are the same price, except for VIP ones which are €15.
Kino Beim Schlass – 32 rue du Chateau, Sanem
Not an indoor cinema but an open-air one that takes place in the grounds of the castle in early September for a week. Screenings are both in original version and dubbed and both have subtitles. Last year films included Minions – the rise of Gru and Nope.
Ciné Orion – 24 rue de la Gare, Triosvierges
Some films in their original language English and some dubbed into German, you can also get French and Dutch subtitles. Cinema Orion has only one hall, and one film a night, so check the agenda before heading here, where tickets are €8-9 depending on if the film is in 3D. You'll also get Dolby Digital Surround X. It seats 118 people and is housed in a grey building next to a brasserie, so be careful you don't miss it.
Ancien Cinema Café Club – 23 Grand Rue, Vianden
More a café, with great food and a huge variety of coffees, this place housed in a former cinema isn't a regular one, screening Tom & Jerry cartoons much of the time. However, it does have some cinema screenings, including the documentary Saving the Dark, which will be shown on 20 May, and it also hosts film shorts every year, providing transport to and from the venue by bus from Glacis. You won't have wasted your trip however, because beside having something to eat the place hosts live music and plenty of art exhibitions.
Ciné Café Prabelli, 8 rue de la Montagne, Wiltz
A café chill area with sofas and a pool table so you can dissect the film you've just watched (in a cinema with 100 seats). There are three films a day, two at lunchtime (12.15 and 14.30) and one in the evening. You can pre-order a sandwich for the lunchtime screenings or bring your own (it says on its website).
This cinema is part of a cultural centre that organises concerts and cabaret performances, which is no doubt why the non-profit owners, Cooperations, called it Prabelli (which means Umbrella). They also offer people with disabilities employment and training. Tickets cost €7 for adults, €6 for students and €5 for children under 12 years.
---
The Luxembourg Times has a new mobile app, download here! Get the Luxembourg Times delivered to your inbox twice a day. Sign up for your free newsletters here.
---