Cinema is popular, but two tickets cost the same as a meal for two in a budget restaurant
With food and fuel prices on the rise, date night or doing something with friends can be tricky if you are on a budget. So how much does a trip to the cinema, a show at the theatre, a budget meal or a comedy night cost these days?
You might be surprised that a trip to the cinema is still one of the cheapest dates, costing you just over €3 if you head to Cinématheque, closely followed by a free, open mic comedy night at Vantage bar where a pint of beer is just over €5. A buffet platter for two at the Green Olive is less than €30, and you can get the odd theatre ticket at Théâtre des Capucins for €10-15, or less if you are under 26 years.
Cinema
Gen Z dream in 4DX and cinema is increasingly the entertainment of choice above theatre and bars, although prices vary hugely depending on where you go, and what type of experience you choose.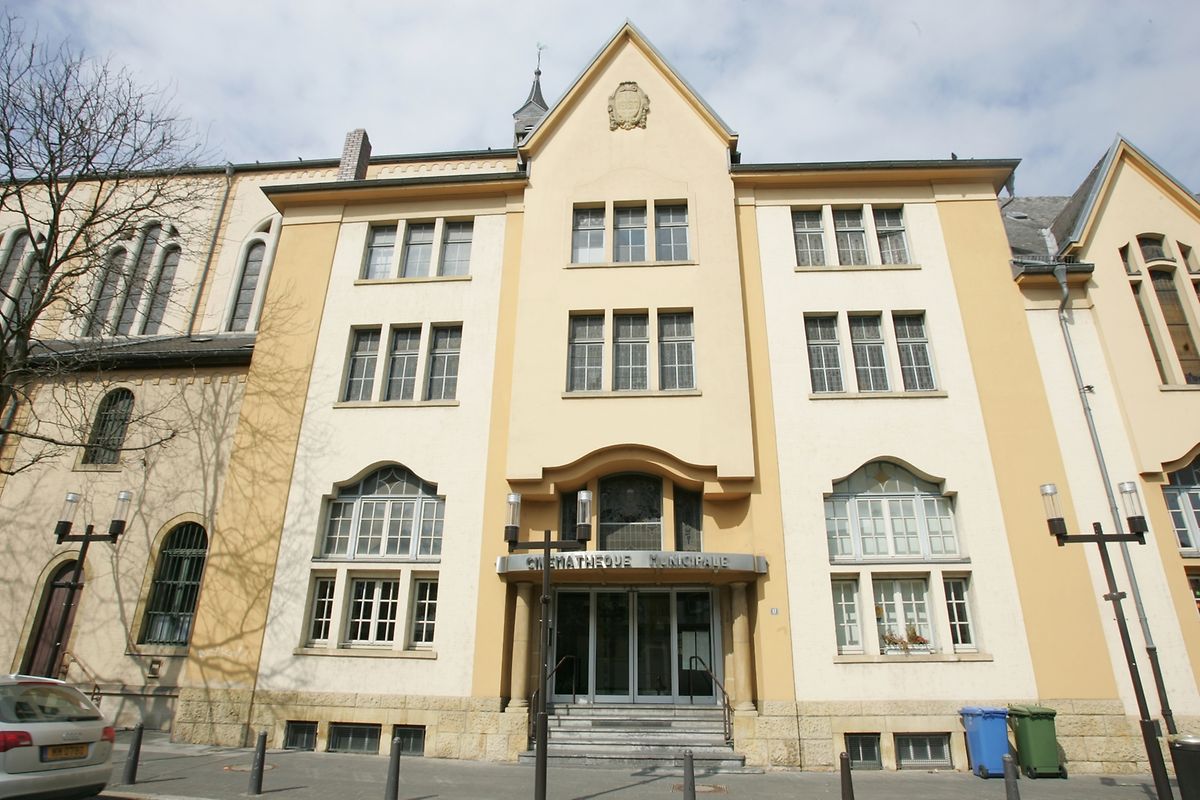 You will need to check the programme at Cinématheque, but tickets cost a paltry €3,70
Photo: LW Archives
Kinepolis Kirchberg's 4DX experience, great for action movies, will set you back €18,95 plus 3D glasses costing between €2,50-5. If you opt for ultra-laser then expect to pay €14,95 a ticket, whilst a standard film screening with no whistles and bells will cost you €11,95. The smallest size popcorn carton is €2,85. If you're a regular movie-goer or want to go with a bunch of friends, you can get the 10-ticket card for €95, and students get a 20% discount on tickets and at the snack shop.
Arthouse cinema comes at a similar price at Ciné Utopia in Limpertsberg, with entry costing €11,35. If you want a cheap night out, head to Cinématheque (but check the programme first to see what language the film and subtitles will be in). Tickets cost a paltry €3,70, or €25 for 10 entries.
Find out what's on at the cinema here.
Theatre
You would not think it, but live action is cheaper than its recorded cousin. Dance and drama will set you back as little as €8 at Théâtre des Capucins, although on the whole, tickets for performances here and at the Grand Théâtre are usually between €20-25, but those under 26 years can purchase the same seats for just €8.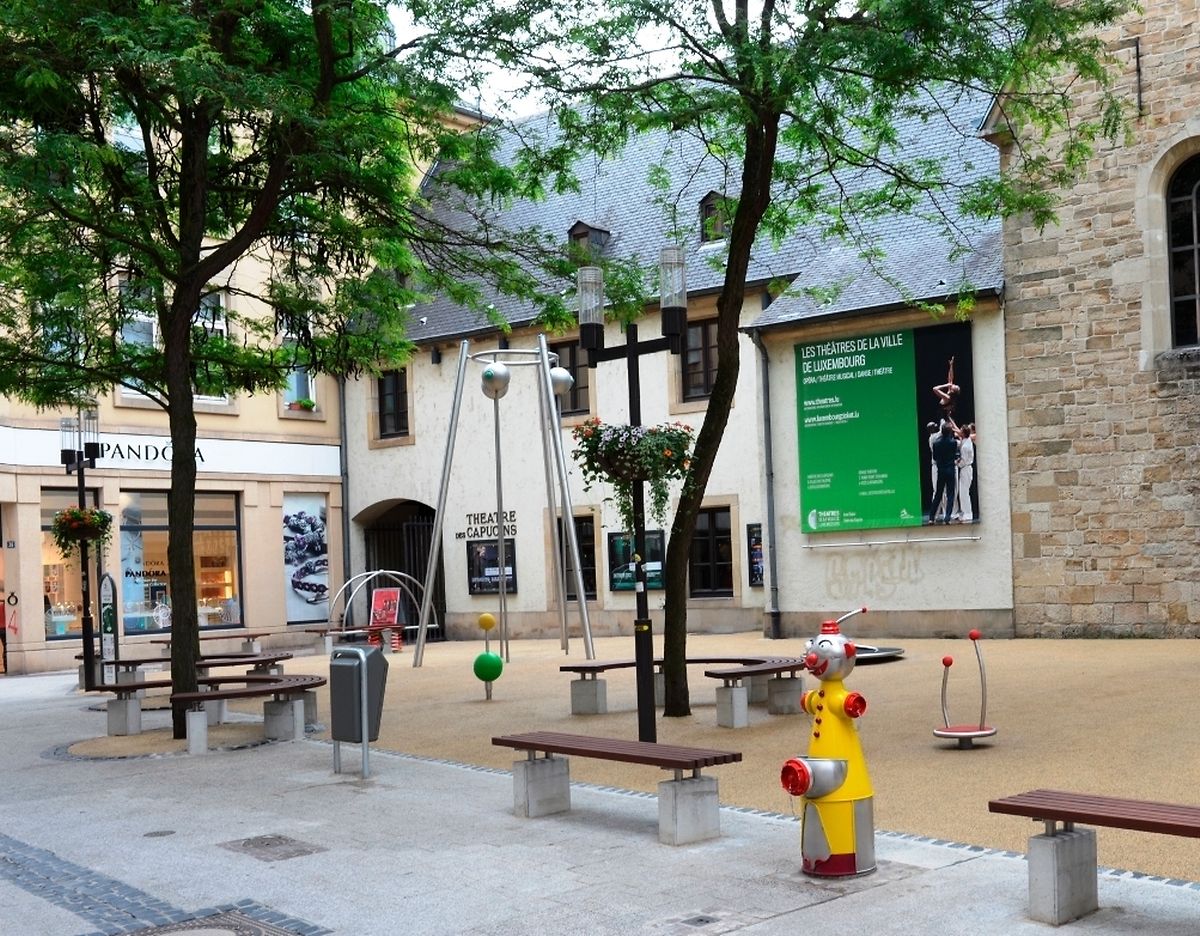 You can get tickets for €8 for under 26 years at Théâtre des Capucins
Photo: LW Archive
If you live in the regions, theatre will actually cost you a bit more, with tickets at Mamer's Kinneksbond and Mierscher Kulturhaus usually between €20-30 depending on the type of performance. You will pay similar prices at Neimënster Cultural Centre for theatrical performances, although you can catch a jazz band for as little as €6.
Check out our article on where to watch English-language theatre in Luxembourg.
Meal out
Gare is the ideal location for cheap eats, and Pasta Buongiorno at rue Glesener is a good option. Plates of pasta from €8, many pizzas for less than €10, and tiramisu for €4. It's a simple setting. For a more stylish wooden setting and a buzzy atmosphere you can get pizza and pasta at Trattoria dei Quattro for €10-15 and you're in a good location for a drink afterwards.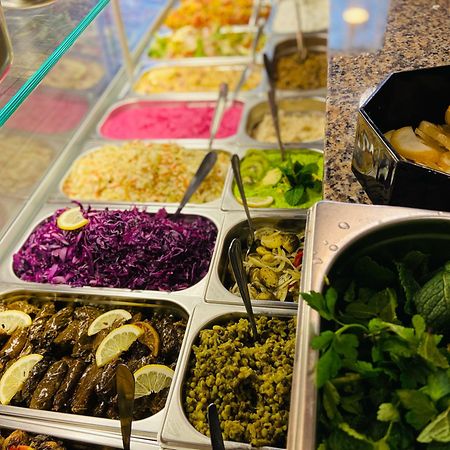 A vegan/vegetarian buffet for two is just €28 at the Green Olive
Photo: Green Olive
Natural wood and eco-chic combine at Green Olive, where you and your partner can feast on a veggie buffet for two, including hummus, baba ghanoush, potato pancakes and stuffed vine leaves for €28, with a Rosport Lemon setting you back €2.
Lebanese social restaurant Chiche! has now expanded to locations in Leudelange and Esch-sur-Alzette, in addition to its flagship place in Limpertsberg. You can tuck into Middle Eastern kebbeh, meat dumplings, or spice potato wedges served with coriander, with main meat dishes from the grill starting at €11, and seafood ones from €10.
Check out our article on city dining on a budget for more inspiration.
Beer costs but laughs are free
Comedy nights are a good ice breaker for a date or a great place to go with friends. Watch out though, as prices at the bar might be higher than you expect. If you choose an open mic night at Vantage on Tuesday or Up Down bar on Thursday, entry is free (you should reserve seats at Vantage Bar), but you won't know what you might get in terms of quality of stand up. A pint at the latter will set you back €5,90 and at the former €5,50.
For something more tried and tested, check out the comedy nights organised by Luxembourg Laugh Out Loud (LOLL) and Luxembourg Comedy but expect to pay €15-20 for your ticket, or read our article on comedy venues for more ideas.
---
The Luxembourg Times has a new mobile app, download here! Get the Luxembourg Times delivered to your inbox twice a day. Sign up for your free newsletters here.
---