Great playgrounds
Great playgrounds
Children can finally use the equipment in playgrounds again, so here are some of the most exciting ones plus how to find your nearest slide and swings.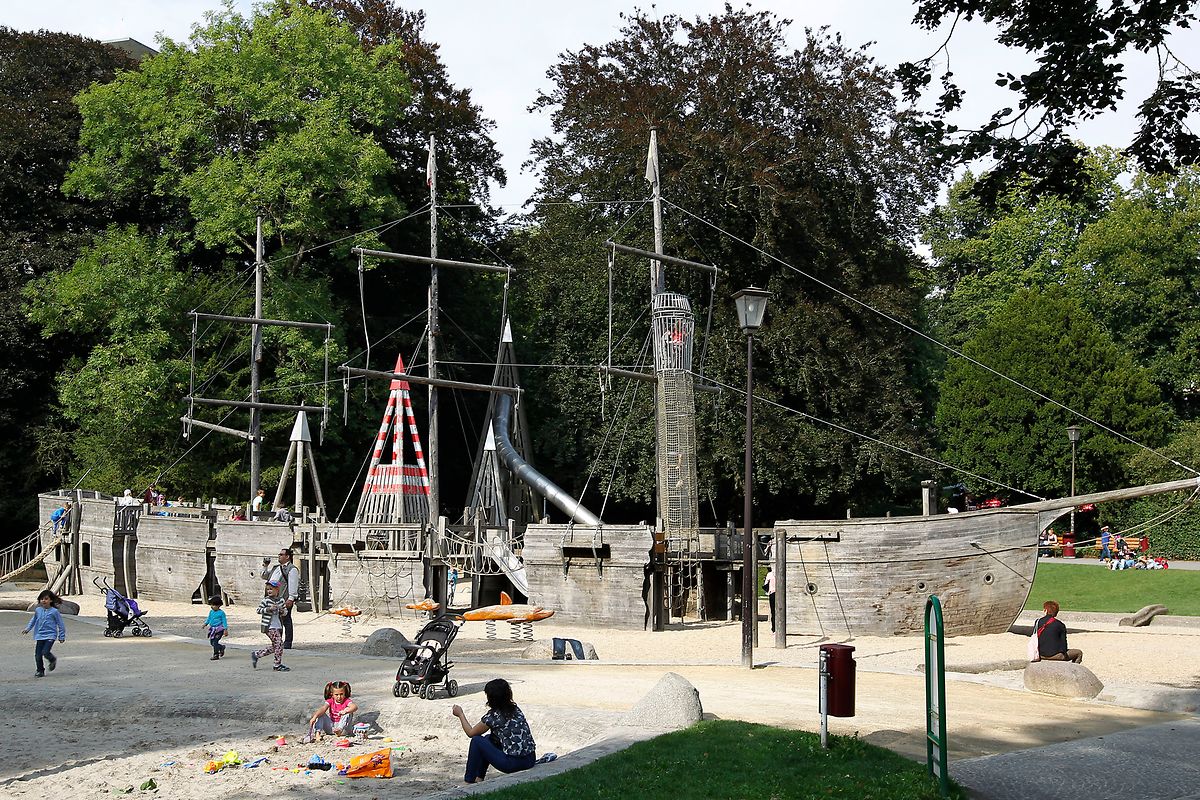 The pirate ship children's park in Luxembourg City Photo: Serge Waldbillig
Luxembourg is full to brimming with play parks for kids. Every commune boasts at least one play area and recreational spaces attached to primary schools are often open to all children outside of school hours.
If you fancy packing a picnic and tiring out the tiddlers in a new playground, here's a few of our suggestions.

Regulations - children under the age of 13 years no longer have to wear a mask in outdoor playgrounds (but must in indoor play spaces).