Language cafes
Language cafes
Get talking in Luxembourgish, French or several other languages, at one of these language cafes or meet ups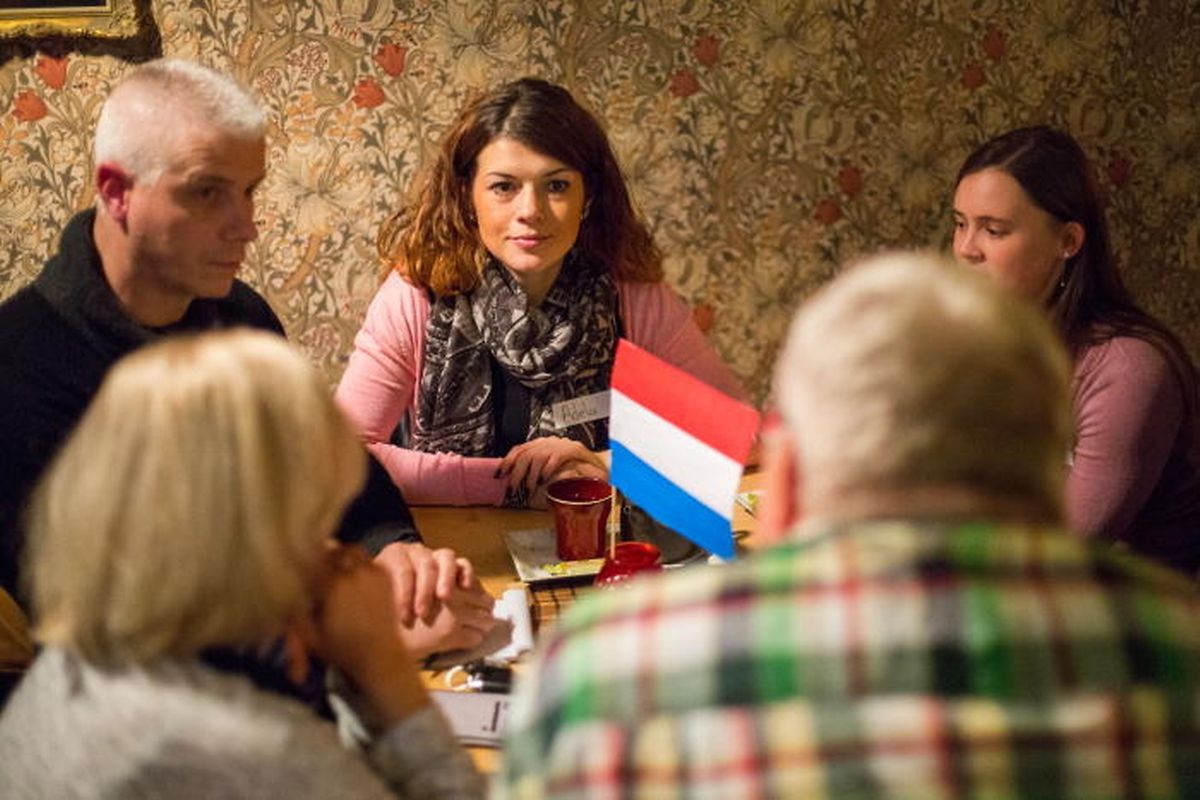 Cafe Babel is run by Strassen commune. Photo: Lex Kleren
Learning a language on paper or in the classroom is one thing, actually speaking it, being understood, and holding a conversation is another.
If you're trying to learn Luxembourgish or French, it might be best to test your capabilities at a language cafe rather than on an unsuspecting neighbour. They're a great way to integrate and improve your language skills, so here's a list to try out your "Sproochen".
If we've missed a language cafe you attend or run, let us know and we'll add it to the list.
ASTI – Luxembourg City
Long-established ASTI (Support Association for Immigrant Workers) holds conversation tables at the Drescherhaus Cultural Centre in Luxembourg-Dommeldange on Wednesday evenings from 19.00 to 20.30. They also provide free care for children. The sessions are run from February to June and September to November). You can register for online tickets using the calendar.
You can also practise language skills online through volunteers who will hold one-to-one conversations via your mobile or laptop. You can find out more here.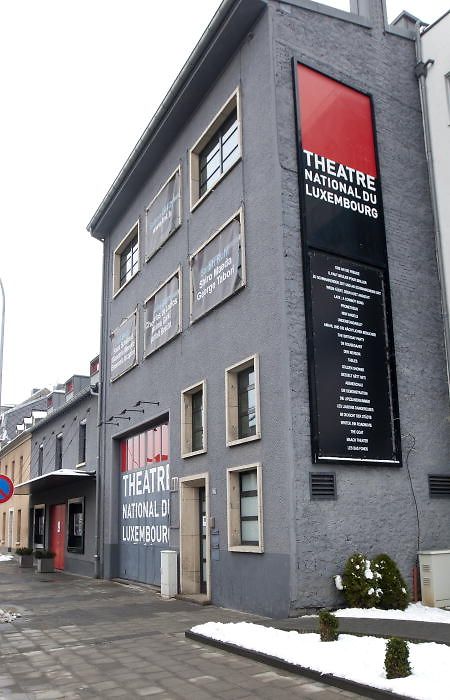 TNL runs Poterowend or conversation nights in Luxembourgish Photo: Gerry Huberty
Inter-actions - Dudelange
A voluntary language exchange initiative in Dudelange on Tuesdays once a month designed to promote discussion between different nationalities is run by Inter-actions. Participants can promote their mother tongue and practise a new language, but should have a basic understanding of the language they wish to master.
Luxembourg Accueil
Béatrice, Dominique, Gaelle and Véronique at Luxembourg Accueil have organised month francophone cafe meetings on Wednesday afternoons to share, meet, and create a social link for a successful integration. This includes celebrating Luxembourgish traditions such as the Three Kings Cake, or lunch outtings. For those wanting to get better at Luxembourgish, Christiane Goedert-Schmit will help you discover the habits and customs of the country by practicing the language over a cup of coffee. No level required, and it takes place on Fridays.
The organisation also has Spanish encounters held ad hoc on Monday mornings, a monthly French language reading circle, and an English language book club held on the first Tuesday of the month (the latter charges a fee).
You can check the organisation's calendar for exact dates and times for all these clubs.
De Poterdësch
If you're a member of the LGBTIQ+ community and want to learn Luxembourgish, you can do so in a friendly, supportive way hosted by Alice Thilmany, at the Center Cigale at 16 rue Notre Dame, every Tuesday from 12.15 to 13.30. Conversation tables are for all levels and the service is free, with no registration requirements.
Club Polyglotte
Club Polyglotte meets some Tuesday evenings every month, and you can participate at an English, French, Luxembourgish, German, Spanish or Italian language table. They currently meet at Vapiano at 28 Place de la Gare, behind the bar area in a covered inner courtyard, from 19.00. You must buy something to eat or drink and the membership fee for a year is €3. Alternately meetings can sometimes be via Skype. You can find more here.
There are several ad hoc online or in-person meet ups to practise languages, you can find them listed here.
Maison des Associations
Hosting language cafes, you can register for sessions here. There are ad hoc French/Spanish sessions online and in-person ones for Luxembourgish at Colmar and Putscheid. You can sign up to get updates on language cafes on their website.
American Ladies Club of Luxembourg - Luxembourg City
Join the ladies in the Clubhouse every week for French, English or Luxembourgish conversation classes, run by a native speaker and designed to improve your skills in a relaxed atmosphere. You must be an ALC member to join classes.
MUDAM language cafe
Working with RYSE (Refugee Youth Support & Empowerment), the MUDAM organises language cafes (one every few months), in which you can discuss contemporary art and culture, as well as practice the main languages spoken in Luxembourg. The next one will be on 31 May.

Commune cafes
Check your local commune which might, if demand is high enough, set up a language cafe or exchange.
Konschthaus op der Gare in Clervaux has language cafes on the second and fourth Thursday of the month from 19.00 to 20.30 with different languages on each table. You can get more details on their Facebook page.
Esch-sur-Alzette has a language cafe twice a month on Wednesday evenings offering Luxembourgish, French, German, English, Spanish, Italian, Russian and Portuguese. Those interested must have at least level A2.1 and be able to make simple sentences in the chosen language.
Neideranven has a Sproochecafe on the last Thursday of the month from 19.00 to 20.30. You can try your hand at Luxembourgish, French, German, Spanish and Portuguese although you must register first.
Walferdange language cafe (for Luxembourgish only) is every second Wednesday of the month between 19.00 and 21.00 at the Center Princesse Amélie (Place de la Mairie).
Strassen commune runs Cafe Babel for language exchange. Not only can you brush up on your Luxembourgish or French, but also on your Spanish, Italian, English and Chinese. The next one will be held on 14 November at Centre Culturel Paul Barblé.

Hesperange holds a Cafe de Babel where you can practise Luxembourgish, French, German, English, Spanish, Italian and Portuguese on the 4th Tuesday of the month from 19.00 to 21.00.
Steinfort holds a Sproochecafe once a month on a Thursday at the centre Al Schmelz.
Bertrange commune hosts Babbeltreff on a Thursday (once a month) at Maison Schauwenburg where you can practise speaking Luxembourgish.
Tandem Luxembourg
One of the biggest language exchange communities in Luxembourg, Tandem Group provides a space for people looking for a language buddy or group for Luxembourgish, but also many other languages. Members can post requests to meet up for coffee and a language exchange and numerous meet-ups are organised via the Facebook page.
Websites listing language partners
Want to partner up with someone to practise a specific language? Find them at my language exchange, the Polyglot club, and the open language exchange.
---
The Luxembourg Times has a new mobile app, download here! Get the Luxembourg Times delivered to your inbox twice a day. Sign up for your free newsletters here.
---