Language cafes
Language cafes
Get talking in Luxembourgish or French at one of these language cafes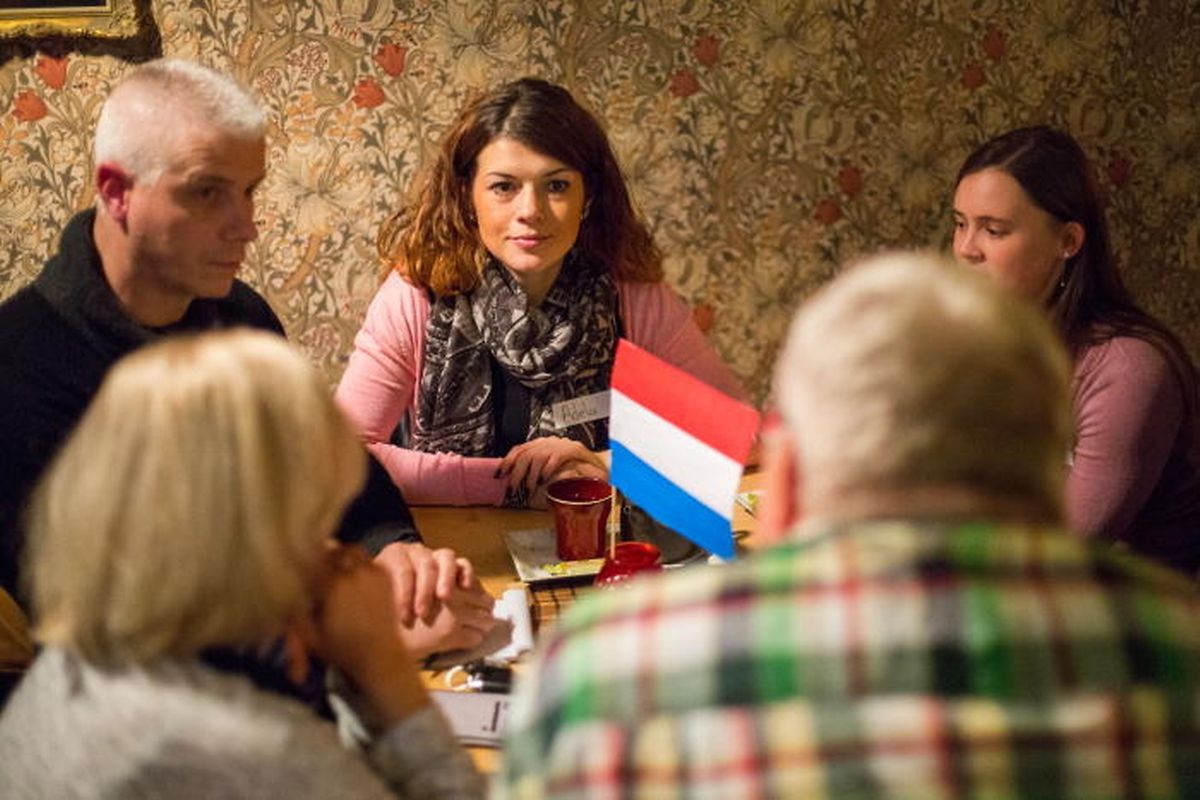 Cafe Babel is run by Strassen commune. Photo: Lex Kleren
Learning a language on paper or in the classroom is one thing, actually speaking it, being understood and holding a conversation, is another.
If you're trying to learn Luxembourgish or French it might be best to test your capabilities at a language cafe, rather than on an unsuspecting neighbour. A great way to integrate and improve your language skills, here's a list to try out your "Sproochen".
If we've missed a language cafe you attend or run, let us know and we'll add it to the list.
Poterowend – TNL, Merl
Non-native speakers are invited to start learning or improve their local language skills in the company of Luxembourgish speakers, at free language nights known as Poterowend (translates to chat evening) run and hosted by the Théâtre National du Luxembourg together with Learn Luxembourgish. The monthly language nights welcome all at the theatre premises in Merl at 194 Route de Longwy, with the next one on Valentine's night, Friday 14 February, at 19.00.
Kulturfabrik – Esch-sur-Alzette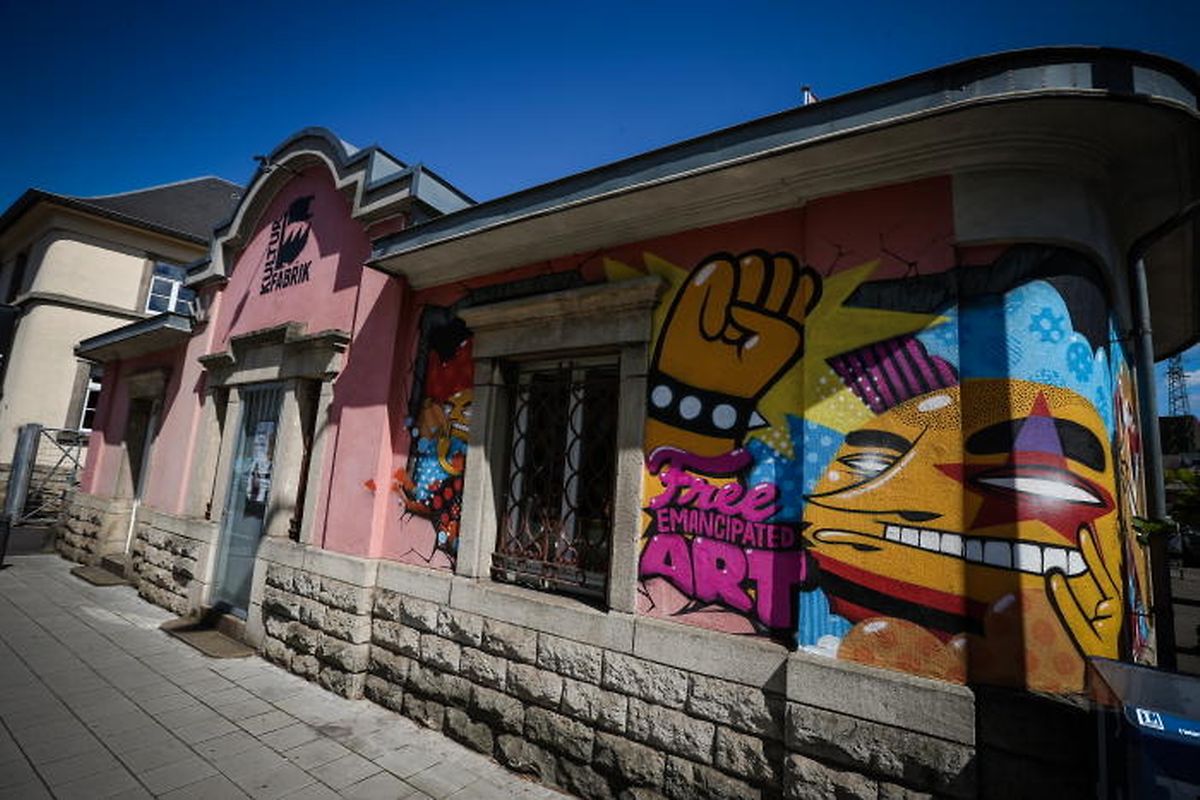 Language cafe at Kulturfabrik Photo: Pierre Matgé
If you are A1.2 level or above get yourself down to Ratelach, the cafe in Kultufabrick to practise French, English or Luxembourgish on tables of five-to-six people at their cafe des langues. The next one is Wednesday 22 January from 19.00 to 20.30.
Lët'z brunch – Luxembourg City
If you want to practise the language and meet others who are learning it, the Languages.lu team have regular meet-ups in Luxembourg City. The next one, entitled Lët'z brunch, offers you the chance to practise your Luxembourgish or French conversational skills and bring a dish to share for brunch. It's on Sunday 26 January from 12.00 to 14.30.
ASTI – Luxembourg City
Long-established ASTI (Support Association for Immigrant Workers) holds conversation tables in Bonnevoie and Eich where you can practise your language skills in Luxembourgish or French. They ask for a small fee, and you must enrol to participate. Current language conversation tables finish on 7 February but you can expect more to be advertised soon.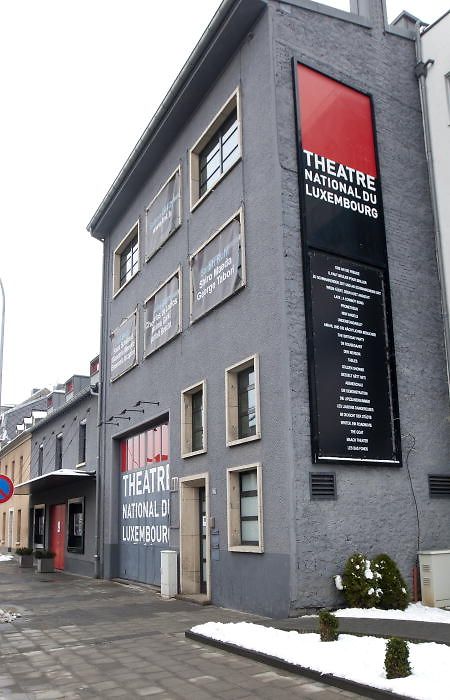 TNL runs Poterowend or conversation nights in Luxembourgish Photo: Gerry Huberty
Inter-actions - Dudelange
A voluntary language exchange initiative in Dudelange to promote discussion between different nationalities is run by Inter-actions. Participants can promote their mother tongue and practise a new language, but should have a basic understanding of the language they wish to master. Workshops take place at different times of the year, and you can sign up by emailing ensemble@inter-actions.lu.
Cafe Babel – Strassen
Strassen commune regularly runs Cafe Babel for language exchange. Not only can you brush up on your Luxembourgish or French but also on your Spanish, Italian, Russian and Chinese. The next one will be held on 9 March at Centre Culturel Paul Barblé.
Other communes
Check your local commune which might, if demand is high enough, set up a language cafe or exchange. Kopstal runs one on the second Tuesday of the month (Luxembourgish and French), and Steinfort commune hosts them periodically in the Aler Schmelz.
Meet up
There are a couple of Meet Up groups which come together regularly to exchange language skills in a sociable environment – you'll find them listed here.
Cafe des Langues – Rotondes
This Bonnevoie-based cafe gives you a chance to brush up on a multitude of languages over a beer at the Buvette. At the time of publishing the cafe des langues was on hold while the owners at Buvette worked on a new schedule, but check their Facebook page for event updates.
Tandem Luxembourg (Facebook group)
One of the biggest language exchange communities in Luxembourg, Tandem Group provides a space for people looking for a language buddy or group for Luxembourgish, but also many other languages. Members can post requests to meet up for coffee and a language exchange and numerous meet-ups are organised via the Facebook page.
Websites listing language partners
Want to partner up with someone to practise a specific language? Find them at my language exchange, the Polyglot club, italki and the open language exchange.
---
Get the Luxembourg Times delivered to your inbox twice a day. Sign up for your free newsletters here.