The more you correctly check the three basics - diaper, hungry, sleepy - the easier it gets
How do you know what you baby wants? What signs indicate happiness, sadness, hunger, sleepiness or a full diaper? Although the answer may seem simple to some of you, my colleagues and I notice that many first-time parents struggle with figuring it out.
No matter how many parenting books you read during your pregnancy, figuring out how your actual, real-life, non-textbook baby actually works can be a daunting task. So, at the risk of telling you things you already know, I thought I would discuss some signs and ways to help you to get to know your baby.

Delay of gratification is an important skill to teach even quite young children
When I recently visited my younger brother and his wife, who have a 3.5-month-old daughter (yes, she is the cutest baby on planet earth, thank you so much for asking), my brother was amused by the fact that I was watching the baby 'as if she was my professor at university', and to be honest, I thought that's a perfect way to describe my job.
A lot of our time is spent simply observing and getting to know the children, no matter what age they are. Because my colleagues and I do this, and we have the practical experience of taking care of many babies and toddlers, we are closely attuned to the signals children send out.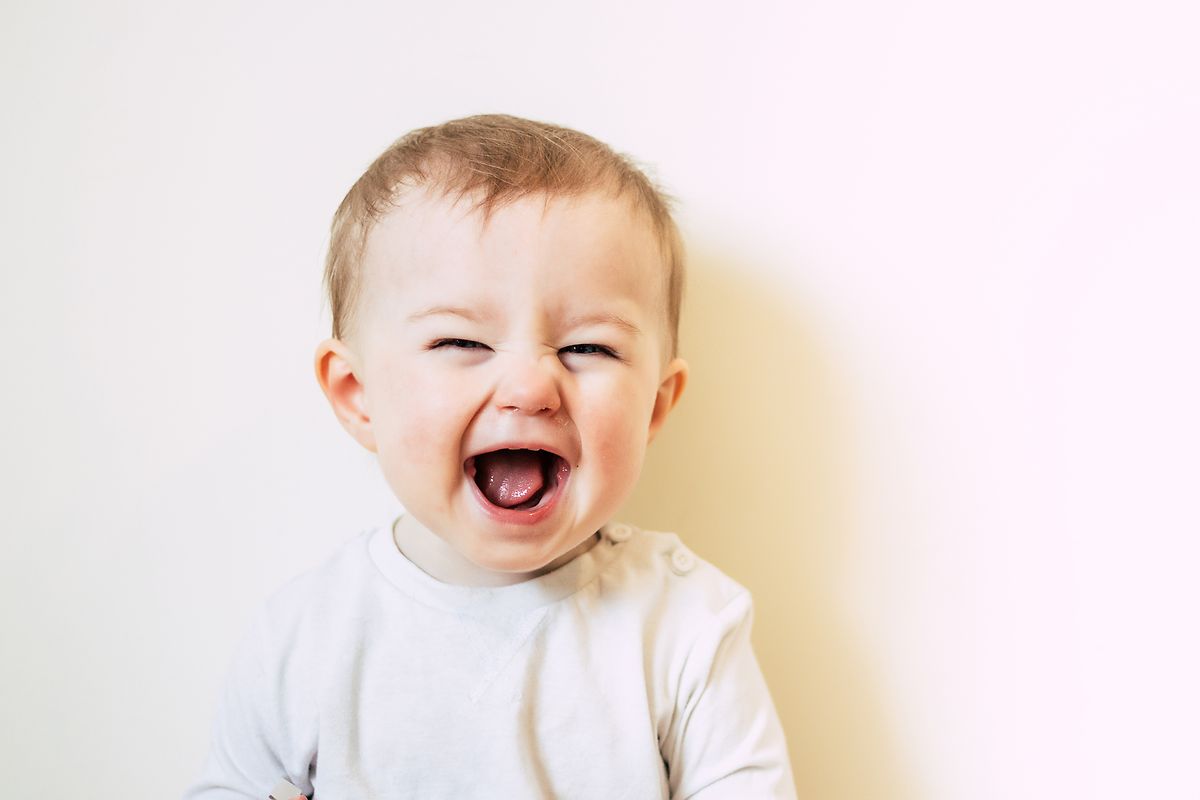 So what signals do babies send out, and how do we recognise them? Partly, this is a trial-and-error business. When your baby cries, you check the three basics: diaper, hungry, sleepy. The more you do this correctly, the better you will get at recognising the specific cries and their meanings.

Of course, part of this method means taking a bit of time to let your child cry – our basic instincts tell us to stop the crying as soon as possible and solve the underlying issue, but taking even just 30 seconds to listen and learn can offer valuable knowledge. Moreover, delay of gratification is an important skill to teach even quite young children.

Don't be afraid to make a mistake ... you are both learning to communicate with each other.
Things like: a grumpy cry, rubbing eyes/ears/face and yawning means you have a sleepy baby. It can be that when you put the baby to bed, they smile and laugh at you and don't seem tired, but that's usually just because you are there, giving them attention, and as soon as you stop doing that they will fall asleep.

A baby can also wake up, make some noises, maybe even cry for a bit, and then fall asleep again – if you give them the space to do so.
Smacking lips, searching a nipple, and touching your chest with their hands are signs your baby is hungry. A strained face, redness, a faraway look or relieved smile might indicate a diaper needs checking. Maybe your baby has different signs, but these are the most common ones. Be alert and observe carefully, and don't be afraid to make a mistake – it will not hurt your child to have their diaper checked and then offered food; you are both learning to communicate with each other. Moreover, the more often you react well to your child's signals, the less pertinent the times you reacted at odds with their needs will become.
Basically, what you are trying to do is giving yourself the chance to get to know your child, and your child enough time to discover themselves. The way to do this is not to react as quickly as possible to every noise they make, but to give them some space and yourself some time to process and react adequately.
Merel Miedema is an early childhood educator in Amsterdam, where she works at one of the city's oldest independent and green crèches. Her Crèche Life column comes out in the Luxembourg Times every other Saturday.

---
The Luxembourg Times has a new mobile app, download here! Get the Luxembourg Times delivered to your inbox twice a day. Sign up for your free newsletters here.