Tackling youth mental health
Tackling youth mental health
Connecting English-speaking schools and mental health services is gaining momentum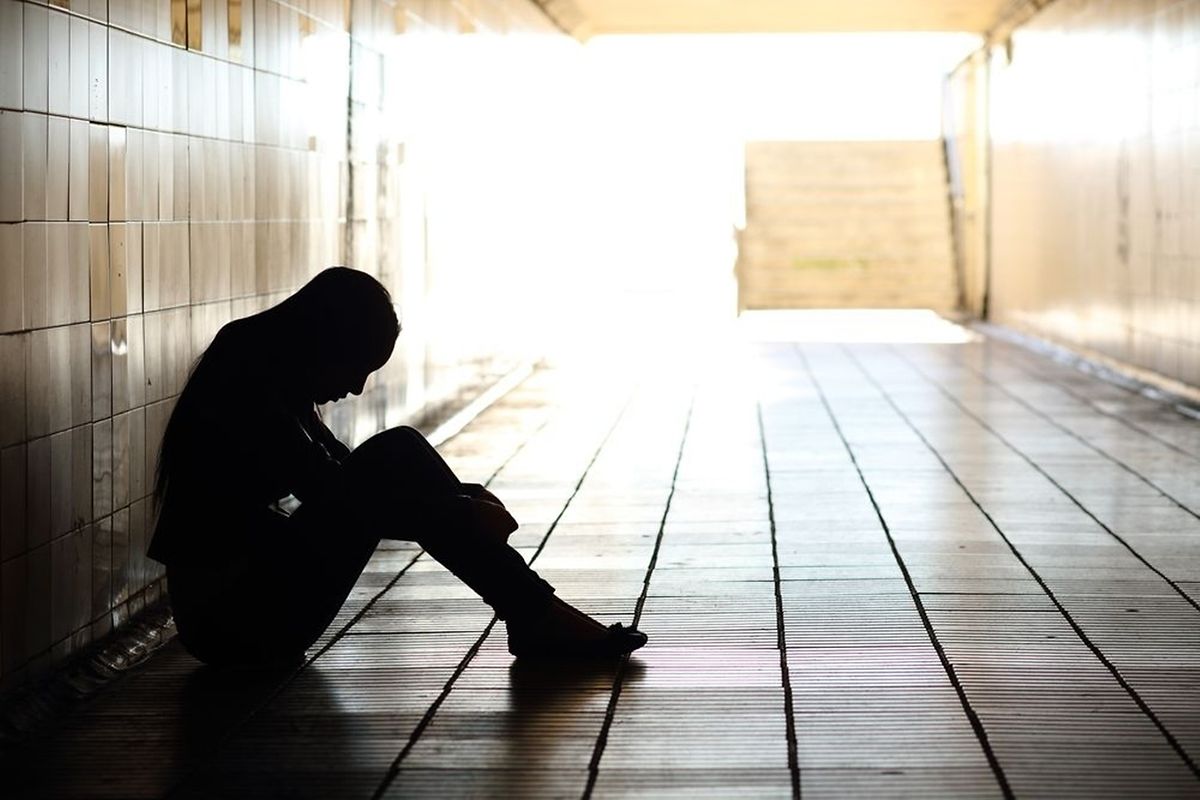 In an average class in Luxembourg, two young people will have depression and three an anxiety disorder Photo: Shutterstock
Mental health issues amongst the young are on the rise. According to the World Health Organisation, one in 6 young people aged 10-19 years has a mental health condition, and suicide is now the third leading cause of death amongst 15-19 year olds.
In Luxembourg, the Prevention Depression help organisation says that in a school class of 30 young people, two will have depression and three an anxiety disorder. The Kanner Jugendtelefon (KJT), a helpline for children, took 1,618 calls in 2018, with more than 200 from concerned parents.
Child therapist Sharon Mills, who has been practising in Luxembourg for 11 years, agrees that the number of young people needing help has increased: "Five years ago, I saw a big increase in the number of people needing help with OCD [obsessive compulsive disorder], suicidal issues and eating disorders."
Mills says she has seen a steady change in the past seven years, with more parents talking about mental health issues with their children and with more media coverage featuring young people talking openly about mental health problems.
Lou Gervais, a counsellor at the International School of Luxembourg (ISL), started a programme of youth parent seminars for the English-speaking community in Luxembourg in early 2008. Presenting information from experts, the seminars were also designed to create a safe space to talk about issues and ask questions.
Over the past decade, Gervais has organised some 60 such events. Two years ago, one entitled "Drugs – what's the real deal" had more young people in the audience than parents. "The theme struck a chord, particularly with news of legislation on medicinal and recreational cannabis. Young people had a huge number of questions and misinformation about what the laws would mean," says Gervais.
Peer pressure
Peer pressure and parent relationships have a huge impact on the mental state of many young people, Gervais believes. "Family expectations, or even young people trying to fit in with their peers, plays a major part in mental health issues," he said.
"The biggest issue right now reported to me by young people is that they don't feel their parents are listening or are there enough for them. Young people then act out at school, and start getting worse grades because they lose hope at home."
Psychologist Ranka Sarenac runs compassionate parenting workshops, and says that parents often come to her when things have become quite bad at home and they feel overwhelmed. "Parents are bombarded with information on what a family should be like, whilst at the same time many families have two working parents, leaving little time to connect apart from the evenings and at weekends," she says.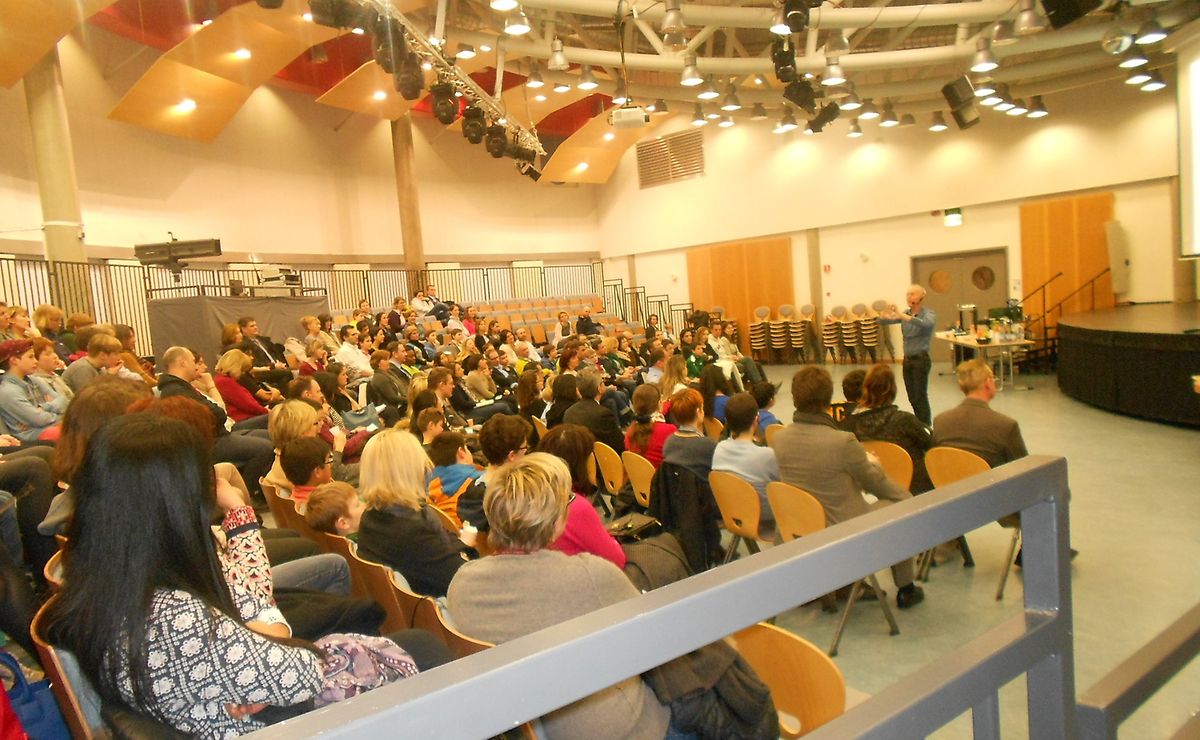 Freerk Ykema talking about social skills programme "Rock and Water" Photo: Lou Gervais
Technology, whilst strengthening education and options for learning, has also brought a deluge of social issues. Phones and tablets are constantly switched on and accessible to young people. So much so, that schools are now creating device-free zones and implementing digital detox policies. In response to the new issues thrown up by technology, Gervais has organised seminars on gaming and computer addiction and on how to cope with misleading or adult content on the internet.
Time pressure, the need to get good grades and study hard, coupled with a compulsion to be online for social reasons, has combined to fuel anxiety and stress in the everyday life of young people.
Mills says she's been getting a lot of requests for support with mindfulness, whilst one of Gervais most popular youth seminars was with Dutch author Freerk Ykema, whose programme on social skills "Rock and Water" has had worldwide success, particularly in schools.
Gervais suggests that for some families and young people there is still a stigma attached to psychology and therapy or, at the other end of the scale, a frustration in trying the find the right support.
Lack of clarity on where to get support
Part of the problem is that there is no one programme for mental health support in Luxembourg, and for the English-speaking families finding a fluent speaker to help can be difficult. "People are not sure which way to go or who is reliable and how to contact them," says Sarenac.
A relative newcomer to Luxembourg, Sarenac admits that she struggled with parenting when she first came to the Grand Duchy. She and her husband both work and are from different countries, whilst her children are growing up as third-culture kids. Her research led her to a view that "human connection and understanding rather than punishment and reward can bring us closer to what parenting is about, which is fundamentally to support the well-being of our children."
Gervais is working hard to ensure his youth parent seminars continue after his retirement in 2022. Last year he brought together a working group to support counsellors in all schools and open his seminars to as wide an audience as possible. He also wants to map out the support structures in Luxembourg – private, public and charities.
Open up dialogue
Sarenac believes schools could do more to co-ordinate support and communicate to parents what is available on a one-to-one level or at seminars and workshops. Gervais goes a step further, suggesting that schools could dedicate more time to well-being programmes as an integral part of the curriculum, though for now he is working on connecting all the English speaking schools in his work to plan and schedule future youth parent seminars.
The seminars are good starting point for raising awareness, he says: "They let audiences work through their own challenges. There is no magic wand or right or wrong way to tackle many issues that young people feel they face. The seminars are simply designed to support families and open up a dialogue."
In an emergency
If you think your child or teenager needs urgent mental health support, please contact the psychiatric units at the CHL or Kirchberg hospitals. You can find contact details here.
---
Get the Luxembourg Times delivered to your inbox twice a day. Sign up for your free newsletters here.