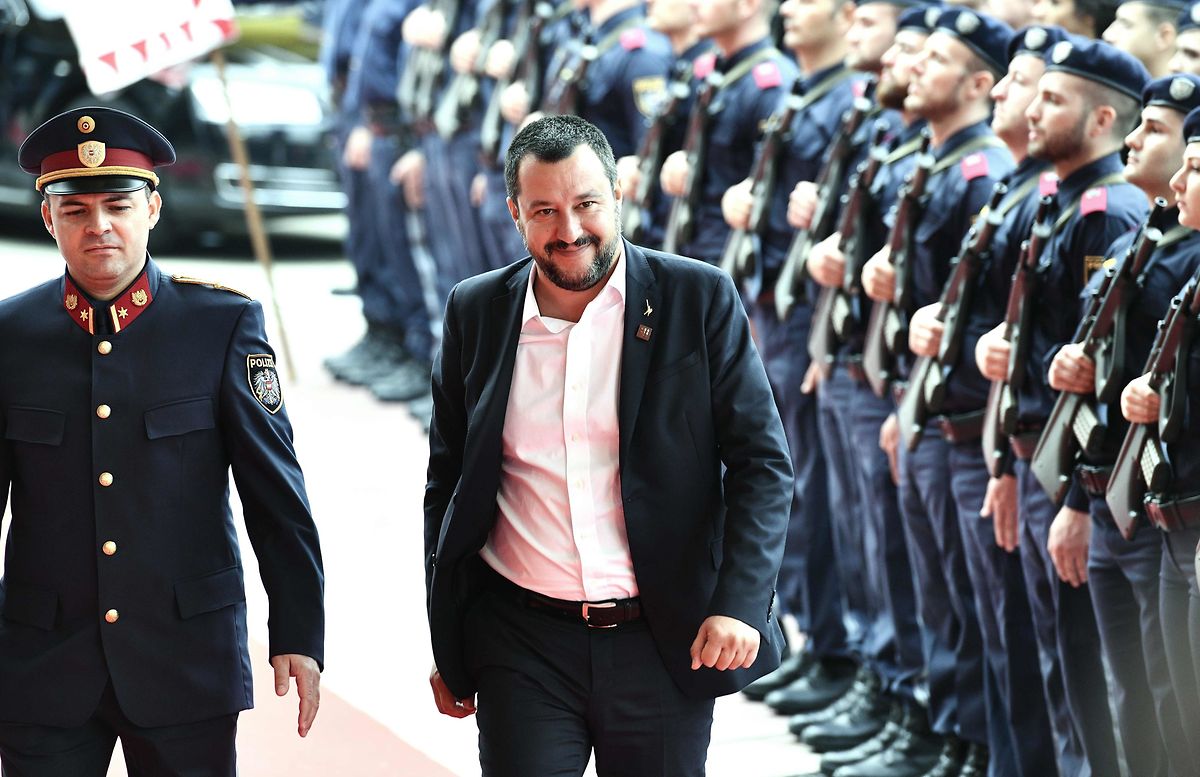 Matteo Salvini (right) arrives for an EU Interior Ministers Conference on Security and Migration in Vienna Photo: AFP
Luxembourg foreign minister Jean Asselborn has accused his Italian counterpart, Matteo Salvini, of luring him into a trap, according to an interview with German newspaper Spiegel Online.
Last week, Asselborn was caught on video swearing at Salvini during a fiery spat at a European meeting on migration.
Asselborn appeared visibly riled during the tense exchange at a meeting of EU ministers dedicated to discussing cooperation with north Africa.
The populist Italian interior minister, referring to African immigrants as "new slaves", can be heard criticising Asselborn's position supporting legal migration to the Continent.
Asselborn then compares African immigrants with Italian ones after World War II, before then uttering "merde alors" ("f***ing hell") and dropping his headphones onto the table.
On Saturday, Luxembourg's foreign minister accused Salvini's supporters of secretly filming the exchange, which was subsequently posted on the Italian minister's Facebook and Twitter pages.
In an interview with Spiegel, Asselborn said he was the victim of a "calculated provocation", claiming that his Italian counterpart's political supporters "systematically film everything Salvini says".
Asselborn decried the recording and publishing of conversations without the knowledge of other participants and warned that there could "never be an honest discussion again" if EU ministers had to fear such things.