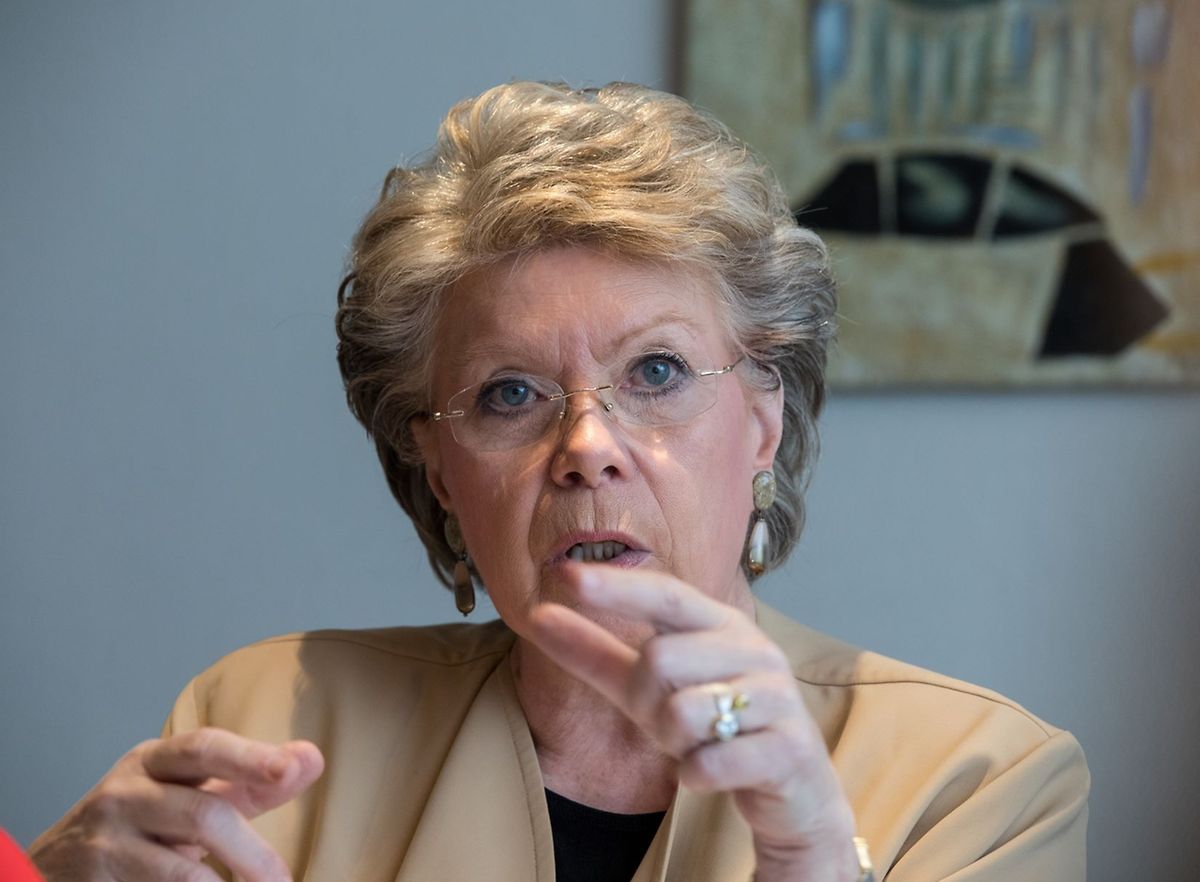 Viviane Reding Photo: Guy Jallay
A heavyweight line-up of politicians and bankers on Tuesday got behind Europe's stagnant plans to create a single capital market, in a bid to make the economy more resilient and banks more competitive.
The Markets4Europe campaign - backed by notables such as Deutsche Bank Christian Sewing and Italian ex-prime minister Enrico Letta - laid out what is needed to step up Capital Markets Union (CMU), a plan to harmonize finance rules across the European Union.
Their roadmap says it is important to align the rules across the EU in insolvency and securities law, as well as improving withholding tax relief and refund procedures to prevent investor double taxation.
The campaigners also advocate for special tax regimes for starts-ups and first-time issuers of equity.
The Capital Markets Union aims to enable private pension funds, insurance companies and other long-term investors to invest in venture capital and equity markets, and reduce Europe's heavy dependence on bank loans for corporate financing.
It was first conceived under the Junker Investment Plan presented in 2015, and has since sought to create a common capital market for Europe. It was supposed to be in place this year, but progress has been scant.
Compared to the US, the cost of accessing capital markets in Europe is high, especially for small and medium size companies (SMEs). That's why many investors limit themselves to national markets.
CMU aims to facilitate access to alternative sources of finance, including capital markets, venture capital, crowdfunding and the asset management industry, especially for SMEs and start-ups.
Viviane Reding, a former member of the European Commission, emphasised the role of Markets4Europe as a facilitator of decision-making that would remove obstacles that hamper the CMU.
"Financial markets are critical for innovation, competitiveness, inclusive growth and financial stability," Reding said at a conference organised by the Luxembourg banking association, ABBL.
"The CMU will ensure the Europe of the future has a capital market that can help companies grow and develop further."
---
Get the Luxembourg Times delivered to your inbox twice a day. Sign up for your free newsletters here.