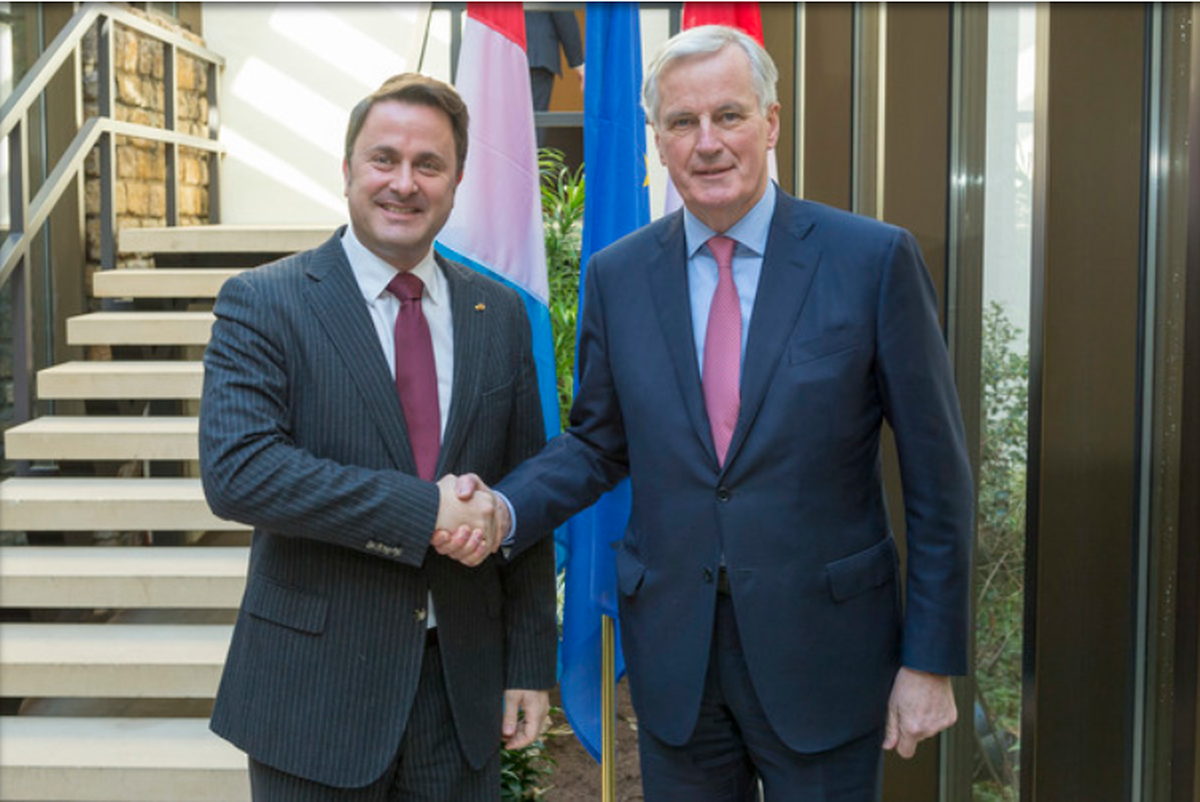 Xavier Bettel and Michel Barnier met in Luxembourg on Thursday (Gouvernement.lu)
Luxembourg prime minister Xavier Bettel and the European Union's chief Brexit negotiator Michel Barnier met in Luxembourg on Thursday – after recently offering different visions for financial services' place in a future trade deal.
"The challenge the Union will have to face is to reduce as much as possible the negative impacts of Brexit, notably where it concerns services," Bettel said during the meeting with Barnier, according to a government statement.
"The real work remains to be done, namely determining the scope of our future relationship with the United Kingdom."
The European Council decided in December that sufficient progress had been made in the Brexit talks that they can move from the initial stage – focused on citizens' rights, the border between Northern Ireland and the Republic and how much the UK will pay to meet commitments made when it was an EU member – onto trade and other matters.
Financial services could prove devisive in negotiations.
Barnier has said financial services will not be covered by any future trade deal, potentially undermining London's role as a global financial centre.
Bettel may be more conciliatory and told Bloomberg last week that "we should refrain from an orthodox or binary thinking."