Berlusconi and his poodle promise new deal for Italian pets
Berlusconi and his poodle promise new deal for Italian pets
Last time Silvio Berlusconi led a national campaign, he was a 76-year-old self-styled rake fighting off charges of having sex with minor. He never missed a chance to boast of his prowess with women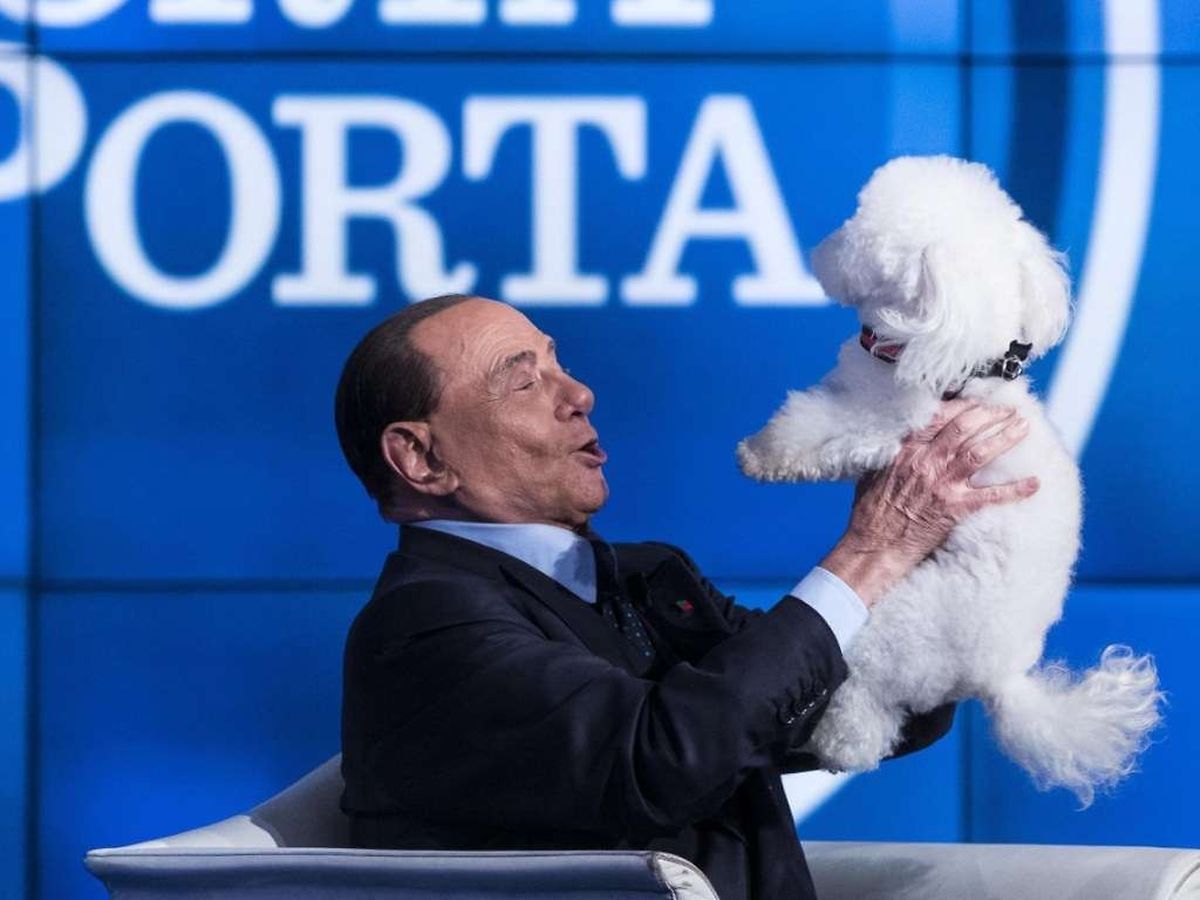 Silvio Berlusconi and Dudu his poodle (AFP)
Now 81, more than three years after an acquittal in the child-sex case, the indomitable billionaire with jet-black hair and a strikingly smooth countenance has rolled out a new appeal in the age of the #MeToo movement: he claims to be the champion of cats and dogs and their human companions.
On top of vows to slash taxes and raise pensions, the four-time premier is promising free check-ups at the vet, tax breaks for pet food, and subsidies for animal adoptions. He frequently appears in television interviews with Dudu, his fluffy white poodle. Italians go to the polls 4 March to elect a new parliament with polls showing that Berlusconi's coalition is the only one that might eke out a workable majority. Since an estimated 40% of Italians live in a household with a pet, Berlusconi may be striking a nerve, said Raffaella Tenconi, founder of London-based ADA Economics, an economics and political risk research firm.
"The country needs to be more fun," she said. "Anything that makes life better for families makes sense".
Berlusconi can't serve as president because of a 2013 tax-fraud conviction, but that hasn't stopped him from leading the campaign for his Forza Italia party. A prospective coalition with two right-wing parties has a 25% chance of emerging with a workable majority, according to a Credit Suisse report 15 January. Neither the centre-left Democratic Party nor the populist Five Star was seen by the bank's analysts as capable of winning on their own, with a hung parliament given a 75% probability.
In a speech to Italy's Animal Movement in Milan on 20 January, at times holding a white terrier, Berlusconi promised an animal rights code in his first 100 days with clearer rules on pet custody after divorce or death, and a ban on raising animals for fur.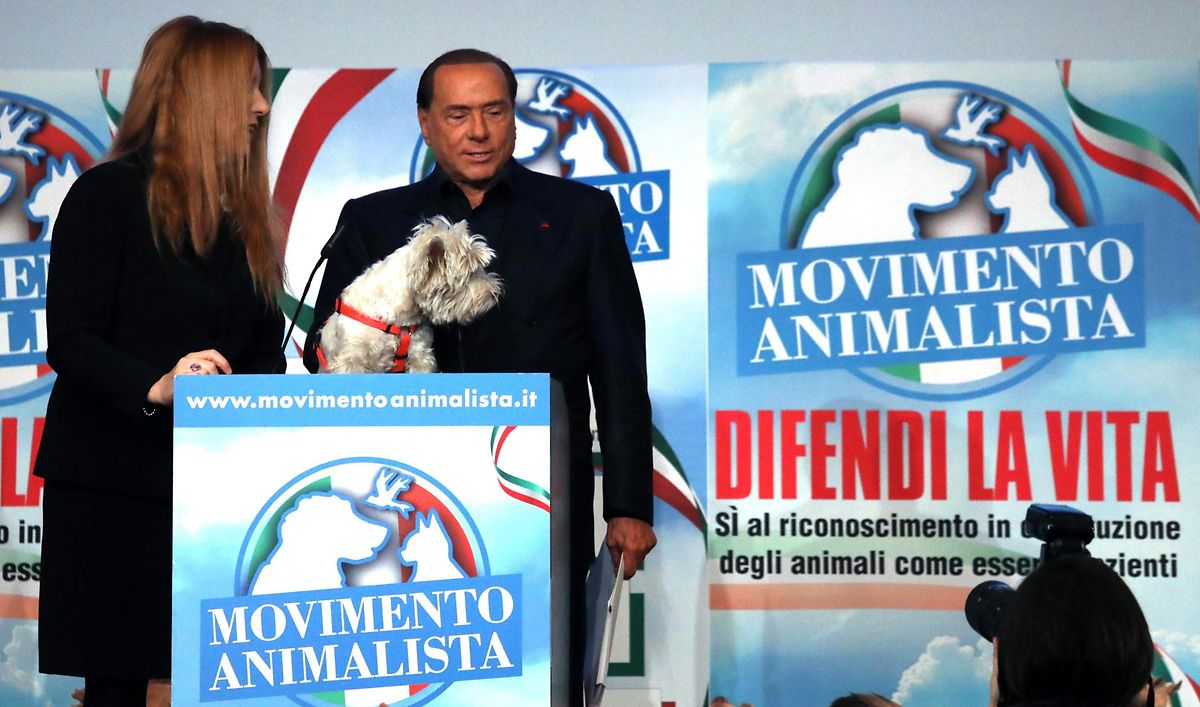 Silvio Berlusconi and Michela Vittoria Brambilla at Italy's Animal Movement in Milan (AFP)
"No other party in Italian politics has had, like Berlusconi, the courage to promote with such energy and clarity the issues that are so close to our hearts," Michela Vittoria Brambilla, head of the movement and a junior minister for tourism under Berlusconi from 2009 to 2011, said in a 31 January endorsement. "The government that we want we can only have with Forza Italia." Four members of the Animal Movement are running for parliament in Forza Italia lists.
Berlusconi called for free monthly vet visits and eliminating value-added tax on pet food and animal supplies. In an interview with R101 radio on 27 December, the man who survived more than one sex scandal instead quoted Gandhi on treating animals well. He recounted how his dogs spend the night playing on his bed. "When I come home they jump all over me," he said at an event last month. "It's always an exciting moment".
A spokesman for Berlusconi said he's lost count of the number of his pets, which include three Maremmanos adopted from a shelter in Sardinia a year ago. Brambilla said in an interview last March that Berlusconi has 21 dogs at his various residences. In a television interview last May in the garden of his Arcore villa near Milan, five all-white dogs were running around, and later he was shown with a lamb and feeding horses.
To be sure, he's made plenty of other promises. A flat corporate and income tax of 23% would cost €40 billion, ADA estimates; guaranteeing a minimum income of €1,000 for all working-age adults would cost €17 billion, and a pension increase would cost another €18 billion; abolishing the Irap business tax would be as much as €13 billion. Tenconi said she didn't bother to measure the cost of the animal promises.
"The animal proposals demonstrate Berlusconi's difficulty in renewing his message, in finding something new to propose," said Piergiorgo Corbetta, political-science professor at the University of Bologna . "He must have seen polls that show how attached many Italians are to their pets. But you can't build a new political offering on cats and dogs".