Merkel seeks breakthrough in all-night talks on new government
Merkel seeks breakthrough in all-night talks on new government
Chancellor Angela Merkel and Germany's Social Democrats negotiate through the night to sketch out a government alliance, seeking to end political gridlock and open door to her fourth term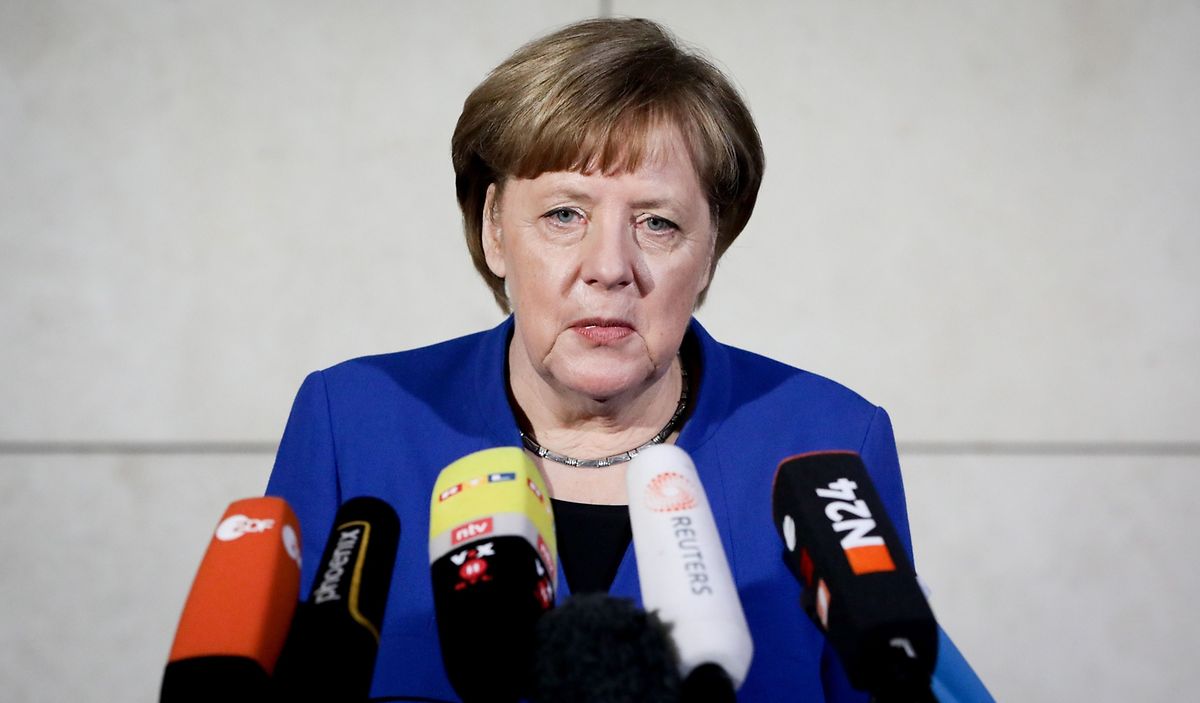 German Chancellor and Christian Democratic Union (CDU) leader Angela Merkel gives a statement as she arrives for talks with the leaders of the conservative CDU/CSU union and the social democratic SPD party on forming a new government (AFP)
Leaders of Merkel's Christian Democratic Union, her Bavarian sister party and the Social Democrats remained holed up at the SPD's headquarters in Berlin early Friday after 18 hours of talks with no sign of an outcome. The parties had set themselves a Thursday deadline, though Merkel said at the outset that the talks would be arduous.
Almost 16 weeks after her party won an inconclusive federal election, Merkel's second attempt to restore leadership in Europe's dominant country and safeguard her political career are on the line as she seeks to win over the SPD to govern with her for another four years.
"It'll take a while yet," Helge Braun, a senior official in Merkel's chancellery, told reporters at about 5am in Berlin.
Even if the week-long exploratory talks produce a deal to move forward, Merkel will quickly face another next hurdle: The SPD plans to ask a party convention on 21 January to decide whether to go ahead with formal coalition talks.
The Social Democrats at first refused to extend their alliance with Merkel after the last four years of serving as her junior partner ended with the party's worst electoral defeat since World War II.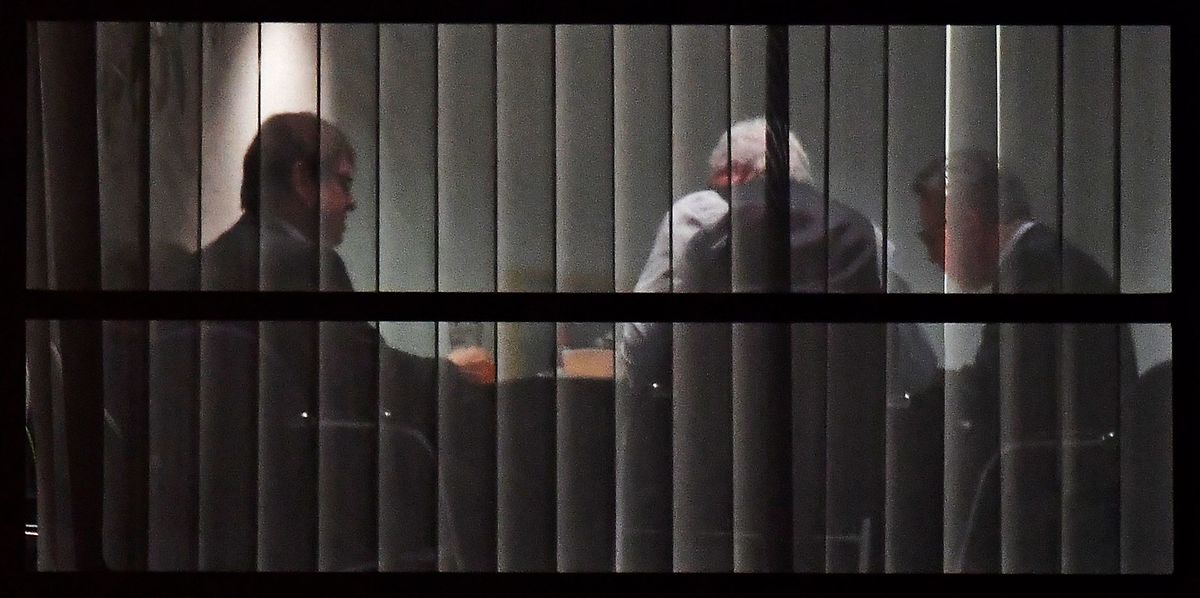 (L-R) Deputy-leader of the Social Democratic Party (SPD), Ralf Stegner, State Premier for the state of Hesse, CDU's Volker Bouffier and German Interior Minister Thomas de Maiziere asre seen through a window during talks between the leaders of the conservative CDU/CSU union and the SPD on forming a new government on January 11, 2018 at the SPD headquarters in Berlin (AFP)
The German parties' glacial place in setting up a new administration is testing the patience of voters who gave Merkel's bloc the most votes in the 24 September national election. Merkel, 63, has been acting chancellor since, putting most policy making in Europe's biggest economy on hold. Her bloc fell to 32.9% in the election, its worst result since 1949.
While the German economy goes from strength to strength, Merkel and the Social Democrats are seeking to hold a political center that's been eroded by the rise of the far-right Alternative for Germany, or AfD.
Far-right backlash
The chancellor is under pressure to succeed after her attempt to patch together a coalition with the Green party and the pro-market Free Democrats failed in November. Any coalition pact will have to cover the gamut from left-wing SPD members to the socially conservative CSU in Bavaria.
Looming over the talks is the AfD, the first far-right faction to enter the federal parliament since the 1950s. The party, which is sticking to an opposition role, took 12.6% of the vote after vilifying Merkel for keeping Germany's border open to refugees.